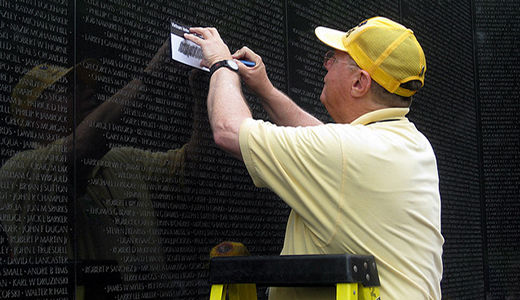 Democrats ramped up their campaign against a Republican Party takeover of Congress this week with charges that the Republicans want to eliminate some veterans benefits passed in the Democratic-controlled legislature. GOP leaders vowed in their "Pledge to America" that, if they take power, they will cut veterans' benefits because they are not "paid for."
"The Republicans would like every Democrat, every veteran, every retired military person in this country to be muted in this election. We will not be muted," Max Cleland said on a national conference call, Oct. 18, with veterans on behalf of Organizing for America, the organizing arm of the Democratic National Committee.
"My feelings on veterans benefits," Cleland continued, responding to the Republican pledge to slash them, "they're all pre-paid. Veterans gave at the office."
"It is the moral obligation of this nation to take care of them," he added. While it is impossible for any government or treasury to replace the years they have sacrificed for their country, or "compensate them for lost time, lost hopes, lost lives or lost limbs," Cleland, a paralyzed veteran of the Vietnam War, said, it is our duty to do our best to care for them.
And the Democrats have lived up to that duty, he said. Since they took the lead in Congress in 2006 and since President Obama was sworn into office, "we have seen the greatest increase in the VA budget since World War II," Cleland pointed out.
In the past 72 months of Democratic Party leadership, the VA has seen a budget increase of 45 percent.
"Democrats get it," he said. "Voters who care about these issues care enough to send Democrats to Washington to ensure the government adequately fund and care for those who have made the ultimate sacrifices."
Cleland cited large increases in counselors and mental health professionals assigned to aid veterans with Post Traumatic Stress Disorder, or PTSD. The VA's health care budget is at its largest in decades. He also pointed to the new GI Bill – authored and passed into law by congressional Democrats over Republican objections – which specifically addresses the needs of returning Iraq and Afghanistan veterans to get into college and into the workforce. "The GI Bill is the best single veterans program ever devised," Cleland said.
The record shows that the Democrats and President Obama understand the needs of America's veterans, Cleland said. He urged veterans to exercise their right to vote on November 2, and to support the candidates that are going to protect veterans' benefits rather than the Republican Party, which plans to slash VA budgets.
Republican Party leaders have vowed to cut non-military federal spending, including veterans benefits, in order to pay for new tax breaks for the very rich and for corporations that move jobs overseas.
Image: Wally Gobetz // CC BY-NC-ND 2.0