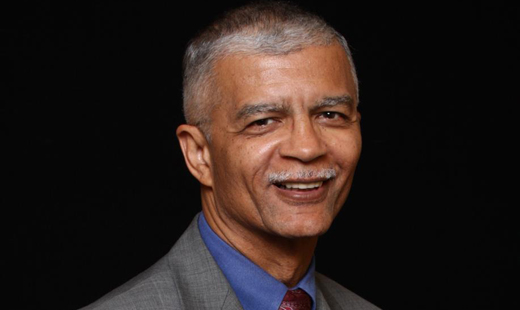 JACKSON, Miss. – Jackson Mayor Chokwe Lumumba, who has been described as "America's most revolutionary mayor," died suddenly Feb. 25 at the age of 66. A cause of death was not immediately known.
Lumumba's 2013 election galvanized Jackson residents and under the slogan, "One city, one aim, one destiny," he convinced voters to raise sales tax 1 percent, not for a "revolutionary" cause, but for infrastructure. The state's capital needed to improve crumbling roads and an aging water and sewer system.
Lumumba combined his radical activism and firm commitment to African American freedom and equality for all with politics, law and community building.
The New York Times writes, "Mr. Lumumba earned respect as a civic leader and a successful youth basketball coach and won election to the City Council in 2009. In a city that is 80 percent black and has had a black mayor since 1997, he was urged by neighbors and politicians to run for mayor last year as a Democrat. He won with 87 percent of the vote."
In 2011, Lumumba led negotiations with then-Gov. Haley Barbour to release sisters Jamie Scott and Gladys Scott from a Mississippi prison after they served 16 years of a double life sentence for allegedly being accessories to an armed robbery where a total of $11 was stolen. The sisters maintained their innocence. After drawing fire from a national campaign to free the two African American women, Barbour suspended their life sentences but didn't pardon them.
In another prominent case, Lumumba represented Tupac Shakur in 1993 after the rap star became involved in a shooting melee with two off-duty police officers in Atlanta. Charges filed against Shakur and one of the officers were dropped. (Shakur was murdered in 1996 in Las Vegas.)
U.S. Rep. Bennie Thompson, a Democrat whose district includes most of Jackson, said he has known Lumumba since 1974.
"One of the reasons I was so public about my support for the mayor was that I believed once people got to know the real Chokwe Lumumba they would find him to be an extremely bright, caring and humble individual," Thompson said Tuesday. "His election as mayor and very short term in office demonstrated exactly that."
Lumumba was born in Detroit as Edwin Taliaferro, and changed his name in 1969, when he was in his early 20s. He said he took his new first name from an African tribe that resisted slavery centuries ago and his last name from African independence leader Patrice Lumumba.
He moved to Jackson in 1971 as a human rights activist. He went to law school in Michigan in the mid-1970s and returned to Jackson in 1988.
Lumumba was involved with the Republic of New Afrika in the 1970s and '80s. He said in 2013 that the group had advocated "an independent predominantly black government" in the southeastern United States. Lumumba was vice president of the group during part of his stint. The group also advocated reparations for slavery, and was watched by an FBI counterintelligence operation.
"The provisional government of Republic of New Afrika was always a group that believed in human rights for human beings," Lumumba told The Associated Press in 2013. "I think it has been miscast in many ways. It has never been any kind of racist group or 'hate white' group in any way…. It was a group which was fighting for human rights for black people in this country and at the same time supporting the human rights around the globe."
Lumumba also helped found the National Black Human Rights Coalition and the Malcolm X Grassroots Movement. His wife, Nubia, died in 2003. He is survived by his sons Kambon Mutope, Thurman Lumumba and Chokwe Antar Lumumba; his daughter, Rukia Lumumba; and one grandson.
Teresa Albano contributed to this article.
Photo: Mayor Chokwe Lumumba. Councilman Chokwe Lumumba/Facebook