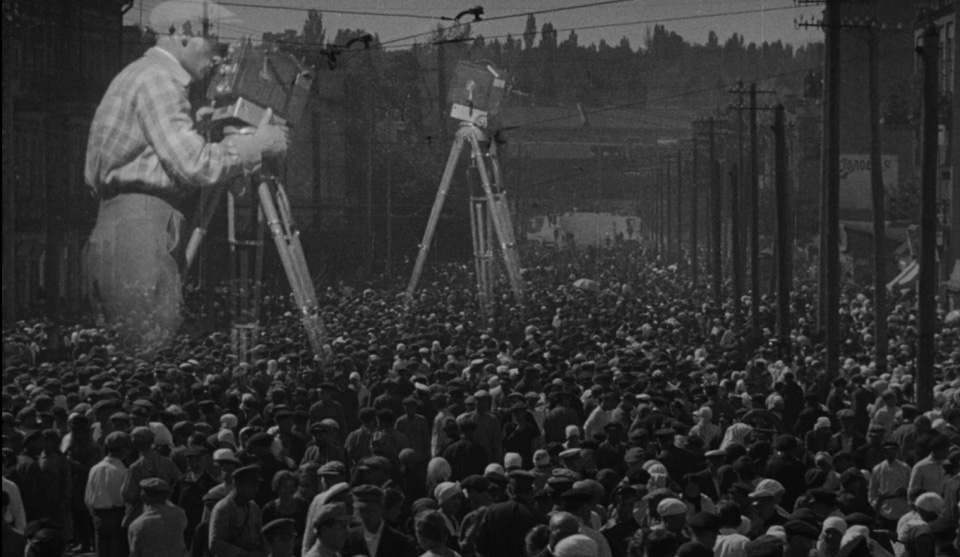 The Los Angeles Workers Center and Hollywood Progressive co-present a triple feature of films by three of Soviet cinema's greats this Friday in the latest installment of the "Ten Films that Shook the World" series. This screening is the eighth in the series, which runs through November 2017 to commemorate and celebrate the 100th anniversary of the February and October 1917 Revolutions in Russia, and 1905's mass uprisings.
The latest three films to be featured show that the Bolsheviks certainly had a sense of humor.
According to the esteemed British magazine Sight & Sound, The Man with the Movie Camera is the best documentary ever made and the eighth best motion picture in any film genre. Director Dziga Vertov's wildly imaginative look at a day in the life of Soviet cities, including Kiev and Odessa, is full of mind-boggling experimental cinematic techniques that are a sheer delight to behold.
Indeed, this dazzling 1929 silent movie seems like a Soviet counterpart to the visual extravaganzas of Hollywood's silent screen comedies made by Buster Keaton and Charlie Chaplin.
In Movie Camera, Vertov strives to create a completely filmic language. Its radical techniques and viewpoints are the pinnacle of what happened in the new Soviet Union when the artistic and political avant-garde joined forces. See why "Dziga Vertov" translates as "Spinning Top" in this eye-popping motion picture tour de force of pure cinema and movie magic. (68 minutes.)
A year before he directed the full-length revolutionary classic Mother, V.I. Pudovkin made his fiction film debut with the 1925 short Chess Fever, a comedy about obsession with the board game. (28 minutes.)
Two years before his first feature film Strike, in 1923 Sergei Eisenstein directed Glumov's Diary as part of his stage production of Alexander Ostrovsky's Enough Stupidity in Every Wise Man. This is believed to be the first time film was combined with a play. Eisenstein's playful premiere in the motion picture medium shows he was born to make movies. (4 minutes.)
When: Friday, 7:30 p.m., Sept. 22, 2017.
Where: The L.A. Workers Center, 1251 S. St. Andrews Place, L.A., CA 90019.
Admission is free, although donations and potluck contributions are accepted. Film historian/critic Ed Rampell, author of Progressive Hollywood, A People's Film History of the United States, is the series' programmer/co-presenter. For info: laworkersedsoc@gmail.com.
See the entire schedule at: http://hollywoodprogressive.com/russian-revolution/.