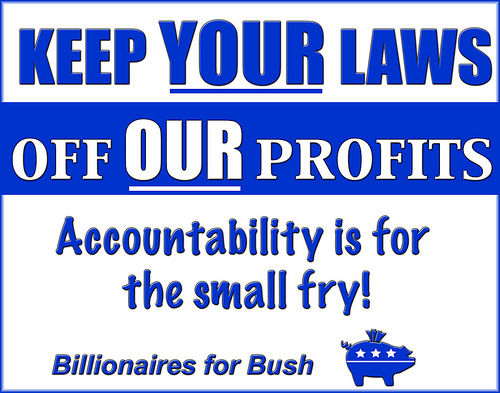 The rich are getting richer, and they are paying fewer taxes. Despite constant whining from the richest Americans about high taxes and how the best solution to the economic crisis is lower taxes for themselves, the evidence, according to a recent paper by the Economic Policy Institute, shows that the very richest Americans saw their after tax incomes rise astronomically leading up to the Great Recession in 2007.
Analysis of federal tax data showed that the 400 richest Americans took in $344.8 million in 2007, up 31 percent over 2006. Between 1992 and 2007, that income grew by 409 percent. After tax income for this group grew by 476 percent.
Meanwhile, pre-tax median income for all Americans grew by just 13.2 percent in the same period. During the past ten years, however, federal data shows median incomes for working families have actually fallen.
In 2007, the richest Americans earned 6900 times more than the average household, while in 1992 they earned just 1124 times as much. That means the gap between the richest Americans and the average family is 6 times higher today than it was in 1992.
Such growing disparities in wealth have hit the working class hard in recent years. For example, a new study by the Robert Wood Johnson Foundation revealed this week that 2.4 million middle-income earners were added to the number of Americans who go without health insurance between 2000-2008.
A recent finding by the White House Middle Class Task Force also showed that "while incomes have risen, the prices for three large components of middle class expenses have increased faster than income: the cost of college, the cost of health care and the cost of a house. Thus, we conclude that it is harder to attain a middle class lifestyle now than it was in the recent past."
Photo: http://www.flickr.com/photos/ken_mayer/ / CC BY 2.0