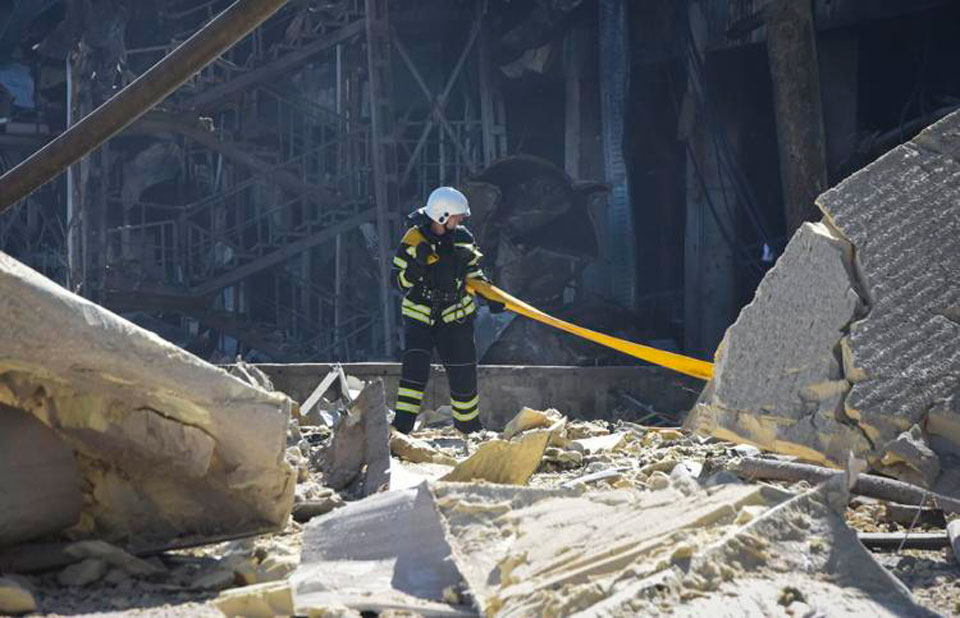 Russian troops attacked a vital port in Odessa Tuesday, disrupting food and essentials supply lines and Western weapons shipments bound for Kiev.
The Ukrainian military said Russian forces fired seven missiles at the country's largest port, hitting a shopping center and warehouse and leading to one death.
Ukraine alleged that at least some of the munitions used dated to the Soviet era, making them unreliable in targeting. The Ukrainian think tank Center for Defense Strategies recorded that Moscow used some precision weapons, however, including Kinzhal, or "Dagger," hypersonic air-to-surface missiles.
In Mariupol, Russians also bombarded the Azovstal steel mill, the neo-Nazi Azov Battalion said, targeting the sprawling complex 34 times within 24 hours. Attempts to storm the plant also continued, it said.
Mayoral adviser Petro Andryushchenko said on social media that at least 100 civilians are trapped in the plant, but there is no way to verify the number. Donetsk regional governor Pavlo Kyrylenko said those who remain are people "that the Russians have not selected" for evacuation.
Ukraine also said it has recaptured villages from Russian troops in the north of Kharkiv, with a counteroffensive that analysts think could shift momentum in the war and derail Russia's advance, forcing them south.
Despite Russia's continued attacks, Moscow has not been able to make a breakthrough in recent weeks. Since Russia was forced to abandon an assault on the capital, Kiev, at the end of March, its main force has been trying to encircle Ukrainian troops in the Donbass region.
Ukrainian Foreign Minister Dmytro Kuleba suggested Tuesday that the country could expand its aims beyond merely pushing Russia back to areas it or its allies held before the invasion.
"In the first months of the war, the victory for us looked like withdrawal of Russian forces to the positions they occupied before Feb. 24 and payment for inflicted damage," he told the Financial Times.
"Now if we are strong enough on the military front and we win the battle for Donbass, which will be crucial for the following dynamics of the war, the victory for us in this war will be the liberation of the rest of our territories."
He appeared to indicate that Ukraine wants to try to retake Crimea as well as regions of the Donbass.
Morning Star