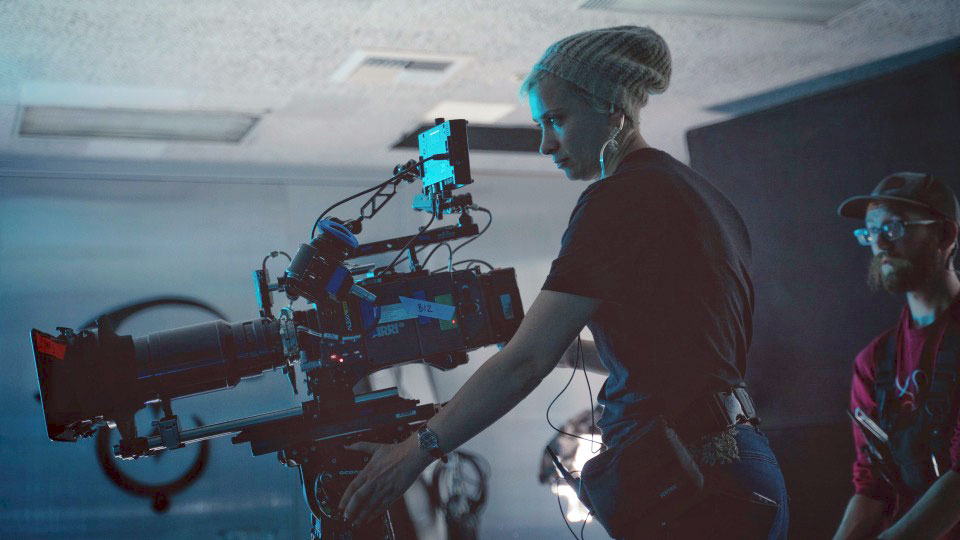 It can be hard to connect the glitz and glamour of Hollywood film and television to the real-world work that goes into making it all possible. Yet it has become clear, as details emerge regarding the tragic shooting on the set of the movie Rust, that the safety of workers on the job at film sets needs to be brought center stage. Tinsel town will have to reckon with its less-than-glamorous track record when it comes to protecting the workers who bring the magic to the silver screen.
Budgets over people
On Oct. 21, at the Bonanza Creek Ranch in Bonanza City, N.M., cinematographer Halyna Hutchins and director Joel Souza were wounded in a shooting. They were on the set of the upcoming Western Rust, where actor Alec Baldwin discharged a gun used as a prop, which had been handed to him by assistant director Dave Halls. Halls had proclaimed the gun "cold" (as in safe to be used and containing no live rounds of bullets) before Baldwin shot the weapon. Hutchins would later die from her injuries.
One could argue that this was a freak accident, but details have emerged that lean towards the cinematographer's death being the culmination of cost-cutting, unsafe working conditions, and a film industry precedent of high pressure and overworked set environments.
Hours before Hutchins' death, a half-dozen camera crew workers walked off the set to protest working conditions. According to the Los Angeles Times, crew members had been complaining for days about overly long hours, long commutes to set, delays in payments, and standard industry safety protocols not being followed. Reportedly, there had been two accidental prop gun discharges before tragedy struck on Oct. 21 as well. When the union crew walked off the set, hours before Hutchins was shot, the production company brought in non-union workers to replace them.
Various statements from crew members on Rust describe a high-pressure work environment for the lower budgeted film. There was a push by the production company to stick to the tight schedule of a 21-day shoot which, according to workers, resulted in corners being cut and added stress to the crew.
Lane Luper, a camera operator on the film, said in a comment on Facebook that, "The producers on that movie are treating the local crew like dog shit." He described how some crew members chose to sleep in their cars because they were too tired after filming to make the hour-long drive to where they were staying off-set. Attempting to get their lodging covered in order to stay closer to set was just one of the many things workers were fighting for on Rust. Luper would later tell the Los Angeles Times, "It always felt like the budget was more important than crew members."
This prioritizing of the budget over the humans on set reportedly made safety oversight take a backseat, as well. VIP StarNETWORK, a company that provides health and safety services to film and television productions, put out a statement saying that the Rust production company had reached out to them to have it potentially run health and safety on the film's set. Yet, according to VIP StarNETWORK CEO Johonniuss Chemweno, Rust producers weren't able to seal the deal due to "budgetary constraints."
This kind of financial maneuvering may have also led to the hiring of younger, less experienced, workers to fill particular jobs at a lower wage rate than what's paid to more seasoned veterans. This proved deadly for Rust, as producers had 24-year-old Hannah Gutierrez as head armorer, the person responsible for overseeing the weapons on set. This was only Gutierrez's second job in such a position.
Gutierrez's first job as armorer, on the set of The Old Way, had reportedly been fraught with a number of safety mishaps. In an interview with Inside Edition, a key grip on set of The Old Way, starring Nicolas Cage, detailed how, "There were some incidents that kind of raised some red flags," for him—such as the times Gutierrez fired guns without warning on the set and supposedly walked around with guns tucked under her armpits in a way that left them pointing back at people.
Gutierrez released a statement of her own to Variety in which she pushed back on the narrative that the accident falls on her shoulders alone. In it, she states that she "was hired on two positions on this film, which made it extremely difficult to focus on her job as an armorer. She fought for training, days to maintain weapons, and proper time to prepare for gunfire but ultimately was overruled by production and her department. The whole production set became unsafe due to various factors, including lack of safety meetings."
In looking at what happened on Rust, it's easy to become singularly focused on the use of real firearms on set. After all, this is not the first time someone has died from an accidental gunshot wound while filming a movie. In the age of realistic looking CGI, it seems almost archaic, and an unnecessary risk, to still use weapons that could potentially hold live rounds in them. Yet, even this issue connects to the drive for profit, as CGI for gun effects in post-production is reportedly pricier than just using actual gunfire on set. Hutchins' death, along with other grievances suffered by crew members, seems to be part of a larger problem: The drive for maximum profit by production companies is putting the lives of workers in peril.
A piece of a bigger struggle
Hutchins, a union member, had also been fighting for better conditions on Rust, according to other crew members. Weeks ago, in a post on her Facebook page, the cinematographer put up a photo with her union crew and captioned it, "Our IATSE solidarity on RUST." In what could only be described as dark serendipity, it would appear her death has become a symbol for exactly the kind of protection the International Alliance of Theatrical Stage Employees (IATSE) is currently fighting for.
IATSE, which represents more than 150,000 workers in live theatre, motion picture, and TV production, has been in a battle with one of the wealthiest TV-film industry associations, the Alliance of Motion Picture and Television Producers (AMPTP), over the livelihood of its members. The union's major priorities include living wages, reasonable rest between shoot days, better meal breaks, and sustainable benefits (such as pensions that reflect cost of living increases).
The heightened focus on safety was sparked in part by the COVID-19 pandemic and the aftermath of needing stricter safety protocols on set. After four months, that nearly came to a head with a historic strike that would have shut down the entire film industry, the union negotiated and reached a new tentative agreement with AMPTP. But there is clearly a long way to go.
Hutchins belonged to IATSE Local 600, the International Cinematographers Guild, which reportedly had leaders who were the loudest voices advocating for change. According to Variety, the local has been a driving force for better hours and working conditions. The local represents visual effects supervisors, publicists, directors of photography, camera operators and assistants, and still photographers across the United States and Puerto Rico. The local had 9,677 members. Now it has one less due to Hutchins' death.
The 42-year-old cinematographer wasn't the first to die or be wounded on set, and it is clear she may not be the last if Hollywood doesn't begin to prioritize the lives of its behind-the-scenes workforce.
IATSE Vice President Michael Miller expressed as much in a Los Angeles vigil held for Hutchins. Miller said, "I'm afraid we are also gathered [in addition to mourning Hutchins] with some frustration and a little bit of anger. Anger that too often, the rush to complete productions and the cutting of corners puts safety on the backburner and puts crewmembers at risk," and that, "the concept that schedule is more important than safety or the budget—more important than people—is one that simply cannot be allowed to persist. If you're on a set, and your crews are telling you that it's not safe, listen to them. Halyna's death reminds us that our fight to protect the safety of ourselves and our co-workers is never over."
And it isn't over. This recent tragedy has seemingly heightened the mixed feelings regarding that tentative agreement IATSE made with AMPTP. Although IATSE President Matthew Loeb has called the new deal a "Hollywood ending," and leadership of Hollywood's 13 union locals have called for unity in ratifying the deal, there are still murmurs of dissatisfaction among union members with what was agreed upon. There have been various social media posts and interviews of rank and file workers saying that the union needed to push for more. A vote on the deal will happen in the upcoming weeks, but this may be one Hollywood story with a plot twist heading its way.
Ending the Hollywood narrative
Overall, film crews are asking for jobs that don't run them into the ground and for safe environments in which to do their work. This is a common theme for all workers in various types of fields. Yet, rarely are we treated to any revealing coverage on the less than stellar working conditions of crew members. That's because the powers that be in Hollywood, masters at public relations that they are, have done a thorough job of pushing a narrative that Hollywood is beyond the "normal" workplace. As if movie magic can't be bothered with real world problems like livable wages, the health of its workers, or combatting sexual harassment (as the #MeToo movement brought to light).
Hollywood is not beyond those issues. False narrative fairytales such as these need to be left to the big screen. The death of Hutchins was avoidable. One can only hope that this tragedy serves as further proof that change is needed and that no potential box office hit is worth the lives of those that work to make it happen.