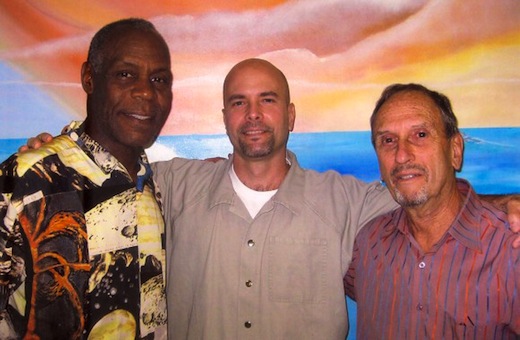 Saul Landau – reporter, author of 14 books, filmmaker (45 of them), poet, college professor, and determined foe of U.S. assaults on Cuba – died Sept. 9 in Alameda, Calif., at the age of 77.
Landau served as senior fellow at the Institute for Policy Studies in Washington. At one time or another, he taught at California Polytechnic University in Pomona, the University of California-Santa Cruz, and American University in Washington. But his main vocation was that of agitator and political educator.
That bent emerged in Madison, Wis., where, as a student, Landau organized a "Joe Must Go" group aimed at the red-baiting Wisconsin senator, Joseph McCarthy. Later, Landau was a researcher for anti-imperialist sociologist C. Wright Mills and helped found Ramparts and Mother Jones magazines in San Francisco. He was a public television reporter there and also joined a mime troupe.
The breadth of Saul Landau's interests shows in themes he pursued in books and especially films. Often in collaboration with others, he wrote about "The New Radicals" (1966), "National Security and U.S. Foreign Policy" (1988), guerrilla insurgencies in Central America (1993), George W. Bush's "Preemptive Empire (2003), and U.S. culture ("Bush and the Botox World" – 2007).
Landau's documentary films explored Syria (2004), Iraq (2002), the U.S.-Mexican border (1999), Zapatistas in Chiapas, Mexico (1966), Iraq (1999), Nicaragua (1983), Beirut, Lebanon (1982), Jamaican President Michael Manley in 1976 and 1980 – and much more. Landau's highly regarded film "Paul Jacobs and the Nuclear Gang" (1980) documented the cover-up of terrible health effects from U.S. atomic bomb testing in the 1950s.
Notably, Landau produced films covering the rise of Chilean President Salvador Allende, later overthrown in the U.S.-assisted military coup in 1973. Orlando Letelier, foreign minister in the Allende government, was one of thousands who ended up being tortured and incarcerated. Landau helped spearhead a worldwide campaign for his release. Yet Chilean agents killed Letelier in 1976 in Washington. Landau and co-author John Dinges' book on the case, "Assassination on Embassy Row," alleged FBI involvement. Declassified U.S. intelligence material subsequently released by Washington's National Security Archives provided confirmation.
Ultimately, Saul Landau's signal contribution may have been that he told the truth about Cuba and 50 years of U.S. siege. He made six Cuba-related films. The most remarkable were "Fidel," a report of Landau's week-long jeep trip across the island with the Cuban leader in 1968, and his 2012 film "Will Real Terrorist Please Stand Up." There, Landau documented the falsehoods and violence marking the notorious anti-Cuban terror campaign emanating from the United States. He showed how the Cubans Gerardo Hernandez, Ramon Labañino, Antonio Guerrero, René Gonzalez, and Fernando Gonzalez came to Florida to defend against the terror and why four of them remain in U.S. prisons after 15 years. Through that film and in other ways Saul Landau contributed mightily to the cause of the Cuban Five.
During the last three years of Saul Landau's life, he and actor Danny Glover visited and became friends with prisoner Gerardo Hernandez, who is serving two life terms. Landau issued down-to-earth, intimate reports after each visit. They circulated widely.
A month before Landau's expected death, Hernandez wrote him: "It is just a journey, Saul, the other is not true … How could it be true, with so many people who admire you and love you? A trip where? …You'll be here whenever Danny visits me, and in Cuba when the Five are reunited." In August, Saul Landau received Cuba's Medal of Friendship, issued by the Cuban Council of State.
Photo: Saul Landau, right, with actor Danny Glover, left, visits Cuban Five prisoner Gerardo Hernandez. cubadebate.cu