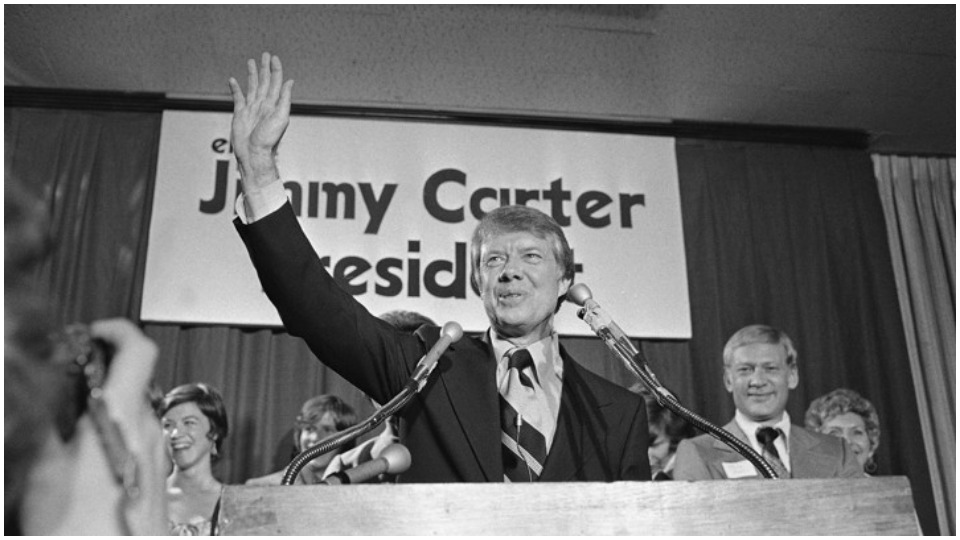 Former President Jimmy Carter covered up a nuclear weapon test by Israel in 1979, declassified reports have suggested. His administration feared that making the discovery public would damage his bid for re-election.
U.S. satellites picked up a "double flash" signal associated with a nuclear explosion in the South Indian Ocean in September 1979. This led to an emergency at the White House, according to Foreign Policy magazine which obtained the documents.
The Carter administration believed that the prime suspects were Israel and South Africa who at the time were suspected of having secret nuclear programs. They were both signatories to the Partial Nuclear Test Ban Treaty. Breaching this was usually punished by sanctions and an end to arms sales by the U.S. and other parties to the agreement.
Research by Foreign Policy magazine looked at the declassified documents and took testimony from scientists and former officials. On Sept. 22, 1979, Carter wrote in his diary: "There was an indication of a nuclear explosion in the region of South Africa—either South Africa, Israel using a ship at sea, or nothing."
Instead of making the discovery public, the White House moved to downplay the incident and classified naval reports that detailed the likely nuclear explosion after evidence suggested Israel was responsible. Despite the official position, on Feb. 27, 1980, Carter wrote in his diary that "we have a growing belief among our scientists that the Israelis did indeed conduct a nuclear test explosion in the ocean near the southern end of Africa."
The discovery came ahead of Carter's bid to be re-elected as U.S. president. It was believed that blaming Israel and cutting off military aid and imposing sanctions would have been damaging to his campaign and the incident was swept under the carpet.
Tel Aviv has a policy of neither confirming or denying it holds nuclear weapons and Israel is not a signatory to the nuclear Non-Proliferation Treaty.
In 1986, former nuclear technician Mordechai Vanunu leaked details of Israel's nuclear weapons program to the British press. He was subsequently lured to Italy where he was drugged by Mossad agents. Vanunu was subsequently taken to Israel and jailed for 18 years in a trial held behind closed doors. The peace activist spent 11 years in solitary confinement and was released in 2004.
Morning Star