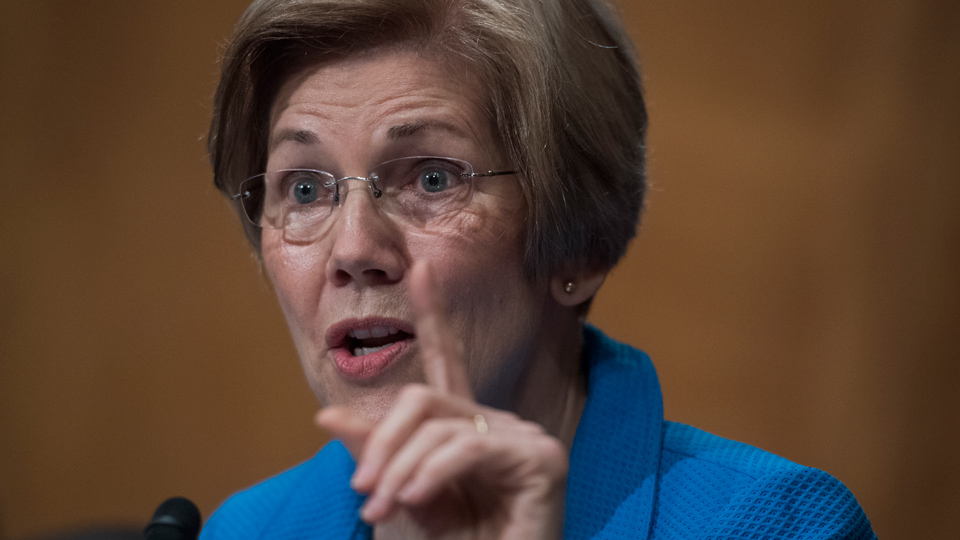 WASHINGTON — By a strict 49-47 party-line vote – all Republicans for, all Democrats against – the GOP-run Senate approved Los Angeles management-side labor lawyer William Emanuel to the open fifth seat on the National Labor Relations Board.
Emanuel's ascension gives the board, which governs labor-management relations in the private sector and in some parts of the public sector, a 3-2 GOP majority, at least for now. Board Chairman Philip Miscimarra, a Republican, will leave at the end of the year.
That tilt excites the right wing and its business backers. They anticipate Miscimarra and the Trump-named duo of Emanuel and Marvin Kaplan – noted in his Capitol Hill service for GOP-run committees for hating unions—will reverse prior pro-worker NLRB rulings.
And business interests, who welcomed Emanuel to the board, may have even more reason to cheer: Days before the Emanuel OK, Trump nominated former federal management-side labor lawyer Peter Robb to be NLRB's general counsel, its top enforcement officer.
Robb wrote the briefs and made the arguments to get GOP President Ronald Reagan to fire the Professional Air Traffic Controllers Organization (PATCO) members forced to strike on safety grounds in 1981. Trump did not mention PATCO when he nominated Robb.
If confirmed, Robb, now an attorney in Vermont, would succeed Richard Griffin, whose term expires in November. Before entering the NLRB post during the Obama administration, Griffin was general counsel for the Operating Engineers.
Debate transcripts for the late-afternoon Sept. 25 Senate session confirming Emanuel were unavailable, but Sen. Elizabeth Warren, D-Mass., aggressively questioned him and challenged his ability to objectively enforce labor law at the July 13 hearing for him and Kaplan.
Warren noted Emanuel's Los Angeles law firm, Little Mendelson, where is he a senior partner, is notorious for union-busting. She quoted his extensive academic writings against worker rights. Emanuel argued for limiting picketing, for having mandatory arbitration override labor law and against what the GOP derisively calls "microunions," where unions can organize a group of workers in a workplace, rather than the whole plant.
Emanuel replied he believes federal conflict of interest rules do not apply to issues his academic writings cover. Warren said he's prejudged those issues and added "I believe the American people deserve better."
And Sen. Maggie Hassan, D-N.H., quizzed Emanuel on how he would deal with the problem of misclassification of workers as "independent contractors," stripped of worker rights. Employers also don't have to pay Social Security and Medicare withholding taxes, unemployment benefits, or workers comp for independent contractors.
Emanuel denied the problem is widespread, even though one of the highest-profile "independent contractor" misclassification cases – with the bosses losing every time – is right in his home, Los Angeles, involving port truckers who want to unionize with the Teamsters.
General Counsel nominee Robb, even without his past involvement in the PATCO firings, draws support from management and the radical right. An attorney for the notorious union-busting Jackson Lewis law firm wrote in a blog that Robb "has been critical of the board's 'tenacity to find neutral (labor) policies unlawful.'"
Those policies include protecting workers' rights to use social media, the board's recently enacted rules removing some employer roadblocks to union representation elections and a policy, pushed by Griffin, to hold both franchise holders – your local McDonald's – and parent firms – McDonald's headquarters – jointly responsible for obeying or breaking labor law.
No hearing date has been set yet for the Robb nomination.