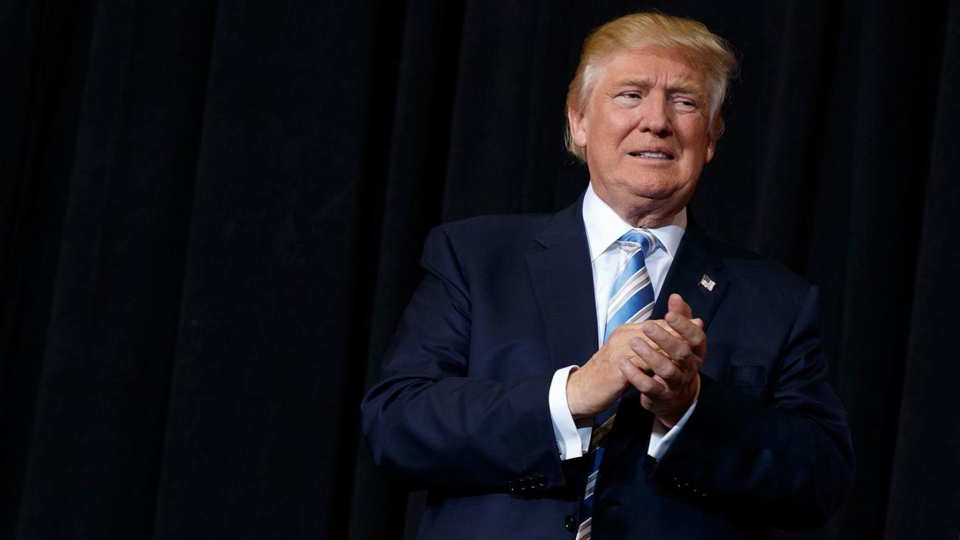 WASHINGTON — The U.S. Senate is trying to get GOP President Donald Trump to move against white hate groups.
By voice vote on Sept. 11, senators unanimously condemned the racist attacks in Charlottesville, Va. – and called on the administration to crack down on a range of groups, which it lists: "White nationalists, White supremacists, the Ku Klux Klan, neo-Nazis, and other hate groups."
The bipartisan resolution, which does not have the force of law, was introduced just after lawmakers returned from their August recess by Sen. Mark Warner, D-Va. Co-sponsors are Sens. Tim Kaine, D-Va., Richard Blumenthal, D-Conn., conservatives Sen. Cory Gardner, R-Colo., and Johnny Isakson, R-Ga., and GOP moderate Lisa Murkowski of Alaska.
The measure "calls upon the Trump administration to do more than track the recent and distressing increase in these violent discriminatory attacks but to actually counter these efforts with a coordinated response that draws upon all the resources of our federal government," its author, Warner, said when he unveiled it the week before.
That's a direct rebuke to Trump's statement after the right-wing riot in Charlottesville that "both sides" were responsible and both sides "had some fine people." It's also a prod to Trump's Attorney General, Jefferson Beauregard Sessions, a former Alabama senator named for two Confederate leaders, to act against the white supremacists.
"Our nation is better than the vileness and violence we saw in Charlottesville on August 11 and 12. Our nation also deserves clear and unequivocal condemnation of racist and discriminatory attacks from our nation's leaders," Warner said.
The measure memorializes Heather Heyer, 32, murdered by neo-Nazi James Fields, 20, who deliberately drove his car into a crowd of people demonstrating peacefully against the racists. If convicted, he faces a sentence ranging from 5 to 40 years on the murder charge.
The resolution also recognizes the two Virginia state troopers whose helicopter crashed on August 12 while they were protecting the governor, and it offers condolences to Heyer's family and the troopers' kin, as well as support for people injured by the car. The latter now number 35.
Meanwhile, the American Civil Liberties Union of Virginia published their video, after making sure of the identification, of a second neo-Nazi pulling a gun and aiming it first at the counter-protesters before changing his mind and firing a bullet at the ground. Nobody was hurt.
Authorities arrested Richard Preston, 52, after they viewed the video. It shows Preston drawing his pistol and shouting, "Hey, n—–," then walking toward the crowd, lowering his gun toward the ground and firing before walking away. Preston was charged with discharging a firearm within 1,000 feet of a school, a felony that carries up to 10 years in prison.
Two other white supremacists have been arrested for other offenses during the August 12 riot.