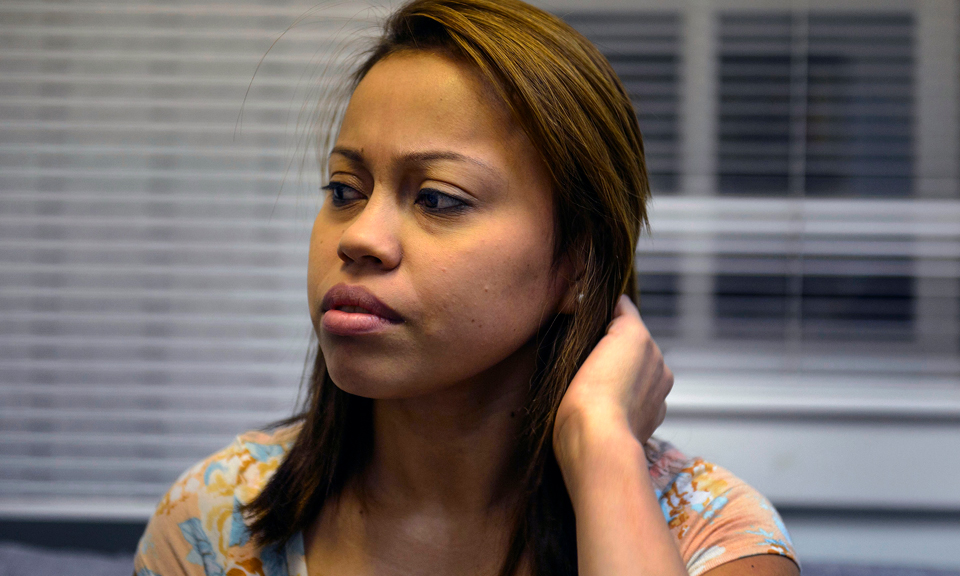 WASHINGTON—Advocates for immigrants and undocumented people blasted the latest Trump administration anti-immigrant ruling, denying asylum to beaten, battered, and sexually assaulted spouses and kids. They said the decision makes success in such claims virtually impossible.
But despite their outrage, there may not be much they can do about it. That's because Trump Attorney General Jefferson Beauregard Sessions used an individual immigrant's case to announce the government's stand—and the law allows no appeal of his ruling.
A leader of the top group of immigration lawyers said, however, that his organization may take the administration to court over the general anti-asylum policy.
Sessions, an Alabaman named after two top Confederate officials, announced the ruling.
"An applicant seeking to establish persecution based on the conduct of a private actor must show more than the (home) government's difficulty in controlling private behavior. The applicant must show the government condoned the private actions or showed an inability to protect the victims," Sessions' ruled.
"Generally, claims by aliens pertaining to domestic violence or gang violence perpetrated by non-governmental actors will not qualify for asylum," Sessions said in the case of a Guatemalan woman whose husband sexually, emotionally, and physically abused her. An immigration board had ruled for her.
The Democratic Obama administration made it easier for asylum claimants to proceed, but Sessions and Trump reversed that. In 2016, the most recent year with available statistics, some 96,000 people submitted such asylum claims.
"This…is a deliberate decision to turn our backs on survivors of domestic abuse and gang violence," said Ali Noorani, executive director of the National Immigration Forum.
"The United States and this administration are able to afford relief to these individuals under the existing asylum law, but instead are choosing to send them back to countries where their governments and law enforcement cannot protect them.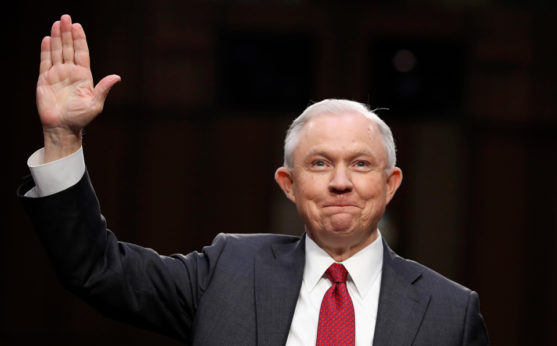 "Much like the Justice Department's policy of ripping children from their parents, sending women back to their abusers will not make our nation safer or stronger."
Leaders of the American Immigration Lawyers Association were even blunter.
Sessions "is turning back the clock on nearly 20 years of asylum law and undermining access to protections for bona fide asylum seekers who have suffered domestic violence, gang violence, or other forms of persecution by private actors," said Annaluisa Padilla, AILA's president. "He blatantly ignores the conditions in countries our own asylum law demands be taken into account when deciding these cases."
Padilla also highlighted Sessions's and Trump's hostility of immigrants in general and Latinos in particular.
"This decision must also be examined in light of the Central American women and families now coming to our borders seeking protection from the uncontrolled, extreme levels violence in their home countries. These women are not safe in their own countries because the government cannot or will not protect them," she said. "Furthermore, today's decision has made the arduous path to asylum even more difficult for those who are pursuing protection on their own without legal representation."
AILA Executive Director Benjamin Johnson added, "This decision…underscores this administration does not respect the fundamental right to due process and the protections enshrined in our Constitution and asylum laws. The Attorney General is inappropriately pre-judging these cases and disregarding the principle that every single asylum case must be carefully considered on its own merits."
Johnson said Sessions's ruling could apply to any asylum applicant, including LGBTQ violence victims. But he also vowed Sessions may not have the last word. "This case will certainly be litigated and we will turn to the independent federal courts to step up and rectify this shameful chapter in our country's history," he said.
Like free stuff? So do we. Here at People's World, we believe strongly in the mission of keeping the labor and democratic movements informed so they are prepared for the struggle. But we need your help. While our content is free for readers (something we are proud of) it takes money — a lot of it — to produce and cover the stories you see in our pages. Only you, our readers and supporters, can keep us going. Only you can make sure we keep the news that matters free of paywalls and advertisements. If you enjoy reading People's World and the stories we bring you, support our work by becoming a $5 monthly sustainer today.