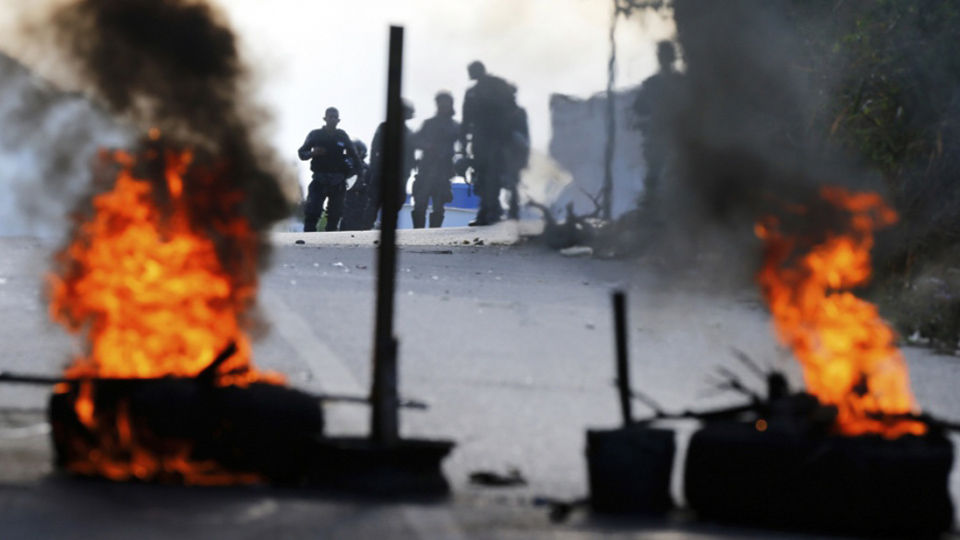 A small group of soldiers were in custody today after a failed coup attempt yesterday in the Venezuelan capital Caracas.
They surrendered after an hour-long standoff with police.
Violence had erupted in the streets, with protesters clashing with security forces.
The Robert Serra cultural centre, named after a socialist leader, was left a burnt ruin.
According to a statement released by the armed forces, the soldiers hijacked two military vehicles and stole military weapons.
Right-wing National Assembly president Juan Guaido, who claimed to be the country's interim president, has promised amnesty to military officials who take up arms against the elected President Nicolas Maduro.
Mr. Guaido has no mass support among the people or the armed forces within Venezuela, although he is backed by U.S. imperialists and right-wing Latin American governments.
Last week U.S. vice-president Mike Pence offered U.S. support to Mr Guiado, telling him in a phone call to him that "the United States will continue to stand strong with the people of Venezuela until democracy and liberty are restored."
The botched attempt is the latest failed effort to overthrow Mr. Maduro's government. There was an assassination attempt in Caracas last year and U.S. President Donald Trump was reported to have been considering a ground invasion in the interests of "national security."
Further sanctions have been threatened from the U.S. and EU to strangle the Venezuelan economy and foment regime change amid accusations of rights violations.
Despite the pressure placed upon Mr. Maduro, he was elected with 67 per cent in last May's elections, with the closest rival Henri Falcon polling just 21 per cent.
Venezuela's Ministry of Defence blamed the right-wing opposition groups for the attack, claiming: "With all certainty that these acts are motivated by the dark interests of the extreme right."