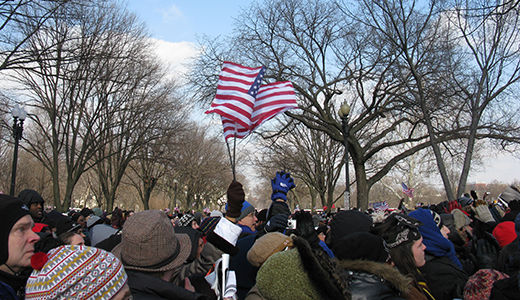 Lonesome Hobo Economics
… Kind ladies and kind gentlemen …
But I did not trust my brother,
I carried him to blame,
Which led me to my fatal doom,
To wander off in shame.
– Bob Dylan, "Lonesome Hobo," 1967
The fight for health care has been harder than anticipated by many. Even though it is moving toward a historic moment, many are frustrated with the pace of change. Worse, the rising unemployment is getting very scary. In one sense this has worked in favor of health care reform as thousands of workers agonize over health coverage being lost when jobs are lost. Majorities for a public option reflect this.
But Democratic defeats in Virginia and New Jersey reveal the destruction that the extended downturn is wreaking on workers' employment, and income, and stability. Part of this was reflected in the very low turnout among those with incomes under $50,000, and very strong turnout among incomes up to $100,000 and even stronger among the over $100,000 crowd. For the Obama administration these elections are a sharp wake-up call they probably knew was coming. Creigh Deeds in Virginia was a weak candidate in many respects. But the problem started earlier when the Virginia Democratic Party put all its marbles on Terry McAuliffe, another Clinton-era Democrat who never quite made the conversion from back-room fund-raiser to credible candidate.
The truth is that the Democratic Party needs candidates who are closer to the ground with the people, and who are prepared to be bold addressing unemployment and jobs.
Independents broke toward the Republicans in both New Jersey and Virginia, mostly in a protest frustration vote. But the ultra-right formations are also gaining strength. We may all take some comfort that the Democrat in Plattsburgh, N.Y., Bill Owens, defeated Doug Hoffman, a man who seemed barely conscious in his media interviews. But this travesty, this caricature of a potential public figure, endorsed by Sarah Palin and Tim Pawlenty, got 46 percent of the vote!! The moderate Republican had to resign in order to prevent a farce from being elected to Congress.
Recall that when the official unemployment rate passes 10 percent, which it will likely do this month, the real rate will not include another 11 percent "discouraged workers". At least 2.5 percent of the current workforce is classified as "structurally unemployed" – their jobs are never coming back. It will be very wrong to underestimate the kinds of political instability that will, in fact must, arise when 20 percent or more of a people are idle.
Even optimistic forecasts will leave over 9 percent (double that for discouraged) unemployed in the next presidential cycle, and not down to 7 percent until the end of Obama's second (if he could win it) term. That's way too high for panic not to spread, if actions are not taken. A second stimulus yes, but including a government employer of last resort option. There's work to be done. Put a cap on unemployment. And everybody else that's able-bodied gets to work. That's the Hobo's view.