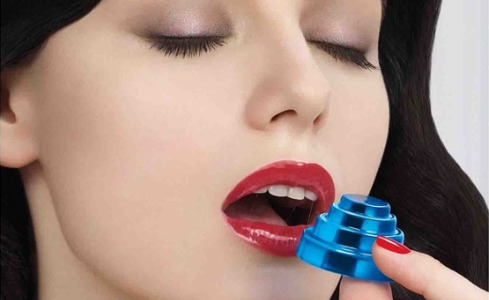 CD Review
"Something for Everybody"
Devo
Warner Bros.
"The future isn't what it used to be." – Yogi Berra
Devo, one of the original "new wave" bands of the '70s best known for their 1981 hit single "Whip It," has released their first new album in 20 years. "Something for Everybody" proves that Devo can still bring it. This album is a most timely return to the band's devolutionary roots: the theory that humankind has already passed its prime, and our descent into the stupidity and conformity of consumer culture and corporate groupthink is a sign of our impending obsolescence and extinction.
Devo's founding members were students at Kent State at the time of the massacre of student antiwar demonstrators by National Guardsmen in 1970. Devo members cite that event as a sort of catalyst for the development of the theory of devolution. Devo emerged from cult status to reach a mass audience with 1978's "Q: Are We Not Men?" – the first major expression of the band's gospel. Subsequent albums further elaborated on the themes of mindless consumerism, alienation and paranoia for a mainstream audience. However, their last few albums saw Devo focusing more on their nerdy side. Devo, who had once covered Woody Guthrie's "Worried Man Blues," drifted from their more militant experimental style to a poppy, campy approach with songs like "Peek-a-Boo," 1982, and "Disco Dancer," 1988.
In "Something for Everybody," Devo again combines raucous electric guitar, angst-driven disco beats, and bizarre electronic effects with lyrics that skewer consumerism, religion, romance, and the fetishism of technology. In "What We Do" (one of several songs on the album that deserve to be added to the Devo canon), Mark Mothersbaugh sings:
What we do is what we do
It's all the same
There's nothing new…
Eatin' and breathin' and pumpin' gas
Cheeseburger, cheeseburger
Do it again
In other words, life itself has been reduced to an endless conveyor belt of mass produced consumer "goods." At the same time, a bouncy dance beat and charging rock guitar packages the despairing message of the lyrics as an appealing pop product. Past masters of emerging sound technology, Devo again uses digital media to good end, including neurotic-sounding video game effects and tongue-in-cheek use of current pop clichés like the ubiquitous Auto-Tune.
It's comforting that Devo is back to assail the mindlessness of commodity culture. Unfortunately for us, their message is still very relevant.
Photo: From the "Something for Everybody" album cover. (www.clubdevo.com)