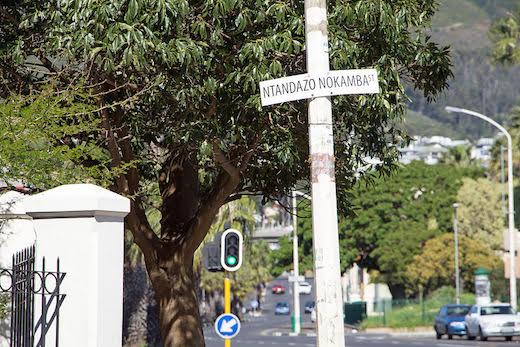 President Jacob Zuma called on South Africans Aug. 16 to remember the 44 people killed at the Marikana platinum mine on the third anniversary of the tragedy.
"This day must unite all of us as South Africans. Nobody supports the horrendous loss of life that occurred in Marikana," he said.
"We remember all who lost their lives, including those who were killed before and after Aug. 16, [2012]. All lives are equal and important."
Attempts by owners Lonmin – formerly British firm Lonhro – and the breakaway Association of Mineworkers and Construction Union (AMCU) to undermine the established National Union of Mineworkers (NUM) saw a spate of murders of NUM members, mine security guards and police in the week leading up to August 16 2012.
That day, 34 AMCU members were shot dead by police at a rally near the mine in North West province – allegedly after they had attacked the officers with various weapons, though this version of events is hotly disputed.
More NUM members have been burnt out of their homes, assaulted and killed since then.
The day after the shooting, Zuma flew back from a regional summit in neighboring Mozambique and ordered a public inquiry.
The resulting Farlam Commission took almost three years to report, largely due to AMCU lawyer Dali Mpofu's failed attempts to blame the tragedy on Deputy President Cyril Ramaphosa.
Among the recommendations of the Farlam Commission's report, released by the president on June 25, were that the conduct of the police on Aug. 16 should be investigated, especially at a second shooting site where half the 34 deaths occurred.
National Police Commissioner General Riah Phiyega duly submitted her comments to the president on Aug. 1.
However, Lonmin – now owned by Swiss giant Glencore Xstrata – has yet to acknowledge its responsibility for the tragedy as detailed in the Farlam report.
The African National Congress called on mining companies to "learn lessons" from the tragedy and improve living conditions in mining communities in line with the Mining Charter – one of Lonmin's failings identified by the commission.
AMCU, also indicted by Farlam, marked the day with a commemoration for the 34 who died at its rally, but not for those murdered before or since.
Reposted from Morning Star.
Photo: Protest art by anonymous artists remembering one of the casualties of the Marikana massacre, Ntandazo Nokamba, at the corner of Harrington and Roeland Streets, in Cape Town, South Africa. | HelenOnline/Own work/CC BY-SA 4.0 via Commons