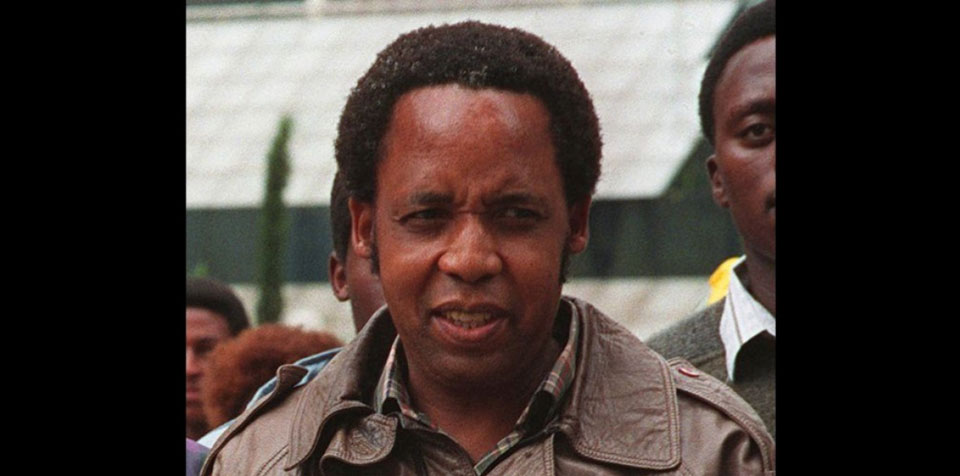 The South African Communist Party (SACP) and the family of Chris Hani have announced that they will fight against the release of the anti-apartheid hero's killer in a human rights court.
The SACP said on Saturday that they were "deeply disappointed" by the decision of the country's Constitutional Court to dismiss the application made by them and the family of Mr. Hani calling for them to reconsider their judgement on November 21 to release Janusz Walus on parole.
Mr. Walus killed Mr. Hani outside his home in April 1993 by shooting him at point blank range.
At the time Mr. Hani was the general secretary of the SACP, and a leader of the ANC's now defunct military wing Spear of the Nation.
Mr. Walus was arrested and originally sentenced to death but the sentence was commuted to life after South Africa abolished the death penalty.
Mr. Walus was released on parole last week.
Mr. Hani's widow, Limpho, the South Africa's government and the trade union movement have all condemned the release of Mr. Walus.
The SACP said the "matter could not end there.
"Having exhausted all legal avenues available in the Republic of South Africa, the SACP and the Hani family are continuing with following the avenue to the African Commission on Human and People's Rights in response to the Constitutional Court judgement.
"We are also continuing with the 135-days program of mass mobilization we have adopted together with our alliance partners, the ANC and the Congress of South African Trade Unions, supported by a wide array of associated and other organizations."
The party said: "This program will culminate in the 30th anniversary of the commemoration of Chris Hani's assassination.
"We will evaluate progress at that time and consider the way forward."
The party also said that it was expanding the campaign to cover other apartheid victims and seek justice for their families.