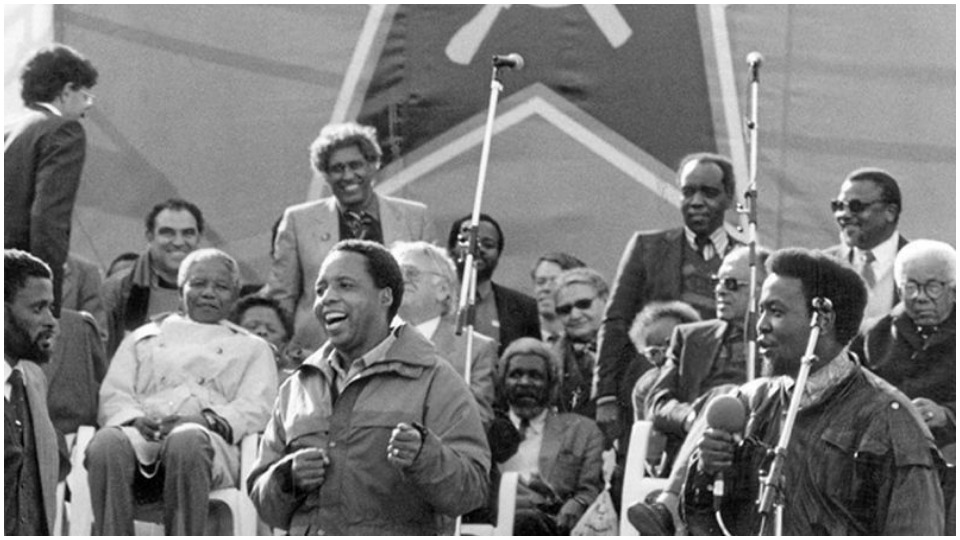 The South African Communist Party (SACP) is voicing strong opposition to the application for the release of the murderer of its former general secretary Chris Hani.
Janusz Walus was jailed for life for the 1993 killing, which took place while negotiations to end the country's racist apartheid system were at an advanced stage. Walus's latest parole application was heard Nov. 10 in the North Gauteng high court.
Co-conspirator Clive Derby-Lewis, a Conservative Party parliamentarian who provided the gun to Walus, admitted to the Truth and Reconciliation Committee that the assassination of Hani was designed to provoke a racial civil war.
The SACP warned that they almost succeeded. Riots broke out in Cape Town, Durban, and Port Elizabeth following the murder. Seven people were killed, three of whom were shot dead by the police.
Some six million Black workers are believed to have taken part in a one-day general strike that paved the way for South Africa's first democratic election, which took place in April 1994.
Nelson Mandela called for a national day of mourning and warned that the nation "teeters on the brink of disaster," but called for "all South Africans to stand together against those who, from any quarter, wish to destroy what Chris Hani gave his life for, the freedom of all of us."
Both Derby-Lewis and Walus were sentenced to death after being found guilty of Hani's murder, but the sentences were commuted to life imprisonment. Walus was stripped of his South African citizenship in 2017 and faces deportation to his native Poland if he is ever released.
His previous applications for parole have been rejected, most recently in March 2020. His lawyer insists that he is completely rehabilitated. But Walus is a symbol for Poland's far-right, which glorifies him for his role in trying to "stop communism" in South Africa.
He recently released an audio message thanking far-right football supporters for their efforts and for raising funds for his legal fees.
Walus told Polish journalist Cezary Lazarewicz in 2018 that "he still believes in the system of racial segregation and that whites and blacks should live apart."
The SACP argued that Walus remains unrepentant and was merely playing the system in his latest bid for freedom.
"The assassination of Hani left a gaping wound that still bleeds to this day. This has to be taken into account in the public interest," the party said.
"It is without doubt that the crime committed by Walus and his co-conspirator Clive Derby-Lewis was of such a magnitude that they could not have acted alone," the party said, insisting there must have been high-level involvement in the murder.
"There must be full disclosure of the truth towards justice and closure," it said, calling for full transparency in the case.
The court reserved judgment on the application for Walus's release. The SACP said it "remains firm to the end in seeking justice for Hani and the people."