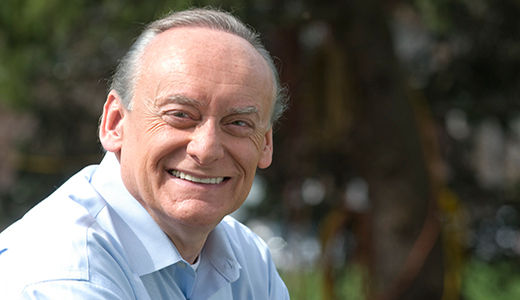 CLEVELAND – Democratic candidate for Ohio's U.S. Senate seat Lee Fisher came out swinging in a debate with Republican Rob Portman before an overflow crowd at the Crown Plaza Hotel here Friday.
Portman, a former Congressman, served as budget director and chief trade policy advisor to President George W. Bush. Fisher, currently behind in the polls, is the state's Lieutenant Governor.
Fisher blasted Portman as a tool of Wall Street and a "rubber stamp" for those seeking to return to the policies that caused the economic crisis.
"Rob Portman will lead the fight to repeal Wall Street reform," Fisher charged.
Portman's lead in the polls, he said, is because Washington lobbyists and the insurance industry have given more campaign money to Portman than to any other Republican candidate in the country.
"He is number two in funds from Wall Street banks," Fisher added.
Fisher pounced on Portman's evasive response to a reporter's question about vast funds from undisclosed donors to groups running continual attack ads against Fisher.
"That answer was bought and paid for the Chamber of Commerce and American Crossroads," Fisher said to loud applause. "This is an election, not an auction. If you want to know who we're for, look at who's for us."
Apparently stunned by Fisher's attack, Portman repeated stale Republican platitudes, claiming that Fisher was somehow responsible for the loss of 400,000 jobs in Ohio. Asked what he would have done differently in response to the national recession, Portman could only say that he would have visited threatened factories.
"Lee Fisher wants to raise taxes and health care premiums," Portman said. "He feels the health care reform did not go far enough. He is for a public option."
Despite the fact that Social Security has been certified as solvent at least through 2037, Portman said the system was "on the brink of bankruptcy" and should be reformed. Fisher charged that Portman has called for privatizing Social Security.
Portman claimed a measure, advocated by Fisher, to give companies incentives to create jobs in the U.S. and tax those shipping jobs overseas would cause a loss of jobs in Ohio. Fisher responded by citing the loss of jobs due to trade and tax policies supported by Portman and noted his own successful efforts to keep companies from closing.
The debate concluded with Fisher's final jab: "If you want to see the jobs I've helped create, go to any city in Ohio. If you want to see jobs Rob Portman has helped create, go to Beijing and Hong Kong."
Image: Democratic candidate for Ohio SenateLee Fisher // Fisher for Senate