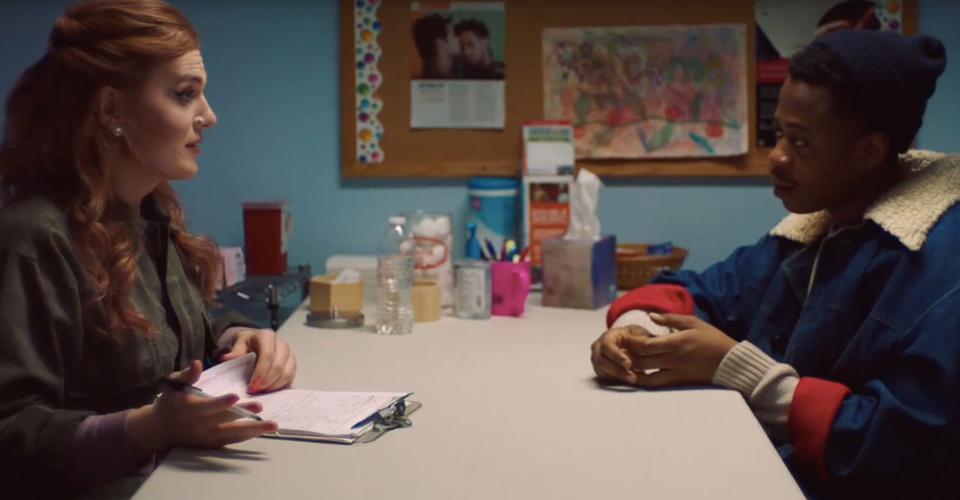 The very first scene for the T was shot over a year ago on the south side of Chicago. Deven Casey, a Chicagoland talent agent and performance artist, directed the "proof of concept" for the series. The set was hectic, resources were limited, and balloons were sprawled everywhere to set the mood for a New Years Eve party scene. Despite the short notice, dozens of community members and friends showed up for the two co-directors and helped take the first of many steps of a long journey to complete their passion project. Since then the T have added a number of new people on crew; including experimental from film maker/producer Eugene Sun Park, and Director of Photography Christopher Rejano. It comes as no surprise that people were so eager to partake in art created by either Bea Cordelia or Daniel Kyri, since both have been recognized for a plethora of theatrical accomplishments.
Cordelia is an award-winning, Chicago-bred writer, filmmaker, performer, and activist whose work uplifts and reimagines the narratives of transgender people. Last year, she was featured in a solo show called Chasing Blue for the Steppenwolf Theatre's LookOut performance series.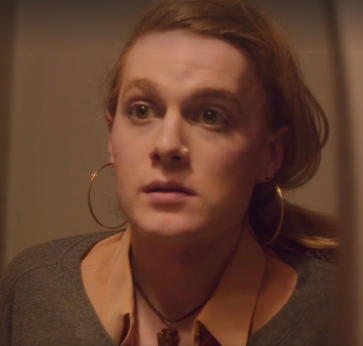 Kyri is a Jeff Award-nominated actor, filmmaker, writer, and singer. He is featured on this season of Chicago Med and in Stephen Cone's award-winning film, Henry Gamble's Birthday Party. He was also named Chicago's Best Actor by the Chicago Reader in 2017. The two local celebs have been friends for many years and have always aspired to work on a project together before they decided to delve into co-writing the script for the T.
The original idea for the series was crafted by Cordelia, who wrote a draft and then put it down for several months while she mulled it over in her head. During this time, Kyri reached out to her in hopes of collaborating on a project; he wanted to put together a pilot about a trans woman and her best friend, a queer black man. Upon connecting with Kyri, Cordelia revealed the script for the first draft of the T that she had been sitting on, saying "Oh, I already wrote that."
The show's title is a double innuendo; it refers to the disclosure of juicy gossip with a friend [e.g. "Spill the tea on this drama, girl."] and is speculated to have queer origins. The term, however, also comes from the idea of having tea parties in the Old South to gossip behind people's backs. In this particular case, "The T" also represents the "T" in LGBT, a shoutout to the Trans protagonist."
The central storyline is focused on Jo, a white trans woman craving an increasingly elusive intimacy, and Carter, a queer Black man at odds with his conservative upbringing. While the two protagonists tend to exist in similar spaces, they come from opposite sides of Chicago, where they experienced vastly different upbringings. This creative contrast is what sparked changes to the original script, allowing Kyri and Cordelia to become co-directors, co-writers, and co-actors. The collaboration led to the eventual development of fuller, more complex characters.
According to Kyri, the original pilot was 30 pages long, but when he first read it over, it felt "heartfelt" and "intuitive." He was particularly drawn to the Carter character, and thought he could add depth and authenticity by incorporating his own experiences. "I said to Bea, 'Hey I have some ideas'," he remembers. Kyri wanted to rewrite a scene where Jo was having dinner with Carter and his parents. "I just remember thinking if this were a dinner at my house, it would go really differently." After making some editorial changes, Kyri presented his rewrites to Cordelia, who felt his contributions and voice were crucial to the narrative.
Chicago has been a particular hotspot for independent media as of late, with local production company Open TV creating a platform for intersectional television. OTV has helped launch other popular web series, such as the critically acclaimed Brown Girls, which was recently acquired by the HBO network, as well as Brujos, which was met with much praise and recognition. These shows were some among many that helped Kyri and Cordelia embark on their own journey of storytelling.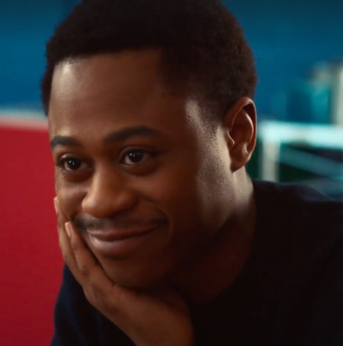 The production process for the series required a lot of vulnerability for both writers—especially when crafting art that hits close to home. Cordelia often uses her art to mirror her own experiences as a white transgender woman navigating the world. Jo was written very much as a reflection of Cordelia; she deals with the awkward hookups, anxiety around dating, and what she refers to as "the unlikely pursuit of lasting love." The series strives to turn private, and strangely intimate moments, into public, quietly tragic, and painfully hilarious art.
the T also challenges mainstream notions of LGBTQ representation, which is often commodified for heteronormative viewership. "Growing up as a trans person, I didn't even know until the age of twenty that I could be trans because I had never seen that anywhere," Cordelia says. "I was not exposed to any trans representation in my daily life"
the T seeks to carve out the much-needed space required to tell authentic stories as queer, trans, Black, marginalized individuals that also remain true to the specificity of their own narratives. For Cordelia and Kyri, the overall mission, as creators, is to tell new stories in new ways. The co-directors/actors have launched a Kickstarter fundraiser to finish up their passion project to tell "realer-to-life stories about the LGBTQ community." They see this as an opportunity for viewers to invest in and envision what's possible in terms of representation.
"It is time for us to see stories that reflect the makeup of the world we live in" says Kyri.