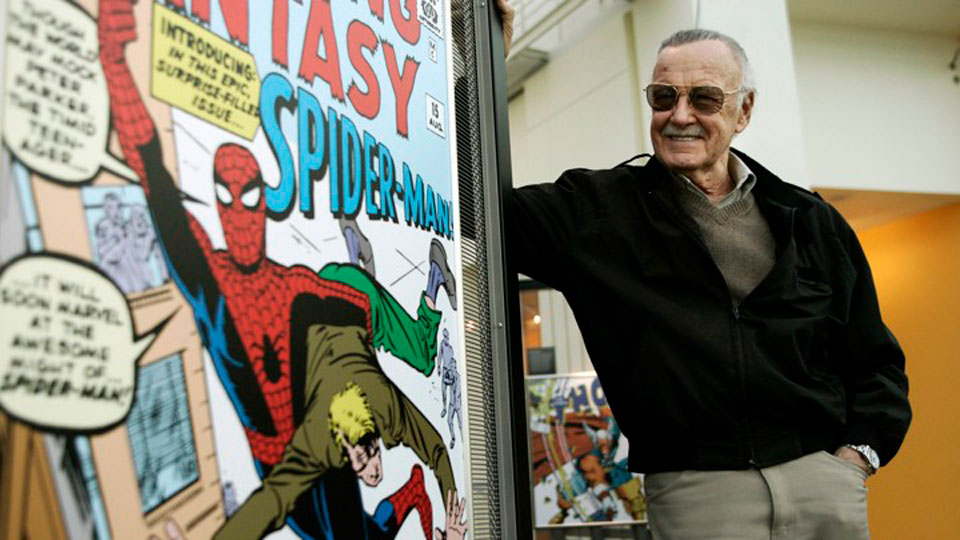 Nearly every hardcore comic fan – and quite a few casual ones – are familiar with Stan Lee, and mourned his passing on November 12. Often regarded as the godfather of comics, his 95 years of life came to an end after a battle with pneumonia.
Looking back, it's worth examining Lee's contribution to the world of comics. Looking forward, one might consider his legacy, and whether any single creative figure in the industry can enjoy the spotlight in the way he did in years past. Lee helped bring iconic characters to life, like Spider-Man, the X-Men, and the Fantastic Four, pioneering the concept of "relatable heroes" at a time when larger-than-life icons like Superman dominated the comic book market. Where DC had billionaires and godlike Kryptonians and Amazons, Lee was crucial in developing more working-class, everyday characters for Marvel, something readers strongly identified with.
Lee (real name Stanley Martin Lieber) emerged during a time when comics were not taken seriously. The general populace didn't understand the depth and cultural impact of the medium. "I used to be embarrassed," he said, "because I was a comic book writer while other people were building bridges or going on to medical careers. And then I began to realize: entertainment is one of the most important things in people's lives; without it they might go off the deep end! I feel that if you're able to entertain people, you're doing a good thing."
Despite his dedication, Lee said that he saw little of the wealth that Marvel characters generated. He had no rights to the characters he developed and received no royalties. Even so, he remained a public figurehead right up to his death, coining terms and catchphrases that found their way into comic book reader vocabularies and having cameos in nearly every major Marvel film. In many ways, Lee's prominence was something that today's comic writers and artists do not enjoy, and that's very much a symptom of Marvel's capitalist parent company, Disney. If the comics giant runs like a well-oiled machine, it does so at the cost of treating its workers like so many cogs, and perhaps the most glaring fact about Lee's fame is that he was likely the last to truly enjoy it on such a level.
Like some of his characters, Lee himself came from a working-class background, the son of Romanian-born Jewish immigrants living in New York. He worked part-time jobs writing obituaries like this one, as well as press releases for the National Tuberculosis Center. His entry into comics began when he became an assistant in 1939 at Timely Comics, Marvel's predecessor. "In those days, the artists dipped the pen in ink," he said, "so I had to make sure the inkwells were filled. I went down and got them their lunch, I did proofreading, I erased the pencils from the finished pages for them."
Afterward, he served in the U.S. Army for a time as a member of the Signal Corps, fixing telephone poles and other communications equipment. He was later transferred to the Training Film Division, where he wrote manuals and worked on training films. When he returned, he began actually writing comics, which were then largely composed of Westerns, romance, and horror. Lee was unhappy with his career at the time, and considered quitting. Then, however, superheroes took off, fueling Lee's renewed interest in comics. Lee and artist Jack Kirby created a superhero team known as the Fantastic Four, the first of many such groups, and the rest, of course, is history.
That history is in no way divorced from real history, and Lee was among the first to introduce stories and characters that reflected it. Iconic heroes like the X-Men were very much a commentary on prejudice, racism, and xenophobia, many of their story arcs serving as allegory for such impactful events as the civil rights struggle. Lee used his editor's letters to speak to these same issues, remarking, "It's patently insane to condemn an entire race, to despise an entire nation, to vilify an entire religion. Sooner or later, if man is ever to be worthy of his destiny, we must fill our hearts with tolerance."
Lee's wife Joan died from stroke complications in 2017, and thenceforth fans became concerned that Lee had become surrounded by hangers-on who were after his money. Unauthorized checks were written from Lee's business account without his knowledge, and $1.4 million disappeared in a complex wire-transfer transaction. Moreover, Lee's bodyguard Mac Anderson reportedly threatened Lee and his daughter, prompting allegations of elder abuse. It would seem that the comic figure's final days were colored by legal battles and exploitation by others, something which, if true, deserves to be addressed.
Keya Morgan, a memorabilia collector and close friend of Lee, commented, "Stan's wife passed away, and within a day, I saw all the vultures circle around him. When you're at your weakest, and somebody kicks you – especially when you're a 95-year-old man . . . Whoever has been scamming him should be held responsible."
Nevertheless, Lee was and remains beloved by fans. "Stan was an icon in his field," said a family statement. "His fans loved him and his desire to interact with them. He loved his fans and treated them with the same respect and love they gave him. He worked tirelessly his whole life creating great characters for the world to enjoy. He wanted to inspire our imagination and for all of us to use it make the world a better place. His legacy will live on forever."