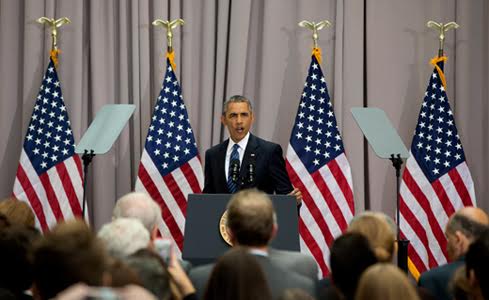 PITTSBURGH (PAI) – The Steelworkers became the first union to openly back the agreement between Iran and the world's top six powers, curbing the Iranian nuclear development program for the next decade or more.
In its resolution, which the union's executive board approved on August 3, USW also asked its members to let their lawmakers know of the union's backing of the accord. "'No deal' is completely unacceptable," the Steelworkers added.
The GOP-run Congress has 60 days to review the controversial agreement and is expected to disapprove it, but without the two-thirds majorities it needs to override a presidential veto of that measure. President Obama says the deal halts and rolls back Iran's development of nuclear weapons. Iran denies that it is developing nukes.
"The USW supports the Iran deal because it would enhance national and global security as well as benefit the U.S. economy. The leaders of the world's largest economies including the United Kingdom, Germany, France, Russia and China support the deal and are now watching developments in the Republican-controlled U.S. Congress," USW's board said.
"We are hopeful this agreement will also lead to much needed improvements in worker and human rights for millions in the region as called for by the International Trade Union Confederation, " the union's resolution adds.
"Without question, other countries will move forward to do a deal with Iran even if the United States withdraws its support. Damage from abandoning the deal could well create a new level of uncertainty in a region where uncertainty is often the precursor to economic upheaval and military unrest," USW states.
Photo: President speaking about the nuclear deal with Iran, Aug. 5, at American University in Washington. The president said the nuclear deal with Iran builds on the tradition of strong diplomacy without firing any shots. | Carolyn Kaster/AP