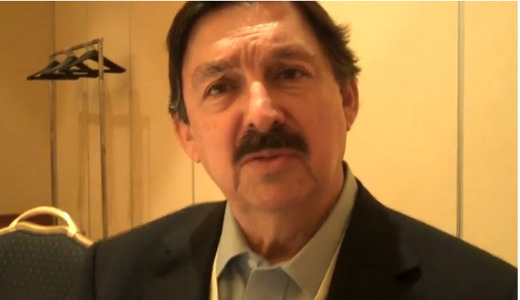 PITTSBURGH (PAI)-The Steelworkers are cheering a Mexican court ruling clearing independent union leader Napoleon Gomez Urrutia of all remaining corruption and fraud charges, paving the way for him to return to on-site daily presidency of his union, Los Mineros.
The unanimous Mexican appeals court said on August 28 that the charge "was baseless and unconstitutional" that Gomez Urrutia, president of the Miners and Metalworkers Union, took money from a Los Mineros trust fund. That made the Mexican government zero for 11 in filing that same charge against him, USW said.
Since the fracas started almost a decade ago, Gomez Urrutia, supported and sponsored by USW, has had to run the union from long distance, while living in exile in Vancouver, B.C. His members elected him to new terms. Canada gave him asylum last year.
Now he plans to return to Mexico and resume bargaining with the giant Mexican mining firms that convinced the Mexican government to bring the charges in the first place, in order to oust him and install a pliable union leadership. The wealthy mining firms told the Wall Street Journal, however, that they will refuse to bargain with Los Mineros.
The ruling is "a triumph for the USW-Los Mineros alliance and for the international union solidarity campaign" for Gomez Urrutia and independent Mexican unions, said Steelworkers President Leo Gerard. "It should finally end the political persecution of Napoleón Gómez."
Photo: Napoleon Gomez Urrutia (PW/Scott Marshall)