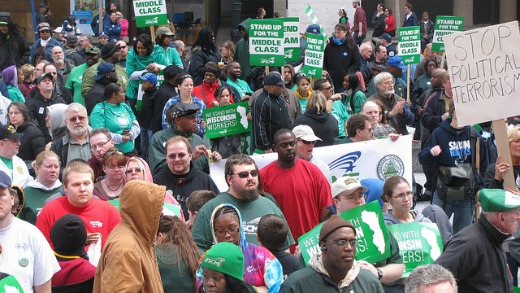 There seems to be a groundswell of opposition to the outrageous Republican/tea party budget-slashing, defense of the super-rich, and efforts to force a default as a way to bring down the Obama administration in 2012.
According to polls, public opinion is against the Republicans.
However it will take a lot more than polls to force these ruthless operatives to back off.
MoveOn reports, "Progressives organized over 800 rallies nationwide that generated a flood of pressure on Republicans. The president's speech led to so many people contacting Congress that the switchboard jammed."
Like many other crucial times in our nation's history, the American people step up and speak out for democracy and fairness.
People, speak up and call your senators and representative immediately. Demand an immediate lifting of the debt-ceiling logjam, and a deficit fix that includes ending tax loopholes for billionaires and corporate jet owners, ending the wars in Iraq and Afghanistan, investing to create good-paying jobs, and protecting Social Security, Medicare AND Medicaid!
It will take more than progressive activists to win this fight. It will take a rainbow coalition of women and men, teenagers and seniors, from all walks of life to end House Republican leaders' hostage-hold on the U.S. economy and political system, just so they can protect billionaires, gas and oil corporations and corporate jet owners.
Enough is enough.
Call today. Click here to find your senators' and representative's numbers. Tell them what you think. And then, get your family members, neighbors and friends to do the same.
To call directly to the U.S. Capitol switchboard: (202) 224-3121.
If you are in the Washington, D.C., area, send a public message by attending an American Dream Rally at the Capitol tomorrow – Thursday, July 28 at 12 noon – organized by MoveOn.org and the American Dream Movement. It will be on the east side of the Capitol Building (First Street NE).
Enough is enough. We the people must act.
Photo: (PW/Teresa Albano)