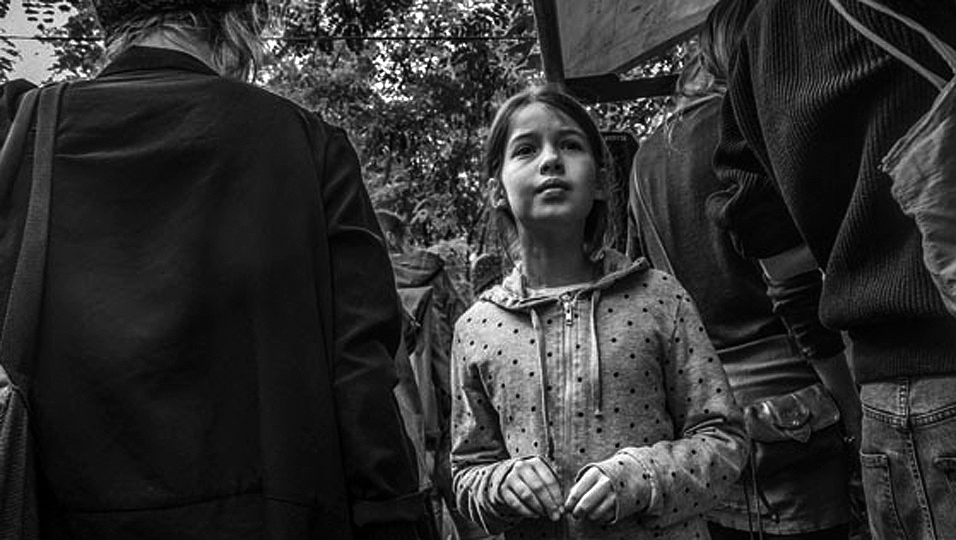 Walking the streets, Berlin feels like a very humane place – a good place to be a kid. Adults on the street are very protective of the children. That's as true for parents who look like they've been German for generations, as it is for those who seem to be immigrants.
Taking photographs in the park or on the street, parents come up to me and want to know who I am. What are the photographs for? Not speaking German, I mix my English and Spanish with lots of hand gestures and eye contact. Thank god for digital cameras, where we can look at the image together – a chance often to learn something about their lives.
Not long ago I found a copy of Elliott Erwitt's book of photographs of children, "Kids". Most people know him because of his dog photos, which certainly show his great sense of humor. But this book of images of children, taken over 50 years, doesn't depend on visual jokes. Instead, his marvelous photographs show the same things about kids that I always seem to be watching.
Whenever I go anywhere I look at the kids on the street more than at anything else. I want to see how free they feel, at least what I can tell in a brief encounter. Sometimes I'm just reading faces or watching them with their parents, especially when I don't speak the language. Timing is everything, something Erwitt was a master at seeing.
When I look at the images afterwards, the photographs tell me a lot. In Berlin kids have that same mix of kid aspect and adult aspect you see with children everywhere. They're trying to be the adults they can't wait to become, but they also often look a little worried – unsure about that world they're trying so hard to get into.
In cities like Berlin, with a mix of cultures, you also see that kids are very aware of the way the other kids around them are dressed. On the one hand they want the same tennis shoes or jackets. But those get mixed with the cultures of their Turkish, Syrian or Iraqi parents, who are often dressed in the traditional way you might see in their countries of origin.
Th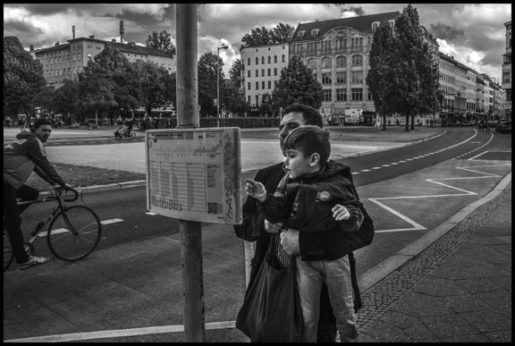 ese images have their own language beyond words. Elliott Erwitt shows that the way a child walks or stands says a lot about how they feel about themselves. These photographs are a tribute to Berlin's kids and their parents, and also to a tradition created by this fine photographer.
All photographs © David Bacon, used with permission.
THE REALITY CHECK – David Bacon blog