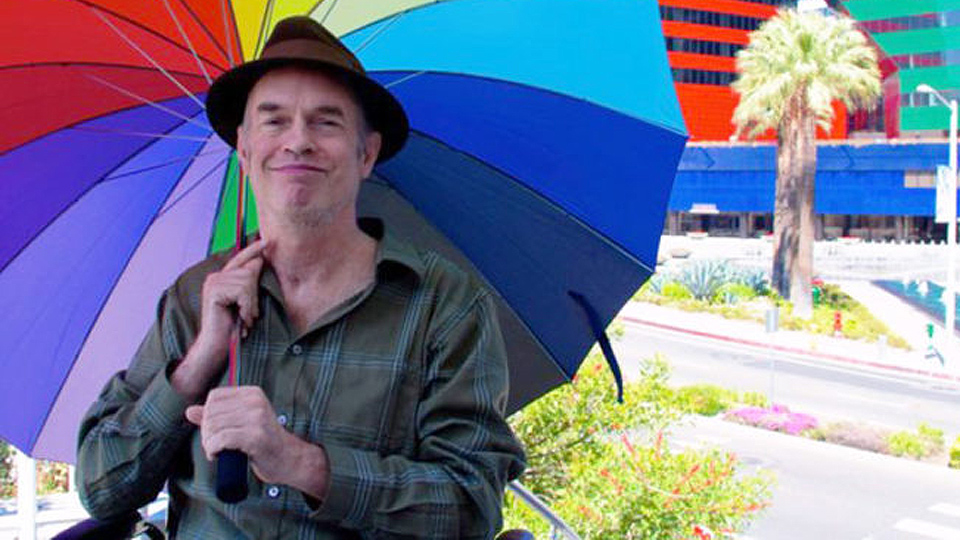 LOS ANGELES—When I moved to this city in 1990, Stuart Timmons was one of the first people I met. I had learned of a gay writers group, joined it, and he was already a member. He was putting the finishing touches on his biography of Harry Hay, the pioneering founder of the modern gay liberation movement, which appeared later that year.
My biography of the gay composer Marc Blitzstein had appeared the year before and had made an impact in gay literary circles, apart from the musical community, as the first American composer biography to treat the subject's homosexuality soberly and dispassionately. Both biographies, Blitzstein and Hay, dealt with individuals who for all or part of their lives did not enjoy the option of conducting an openly gay life. And both dealt with former members of the Communist Party at a time when the CPUSA did have some gay and lesbian members, but they were closeted about it and not active in any of the early movements to build gay and lesbian identity and culture, which were known as homophile movements.
Hay was asked to resign from the Party in 1950 when he organized the Mattachine Society and started focusing on the oppression of the LGBTQ minority. It was a time when, as Timmons' good friend Bill Fishman remarked, "being associated with homosexuals would make the Communist Party look bad." Hay, however, understood the Party's reasoning—it was the height of the McCarthy Era—and never turned against the Communist Party or Marxist theory. His original and main idea was principally to expand on it to meet the demands of a new time.
(Before we ever met in person, Stuart and I had a little academic scuffle that we conducted in print. I chastised him for going on hearsay and intuition in claiming a certain famous personality on the left to be gay when he was not, a mistake I had also made early in my career. Making this misstatement, and correcting it, made him (and me) a better historian.)
My copy of The Trouble with Harry Hay was inscribed at a book release party here in L.A. Stuart wrote, "Thanks for helping blaze the trail!" Harry Hay was there also and signed it, "A real thrill to be asked to sign this for you, Admiringly." In Harry's case I am sure part of his thrill was to have lived this long and now to see his life's work recorded with such empathic intelligence.
I knew Harry Hay somewhat well—and also Miriam Sherman, the Southern California Party organizer who was the one to ask Harry to resign—having exchanged thoughts on composer Earl Robinson, with whom I collaborated on an autobiography, and whom Hay knew quite well in the late 1940s and early 1950s in Los Angeles. I can attest to the fact that Hay was indeed, as a number of speakers said at Timmons' memorial, a contradictory, hard-headed, combative personality, or as Timmons himself put it, "an anti-patriarchal patriarch."
Friends gathered this past Sunday at the ONE Archive, the largest LGBTQ collection of books and papers in the world, which is affiliated with the University of Southern California and is housed a few blocks from the USC campus on West Adams Blvd., to remember Stuart, his life, his work, his radical commitment, his humor and wisdom. Timmons died at the age of 60 in late January.
Timmons also co-authored, with Lillian Faderman, one other important book, Gay L.A.: A History of Sexual Outlaws, Power Politics, and Lipstick Lesbians, which appeared in 2006. In both of his major works Timmons displayed a wide-ranging worldly knowledge and an often arch, fleet-footed wit that summed up a person or a situation in a few deft words. The review in the Los Angeles Times said it was "meticulously researched" and "reads like a novel."
He also wrote substantial amounts of investigative journalism, published in various Los Angeles media, not only on gay subjects but the environment, healthcare and politics. I recall a delightfully saucy memoir of a night of lovemaking that he shared with our writers group, called "Oil of L.A.," in which the similar-sounding commercial body cream played a lubricious role.
In between major writing projects, Timmons worked for several social justice organizations in the L.A. area, such as the Southern California Library for Social Studies and Research (SCL), the Los Angeles Alliance for a New Economy (LAANE), ACT UP, A Different Light bookstore, The Advocate newsmagazine, the Radical Faeries, and the ONE Archive, whose board he served on and which he also served as its first executive director. Representatives from some of those groups spoke at the memorial of his tenure with them as times of expansion and creativity. His sister, Gay Timmons, put it succinctly: "He got things done."
Timmons and I both contributed our efforts toward a fundraising dinner in 1994 for SCL, celebrating "Stonewall 25: A quarter century of Lesbian and Gay liberation and its origins in Southern California," which brought together and honored Harry Hay and Morris Kight, two activists who had in fact not been on speaking terms for many years owing to their divergent political perspectives.
The memorial concluded with a reading of a few of the site markers Timmons had written for his last project, a gay walking tour of West Hollywood, which he invested with both historical accuracy and his sly, campy verve. In West Hollywood, he said, "The love that dared not speak its name now would never shut up again." His entire career attested to his passion for rescuing radical and gay history, which he addressed not academically but in full appreciation for life's context and complexity.
Timmons' last nine years were not very happy. On Jan. 30, 2008, he suffered a massive stroke which left him in a deep coma for two years. But almost miraculously and gradually he emerged from it. His sister Gay was heroic in coordinating his care as friends sought to help and rally around Stuart in a time of dire need. He recovered most of his speech, some mobility, and his prodigious memory. He was able to re-engage with the community to an extent and was able to witness the release of a new edition of his Harry Hay biography.
Timmons made lasting contributions to our understanding of the past, and left indelible memories in the hearts of those who knew and loved him.
A Walt Whitman poem printed in the program for the memorial concludes:
"Therefore release me now before troubling yourself any further,
let go your hand from my shoulders,
Put me down and depart on your way."