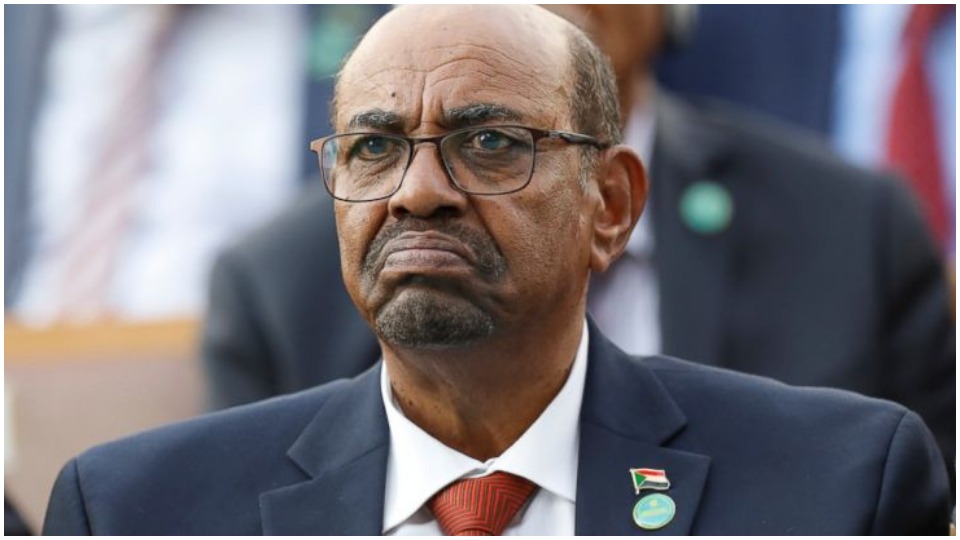 Since he took power in a military coup back in 1989, Omar Hassan Ahmad al-Bashir has ruled Sudan with a combination of corruption and repression. Up to now, he has fended off armed rebellions, massive labor and other protests, and international attempts to prosecute him for genocide and other horrific crimes. The Trump administration had helped him out in 2017 by ending sanctions on his regime, and he had allies in the region: Sudanese troops (including child soldiers) have been participating in the Saudi-led, U.S.-supported rape of Yemen.
But new and bigger protests in recent weeks may eventually corner him.
Added to his corrupt and undemocratic rule, and the violence of his repression of rebellions in Darfur and elsewhere is an economic decline which could be the last straw for the Sudanese people. Sudan, with about 40 million inhabitants, has been a relatively poor country since its independence from combined British and Egyptian suzerainty in 1956, but it did have oil revenues starting in 1999, and is seen as a potential exporter of agricultural products. Today, three-quarters of that oil income has been lost due to the successful independence struggle of some of its most oil rich regions, which became South Sudan in 2011.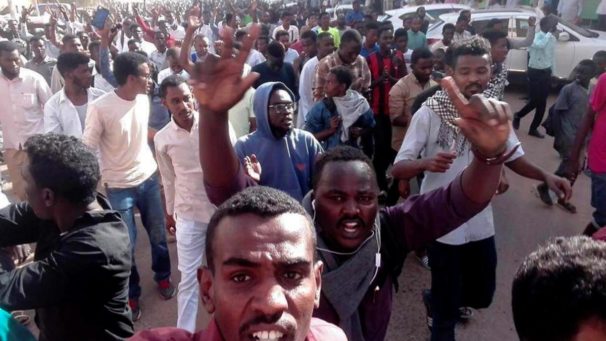 But what has been generating protests against the al-Bashir dictatorship has been a high level of inflation of food and fuel prices. Food prices had registered a 63 percent inflation level last summer, and in spite of government promises, had hit nearly 70 percent by year's end. High taxes and scarcity of cash are other complaints. So protests increased through much of 2018 and were harshly repressed by the government. And to economic demands, in recent years, have been added the demand that al-Bashir be driven from power.
Things really got going on December 19, when the government announced it was tripling the price of bread. This led to protests in the city of Atbara in the Northeast of the country, which then spread to El-Obeid in North Kurdufan state, then to the capital, Khartoum, the neighboring city of Omdurman, and beyond.
The government tried in vain to stop the protests by means of repression, including the use of live ammunition. At the beginning of the new year, the Sudanese Communist Party reported that at least forty protesters had been killed, and many more wounded or arrested. But the protests are continuing.
The breadth and unity of the protests, as well as their size, are growing exponentially.
A wide range of opposition groups have united behind the aim of removing al-Bashir from power. These include the Communist Party, the Umma Party of the man al-Bashir overthrew in 1989, Sadeq al Mahdi, and the 22-party National Front for Change. Eight parties in al-Bashir's ruling coalition have now defected to the opposition.
Professional people, including medical doctors, grouped in the Association of Sudanese Professionals, have also put themselves into the front lines of the protests.
After starting on December 19, the protests continued with major marches on December 24, 25, and 31. New protests have been announced for the coming week and beyond.
Elections, including for president, have been announced for 2020. Previously, al-Bashir had said that he would step down when his present term ends, but in August of last year, his own National Congress Party announced that he will be their candidate again in an election that is likely to be rigged, as usual. In stepping down, he would face a heightened probability that he would be arrested and sent to face trial in the International Criminal Court because of accusations of war crimes in Darfur.
So he and his henchmen are, so far, digging in their heels, but the protesters vow that they will not let up the pressure either.
The Sudanese Communist Party, several of whose leading members have been arrested in connection with the protests, is appealing for international support against the al-Bashir regime. The Secretariat of the Central Committee of the Communist Party sent out, on January 2, an appeal for support of the people's struggle in their country. The appeal states: "It is clear now that the struggle of our people has reached a very important stage. The regime is no longer able to govern. The people must advance to the point of dealing the final blow and overthrowing the corrupt dictatorial regime."
Friends of the Sudanese people are asked to lend their support. One thing that can be done is to send protest messages to the Sudanese Embassy in Washington, D.C., calling for an end to repression and anti-people economic measures, the release of political prisoners, and an end to the dictatorship.