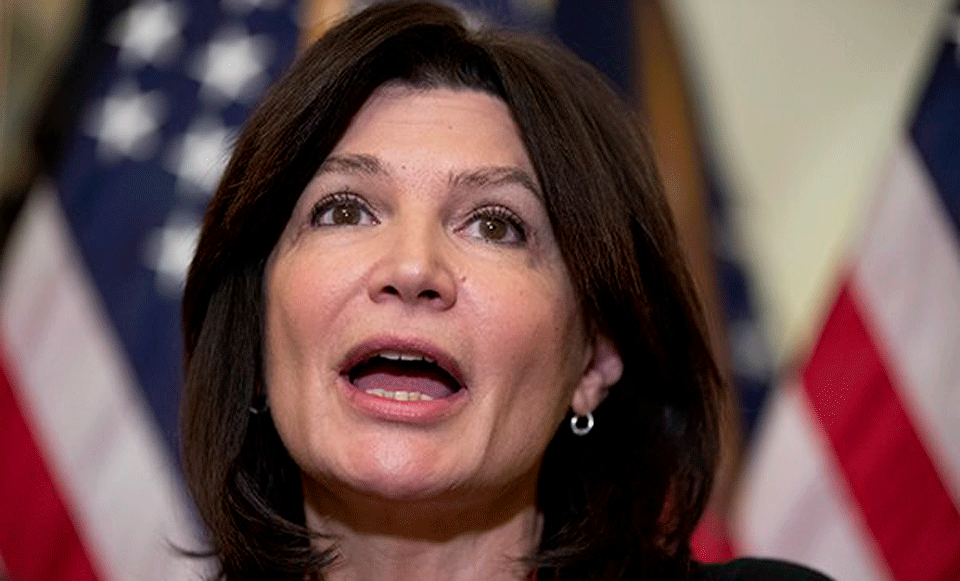 WASHINGTON—When the issue comes down to reopening the nation's schools as the coronavirus plague continues, GOP President Donald Trump says "yes," but leaders of teachers unions say "no"—or at any rate, not until you can truly protect the kids.
The uproar started with a Trump dog-and-pony show with his Education Secretary, Elizabeth "Betsy" DeVos, and other officials on July 7. They declared schools should reopen this fall. But they didn't recommend safety measures or say how cash-starved states and school districts should pay for doing so.
It escalated with Trump's belligerent tweeted demand on July 8 that public schools reopen regardless of how prepared or unprepared states and school districts are for handling crowded classrooms and the resulting chance of coronavirus community spread among the teachers and 60 million kids.
If the schools stay shut, Trump threatened, he would order DeVos's Education Department to cut off federal funds to school districts. Though that cash is only about 10% of overall school revenue, according to National Education Association figures, it's a much higher share for schools which serve poor kids, most of them children of color, through Title I dollars.
Trump's threat is empty, too, public education law experts said. Congress, not Trump, sets the rules for disbursing Title I dollars. That didn't stop him:
"In Germany, Denmark, Norway, Sweden and many other countries, SCHOOLS ARE OPEN WITH NO PROBLEMS. The Dems think it would be bad for them politically if U.S. schools open before the November Election, but is important for the children & families. May cut off funding if not open!"
His outburst prompted Lily Eskelsen-Garcia, the Salt Lake City primary school teacher who's president of NEA, to fire back as did Teachers (AFT) President Randi Weingarten. Alberto Carvalho, the Miami-Dade schools superintendent, responded with a return plan that promotes on-line learning. And a month ago, Cleveland School Superintendent Eric Gordon took Trump and DeVos to task, too.
Eskelsen-Garcia, who is coming to the end of her second three-year term leading the nation's largest union, saved her retort to Trump for a Cable News Network interview.
"This isn't a bar. We're talking about second graders," she told CNN's Alyson Camerata, referring to red-state governors who had let bars reopen—and crowds form—too soon. "I had 39 sixth graders one year in my class. I double-dog dare Donald Trump to sit in a class of 39 sixth graders and breathe that air without any preparation for how we're going to bring our kids back safely."
"You can see why we're supporting Joe Biden," the presumed Democratic presidential nominee, "over Donald Trump. Did you hear the word he didn't use? 'Safely.' 'Safely,'" Eskelsen-Garcia added.
The NEA leader said no one wants to see kids back in class more than teachers, except maybe their parents. She said that if schools reopen, they must meet health standards first.
NEA's standards for reopening include equipping school districts with masks and other personal protective equipment (PPE), deep-cleaning the schools with heavy government-approved disinfectant beforehand, separating kids by at least six feet of space, installing hand-washing systems and hand sanitizers everywhere and training teachers and staffers in handling both kids' physical ills but their emotional and mental health traumas from seeing family and friends fall sick and die.
Weingarten, a New York City civics teacher, pointedly noted Trump's event "didn't include anyone who actually works in a school."
"Reopening schools doesn't happen with an all-caps tweet. It happens with careful planning to meets our students' well-being and academic needs, methodical attention to preventing virus spread in schools, and sufficient federal resources to help us get there. Science and safety come first," she said.
"This administration has found handouts for any industry, corporation and CEO that needed it, but now our kids, communities and schools need a hand up. Schools can't reopen without more resources, more staff, more safety precautions and more space. Trump and DeVos may want to play it fast and loose with the lives of people who go to restaurants and hair salons, but we're not willing to play it fast and loose with the kids and teachers who go to schools."
Miami-Dade's Carvalho jumped into the fray when Florida's Education Commissioner, a Republican,  slavishly followed Trump, and demanded only in-classroom in-person education this fall.
"Part of the" school district's "reopening plan relies on increased social distancing, but we cannot guarantee six feet of distance," Carvalho told a virtual School Board meeting. Board members approved the plan, which also lets parents keep on-line learning going for their kids.
"Our plan includes the ability to quickly pivot to an online- or distance-learning model should conditions worsen significantly," Carvalho added. Florida coronavirus cases are skyrocketing, up over 100,000 total, with the biggest hike among teenagers and children. Miami-Dade is the biggest hotspot.
Even before Carvalho spoke up, Cleveland Superintendent Gordon slammed DeVos, a GOP big giver who hates teachers, unions, public schools and the fact that the majority of students are children of color. DeVos is trying to channel $150-$180 million of additional federal funds Congress gave her agency to white, private schools.
"Non-regulatory guidance issued by the U.S. Department of Education defies Congress and pushes precious resources" – the federal education aid money lawmakers approved in March—"into the hands of schools who are serving more wealthy students and families," Gordon told Congress on June 15.
"While I want to be careful not to presume that I know the Secretary's intent, the notion that my poor minority children will receive $2 million less in federal aid while simultaneously more wealthy largely white students will get more is simply appalling."