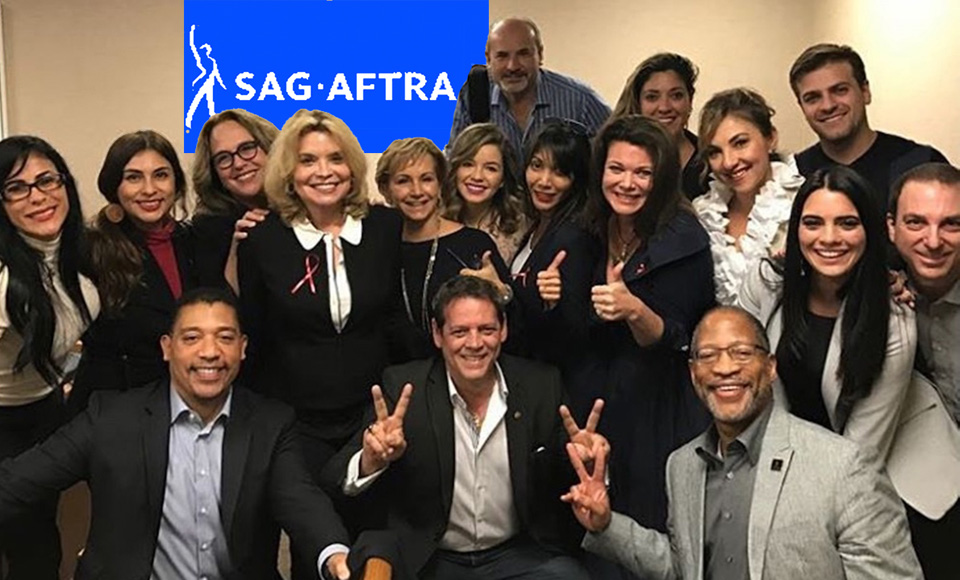 MIAMI — After more than a one-year intensive campaign, performers for Telemundo have voted to join the Screen Actors Guild-American Federation of Television and Radio Artists (SAG-AFTRA).
The secret ballot election began on February 7 and ended March 8, when performers' mail-in votes were counted at the Regional Office of the National Labor Relations Board in Tampa, Fla. The results were 91 to 21 to unionize.
It was the first time in 65 years that a group of performers at a major television network held a unionization election. They included actors, dancers, singers and stunt performers in telenovelas.
Telemundo is the largest employer of Spanish-language talent in the United States.
"Voting to join SAG-AFTRA … required tremendous courage," SAG-AFTRA National Executive Director David White said.
He and SAG/AFTRA President Gabrielle Carteris wrote in an online message to members that "there's no other way to put it: history was made today. This historic decision in favor of membership will impact Spanish-speaking actors working in the United States for years to come."
The message continued, "[The vote] strengthens SAG-AFTRA by uniting performers in the fast-growing, Spanish-language market. We are reminded that the need and desire for creative professionals to be protected in their workplace transcends language and that there is no substitute for active, engaged performers who are willing to unite and take a stand for themselves, their colleagues and their families."
The key issue to the performers was parity with similar, English-speaking employees working for the NBC-Universal Corporation. Performers in English-language NBC programs are unionized, with better benefits, pay and residuals than the Telemundo workers had been receiving. Also, the English language performers had better on-set safety protections.
"The vote is a momentous step toward ending the double standard that has existed for decades between Spanish-speaking performers at Telemundo and their English-speaking colleagues at NBC," a SAG-AFTRA news release stated.
"I am proud of my fellow actors for taking this bold step that puts us on a path toward equality in the entertainment industry," said performer Pablo Azar. "We are making history today, and we look forward to Telemundo's continued success as we work together toward changes and equality in the industry."
The Telemundo workers' organizing drive was supported by some of the nation's top Hollywood stars, including Alec Baldwin, Susan Sarandon, Julia Louis-Dreyfus, Rita Moreno, Scarlett Johansson and Edward James Olmos.
Olmos told the workers, "Unity of mind and spirit makes us all stronger. … Move with clarity of purpose and stay strong.
"Sí se puede."
SAG-AFTRA will now begin preparation for negotiations on behalf of its new bargaining unit.