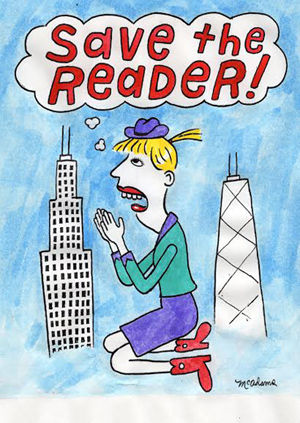 ILCA, Honorable Mention, Best News Story
CHICAGO – In our nation's mid-to-large size cities, in coffee shops and on street corners in the hipper parts of town, you can typically find what are known as "alt-weeklies." Focused on younger audiences, papers such as the Boston Phoenix or the San Francisco Bay Guardian had become essential tomes of culture and cutting-edge local reporting before smashing up against the harsh reality of a seemingly "post-print" media landscape.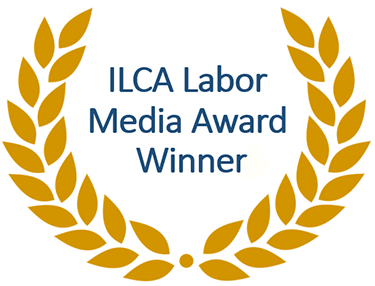 With alt-weeklies shutting down across the country, and even seemingly healthy operations like New York's Village Voice laying off writers, staff members at the Chicago Reader have taken it upon themselves to secure their futures – through their union.
In late 2014, the conversation about how to do it began in earnest.
"The actual election took place in the early part of 2015, it was unanimous," said Ben Joravsky, a staff writer working for the Reader full time since 1990. The rarity of unanimous union elections nowadays was not lost on him. The unity expressed in the certification vote served to put him and his coworkers on a good footing for negotiation.
"It took a while to assemble ourselves, to get a proposal together to meet with management," he said, "Negotiations began in fall of 2015. The first one takes a long time."
Nearly a year later, the 18 members of the bargaining unit have secured some progress on non-economic issues.
"We've agreed on funeral leave, language that assures the company will represent the employees in libel action and similar legal disputes," said David Roeder, consultant for the Chicago News Guild, which is helping to form the bargaining unit, "but the company has not said it would offer one dollar in wages or benefits.
"We're getting down to the nitty gritty."
Among the other issues facing staff members is the ongoing lack of investment in key aspects of a print publication's operation.
"Aside from the many who haven't received a raise in years, there have been no replacements for some of the essential advertisement sales staff who have left," said Roeder.
For Joravsky and his co-workers, it's about maintaining the important work of an institution that has been around for over 40 years.
"What we've done so far is let people know that we are concerned about the future of the Reader. There have been cuts, but we want a commitment from management and we're looking for a sign of this commitment through this collective bargaining contract," he said.
Anatomy of a media megacorporation
The Chicago Reader is part of a media conglomeration called Wrapports, LLC that also owns the Chicago Sun-Times. Michael Ferro Jr., a tech-sector venture capitalist, was the chairman at Wrapports from 2011 to early 2016.
Ferro transferred his interest in Wrapports to the California Community Foundation and shortly thereafter became the largest shareholder and non-executive chairman of Tribune Publishing, which owns the Chicago Tribune. The Chicago Tribune and the Chicago Sun-Times are the first- and second-largest daily newspapers in Illinois, by circulation.
"[The foundation] is set up for the greater good of Southern California. It has no interest in Chicago," said Roeder.
"We're not sure if his specter is gone from the Sun-Times, there is a possibility he is still exercising some behind-the-scenes control and we would like to know for sure if that's the case or not," Roeder told People's World.
Ferro is no stranger to Federal Antitrust laws. In March, the U.S. Justice Department sued Tribune Publishing to stop it from acquiring two Southern California newspapers.
In a statement on the matter, Assistant Attorney General Bill Baer stated, "If this acquisition is allowed to proceed, newspaper competition will be eliminated and readers and advertisers in Orange and Riverside Counties will suffer," adding, "The Antitrust Division is committed to ensuring that competition in this important industry is protected."
Undaunted, Reader staff prepares for "high gear" negotiations
"At the risk of sounding hopelessly naïve, I'm retaining my confidence and belief that management will agree to an agreement," said Joravsky. "There are some very skilled negotiators on the other side of table, but I believe they're doing this in good faith." He compared watching the negotiation process to watching two skilled boxers duking it out, or two football greats going one-to-one.
Wrapports, through CEO Tim Knight, offered a statement saying, in part, "We appreciate that staff exercised their right to vote and acknowledge the decision."
"We're getting down to salaries and benefits and that's going to be a tougher slog," said Roeder, "We want them to show us they're ready to stay and compete in this business, to have a plan to invest and keep it vital. Invest in the place or sell it to someone who will."
For more information on how to support the staff of the Chicago Reader during their negotiations, sign the petition here and follow their Facebook here.
Graphic from the Save the Chicago Reader campaign by cartoonist Heather McAdams.