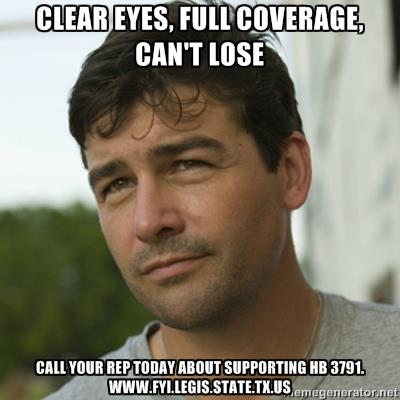 AUSTIN, Texas – "Governor Perry – listen up, Medicaid matters, no more cuts!" echoed through the streets here at a recent demonstration.
More than 2,000 people came out to the Texas state capital to show their support for a Medicaid expansion under the Affordable Care Act. The expansion would greatly increase the number of Texans eligible for benefits.
One in six state resident relies on Medicaid. Texas has the highest number of uninsured residents in the nation, at a staggering 6.5 million, according to Rick Ungar of Forbes.com. There are more than 100,000 people on a waiting list to receive health care.
Ironically, many Texas health care workers don't have health insurance coverage, one health care worker informed this reporter after the march.
"Our income isn't high enough to afford insurance but we make just enough money to be disqualified from eligibility for Medicaid benefits," she said.
As drivers honked and shouted "Thank you!" out of their vehicles, representatives from over 100 Texas organizations displayed signs urging lawmakers to hear them out and take them into consideration when deciding the outcome of Medicaid's future: "Patients Over Politics," "End the Waiting List!", "Preemies Love Medicaid!", "My Family's Medicaid Matters," "Community Attendants = Independence," and "Children Matter."
Medicaid is a federally funded program for low-income individuals regardless of age. Qualification is determined by yearly income. Most or all of the cost of service is covered under the program. Medicaid is also funded through state and local tax money.
The march through downtown Austin and up Congress Avenue, organized by My Medicaid Matters Outreach and Education Campaign-Texas, allied with 150 concerned organizations, ended at a rally at the state Capitol.
According to Bob Kafka, of Adapt Texas, the action demonstrated the importance of Medicaid for millions of people living in the state. Participants aimed to send two huge messages to lawmakers, he said: First, current Medicaid programs desperately need additional funding, and second, future programs need expansion in order to offer more opportunities to individuals who don't make the cut to be eligible for Medicaid but still can't afford private healthcare.
The Rev. Gerald Britt, of City Square Dallas, spoke passionately saying, " We want to let our legislatures know we will not stand for our state to be the last in compassion! It's our money, We want it spent on our children, on our parents, and on our community.
The day's events were encouraging and hopeful, said Kafka. "Now we will hold our breath to see if our voices were heard. "
Photo: Meme of Kyle Chandler as Coach Eric Taylor from Friday Night Lights urges the expansion of health coverage in Texas (via Kids Well Texas/Facebook)