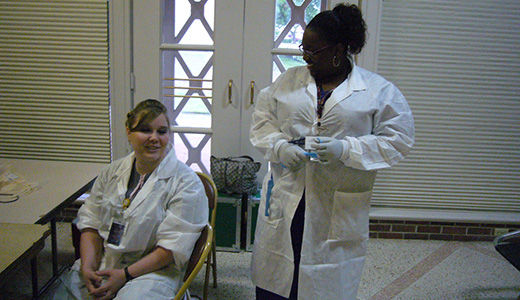 HOUSTON – More than 1,900 registered nurses at five Texas hospitals have voted to join the National Nurses Organizing Committee-Texas (NNOC-Texas). The NNOC is an affiliate of the 155,000-member National Nurses United (NNU).

The election wins by the nurses took place during the past two weeks, with the latest victory coming at the Valley Regional Medical Center in Brownsville. They join the registered nurses in Texas who chose to exercise their rights as US workers at work at four other Hospital Corporation of America (HCA) hospitals: Corpus Christi Medical Center in Corpus Christi, Del Sol Medical Center and Las Palmas Medical Center in El Paso, Rio Grande Regional Hospital in McAllen.

Only one private hospital in Texas has been previously unionized, Cypress Fairbanks in Houston, also a NNOC-Texas/NNU facility.

A study prepared for the 79th Session of the Texas Legislature found that in 2010, Texas will have a demand for 180,000 RNs. But Texas will have a supply of only 150,000 RNs. So, Texas in 2010 will be short about 30,000 RNs.
Also significant is a study conducted by the US Bureau of Labor Statistics which found Texas has only 676 RNs per 100,000 people while the USA average is 836 RNs per 100,000 people. Texas is about about 160 RNs short per 100,000.

The relation between supply and demand for RNs in Texas favors the nurses and thus helps the NNOC labor organizing drive. In Texas, the demand for RNs exceeds the supply of RNs in 2010. So, the RNs in Texas are smart to make their organizing move now, and the NNOC-Texas is also smart to jump in at this time.
Photo: http://creativecommons.org/licenses/by/2.0/deed.en These nurses are working on a Sunday to collect blood during a drive at St. Matthew's Episcopal Cathedral, Dallas, Texas.