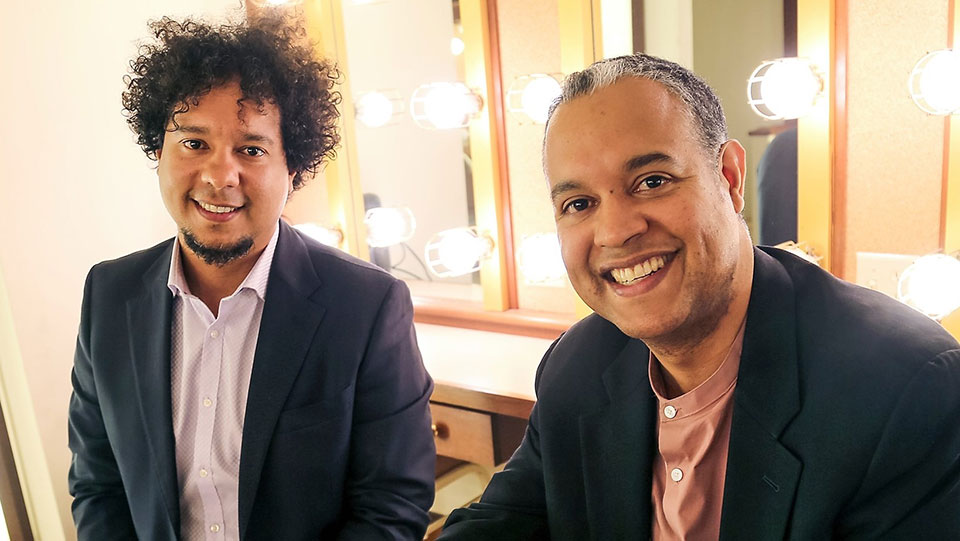 It's been a strange and difficult year for film festivals, let alone for everything else! The excitement of gathering together to celebrate the awe and wonder of cinema along with the directors, actors, and crew—is not happening this year. But there is at least one benefit to the COVID quarantine: You can now attend many great world festivals and for much less the cost. Online.
The largest documentary film festival in the country, DOC NYC, is quickly becoming the most prestigious presenter of world-class features and shorts. It ran in November and every title was available to anyone with access to a computer, something that would have been quite rare in normal times.
Many of those docs screened at the festival are now available online at one of the growing multitude of movie streaming channels. It's not much different than watching the actual festival online, but now you have the added luxury of relaxing in your favorite space and watching some stimulating works of art at your convenience. Here's a brief thumbnail summary of just some of the more outstanding documentaries that I was able to preview at DOC NYC this year. There are many more and you can check them out at: docnyc.net.
Israel/Palestine
One of the main hotspots in the world is covered in several new documentaries:
Mayor, winner of many awards, is an eye-opener, for those unacquainted with the nitty-gritty realities of Palestinian life. The Christian mayor of Nazareth goes through his almost impossible daily routine, dodging bullets, trying to serve all the people, while overcoming the constant challenges of living under occupation. An inspirational experience!
The Viewing Booth from filmmaker Ra'anan Alexandrowicz (The Law in These Parts) is a minimalist study of a young Jewish woman whose belief system is challenged by watching videos that contradict her beliefs. An engrossing study that says much more than the minimal actions.
The Human Factor. Clinton, Rabin, and Arafat meet at the Camp David Summit to try to bring peace to the Middle East. We all know it didn't work, and although this is told from the U.S. negotiator's side, it's still fascinating to see the power of dealing at the human level. A rare analysis with privileged access.
Kings of Capitol Hill covers the 60 years of ups and downs of the pro-Israel lobby, AIPAC. Shockingly revealing! Watch for it soon to be released online
Til Kingdom Comes, an investigation into the unholy political alliance between American evangelicals and Israel's right wing, and its influence on the Trump administration's foreign policy. Along with the previous doc, it will probably blow your mind!
The Oil War. Not necessarily an anti-capitalist, iconoclastic historian and military analyst Andrew Bacevich delivers an anti-colonial critique of U.S. foreign policy in the Middle East, which he sees as one long Oil War.
World cinema
76 Days. From China comes this urgent cinematic essay of the earliest days of COVID in Wuhan, displaying the courage and commitment of healthcare workers and the havoc created among the shocked public and broken families. Almost painful to watch, but a testament to the Chinese people. Remarkable and moving!
Landfall is a penetrating coverage of the aftermath of Hurricane Maria in Puerto Rico, and the failure of the U.S. government to do the right thing. Reminiscent of Katrina in New Orleans, a tragedy poetically delivered on film.
Summerwar—a disturbing story of innocent young Ukrainians being indoctrinated into right-wing nationalist militias. A probing but unsettling exposé.
Los Hermanos/The Brothers is a heartwarming tale of two musical Cuban brothers, divided in youth, reuniting years later in a musical collaboration. Overcoming the forced separation many Cubans suffer, this is a delightful tour of Cuba—and the heart. A must-see political and musical experience!
The Last Out is another story from Cuba, this one about baseballers who train for and dream of playing in the Major Leagues, only to realize it's almost impossible. What happens next is what makes this doc profound and revelatory. The grass is not always greener….
Songs of Repression is a revealing study of fascism in Chile's Colonia Dignidad, a colony formerly led by a cruel cult leader from Nazi Germany. The subject was also covered in the powerful drama Colonia (2016) starring Emma Watson and Daniel Bruhl. An unbelievable story!
Miracle Fishing. American journalist Tom Hargrove was abducted in 1994 by Colombian left-wing guerrillas, and his brother captured the entire family tragedy with his camcorder. The long ordeal is professionally edited to a fine pitch, creating suspense and political education along the way. A one-of-a-kind home movie!
African Americana
40 Years a Prisoner, previously reviewed in these pages, the doc remains one of the most revealing examinations of the struggles for justice in the Black community. Two jailed Philadelphia MOVE members are released after 40 years incarceration, and their son makes a compelling movie about how the struggle continues. Totally engaging!
MLK/FBI relates what most of us knew about the FBI's surveillance of MLK, and then some. Put into a rewarding neat package!
A Crime on the Bayou is another powerful story of injustice in the South. Louisiana in 1966, a Black man is arrested unjustly, and his young Jewish appointed attorney, Richard Sobol, is his only hope. The bond lasts for a lifetime, and the film is a towering statement of compassion and the law.
Truth To Power: Barbara Lee Speaks for Me. Owning the sole vote against the Patriot Act, Congresswoman Lee is at first targeted by nationalists, but courageously develops support from her community and goes on to be the rare beloved politician she is. A movie for those who have little faith in politicians.
9/11 Kids. We all remember that awkward moment when the president is told about 9/11 while sitting in a classroom filled with young Black children. This doc tells the poignant "other side of the story," following the lives of each child in that room. A powerful and beautiful reaffirmation of life.
Since I Been Down (Fight the Power). A young Black man serving life without parole as a result of the "three-strikes law" survives mental incarceration by organizing, educating, and helping fellow inmates. Although fully redeemed, society is not ready for him to return. Both a deeply heartbreaking and heartwarming story.
Activism
I Am Greta. The world's most famous young activist takes a trip across the Atlantic to speak at the UN—on a sailboat! The informative documentary explains the climate activist's early life and reveals much unknown about it. Worth the hero-worshipping!
Medicine Man: The Stan Brock Story. You might know the British naturist from Wild Kingdom. He went on to establish one of the most effective groups of humanitarian activism by creating Remote Area Medical (RAM) that offers free healthcare to many uninsured Americans and others around the world. A rare, selfless human being, this tribute to Stan Brock doc is inspiring and well-earned!
9 To 5: Story of a Movement. Directed by Oscar winners Julia Reichert and Steven Bognar (Union Maids, Seeing Red, American Factory), this is a study of the 1970s activism by female office workers. You can't stop singing the Dolly Parton hit song. Hardcore activism!
Dope Is Death tells the immensely informative story of the Black Panthers' and Young Lords' work to fight drugs, build detox clinics and promote acupuncture in the South Bronx in the '70s, and the ensuing political battles. A story rarely told or known about. Revolutionary history!
The Big Scary "S" Word is a rare film debating the merits of socialism and the failings of capitalism. Definitely worth supporting—but how long do we have to wait for "The Big Scary "C" Word?"
Television Event. Some of us are old enough to remember the panic created by the 1983 anti-nuclear made-for-TV film, The Day After, which dramatically displayed the horrors of nuclear war. Peter Watkins had done it earlier with the groundbreaking The War Game (1995), and then there were Testament (1983) and Threads (1984). But, in addition, this informative doc shows the challenges the movie went through to get produced. Actually, it's a fun nail-biting adventure of the perils of filmmaking.
The Place That Makes Us. Like many formerly booming towns, Youngstown, Ohio, is now the epitome of American post-industrial decline. A new generation is building homes and community. Hopeful and uplifting.
For the Love of Rutland. There's no scarcity of tragic stories of formerly thriving cities, and here's another example from Vermont, where drugs, poverty, and a diminishing population lay ruins to the American Dream. The film focuses on a xenophobic community that has to learn to accept refugees if they want to survive.
Shorts
The Shorts Program itself offered a wide array of 62 titles. A few of the standouts include:
Hunger Ward (40 min) shows the devastating humanitarian crisis affecting Yemen and its people. This film follows dedicated doctors and nurses who treat malnourished children back to health, a seemingly hopeless cause with bombs dropping daily. One doctor says, "If they don't die from starvation, they're taken by war." An amazing statement of humanity, the short puts a face on the world's worst humanitarian crisis.
Quiet No More: The Struggle of Rev. Sharon Risher (26 min). The Reverend tries to wrap herself around the idea of forgiveness for the deaths of her mother and two cousins, victims of a terrorist attack on a Southern Black church. The path to healing is deeply and emotionally examined.
The Water Walkers (13 min). Anishinaabe water activist Autumn Peltier travels to speak at the UN among the likes of Greta Thunberg and other climate activists, trying to correct the failings of their previous generations.
Ashes to Ashes (25 min). Incredible leather artist Winfred Rembert, a survivor of an attempted lynching in 1967, creates the most amazing works of art memorializing the forgotten 4,000 African Americans lynched during the Jim Crow era. This unforgettable artful short is a moving tribute to a unique artist and a remembrance of our tragic history. "I'm not big enough to change this world. But I can put a dent in it!"
And all that jazz
And just to complete this suggested list of titles to research and watch, I couldn't leave out two outstanding jazz docs that brought great understanding to a couple of famed jazzers.
Ronnie's tells the relatively unknown story of the owner of one of the world's most famous jazz clubs, Ronnie Scott's. All the giants of jazz loved to perform there and appreciated Ronnie's support of the music. He played the saxophone and lived for his jazz and his famous London nightclub. The film reveals many intimate details about this legendary figure, including his bouts with severe depression. A very moving and loving portrait of a hero in the jazz world.
Universe tells the tale of gifted trumpeter Wallace Roney's final project, recording a difficult orchestral composition by jazz great Wayne Shorter. Roney's talents are so awesome, that he became Miles Davis's only official protégé. His commitment to perfection led to difficult rehearsals, but his personal life, revealed slowly through the film, helped to draw the audience toward understanding his passion for the art. As a child who struggled in poverty, and surrounded by drugs, music was his salvation.
Your humble writer, in his real life as a jazz pianist in Detroit, had the awesome opportunity to perform last September at the Detroit Jazz Festival with Roney in a live performance (along with the film) of Stanley Clarke's score to Boys in the Hood. It was one of his last performances: He became an early victim of COVID-19, and the world lost another great trumpeter.