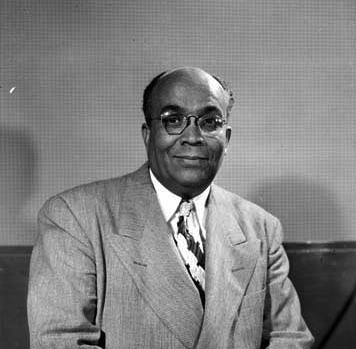 Editors' note: Join John Dick, recipient of the National Association of Letter Carriers' humanitarian of the year award, and Roscoe Woods, president of Local 480-481 of the American Postal Workers Union for an online conversation/Q&A session on the fight to save the U.S. post office, Tuesday, May 20, 8 p.m., here.
The iconic image stares at me every day from under the plastic glass of my workspace. Black and white, stark and strangely menacing, the photogenic subjects strike the viewer's eyes with a hypnotic effect. A tall blonde with golden Nordic braids stands to one side of a pair of men with their backs turned to the camera. Between the men stands a diminutive brunette with a bag of peanuts in one hand and a locked chastity belt surrounding her pelvis. But these women are not the focus of this framed shot. It is the words sewn into the backs of the Levi vests these men are baring to the camera: OUTLAWS. This snapshot of 1968 biker Americana is not resting under my glass because of its undeniable, intrinsic coolness factor. One of the dudes, the ruffian front and center adorned with chains and long hair, is Moses. He was my father.
I show this photo off at work a lot. I like to see the reactions of folks to the grimy reality of biker life in the 1960s.
James saw it one day and it started a chain of events that neither one of us could imagine. Kinda like "six degrees of separation," but maybe more like just two. I have seen the T-shirts that say, "Life is good." I say "Life is weird, and weird is good." Let me tell you about James.
First time I see James at work he is leaning on a broom. Leaning on that broom and holding court. You know, telling a long story. One of the first things I remember him saying to me was, "Don't let this broom I got in my hand fool you. It's only a prop." Another was, "My name is James. Don't call me Jim, or Jimmy, and definitely don't call me Jimbo. Last guy that called me Jimbo got socked." I always called him James, and we developed quite a repertoire. Funny thing was, I thought he was white. Only slightly darker than me, I figured he was Italian or maybe Mediterranean. One day I see him with a "Million Man March" shirt on. Too embarrassed to ask him myself, I ask a fellow black coworker about James and that shirt. "He's a brother, man." I must have looked dumfounded. "You know African American, if that makes you feel better." I just spoke with James today and we still laugh about that moment of ascertainment.
So this one day James points at the picture and says to me, "You know, I grew up in Highland Park. Some of these biker dudes used to hang around the neighborhood. One guy had a house on the corner of Chandler and Brush. He was a real badass and kind of ran the neighborhood. We were just a bunch of snot-nosed kids but we hung out at the store across the street and watched all the action." I point to the photo under the glass. My finger taps my father's back. "You were watching my Pops." Our small worlds collided while our jaws dropped.
One day at work I called my father, and James had a chance to speak with him about the old days. That was pretty cool for both of them. As James and I talked, over the next few months, he caught on about my politics and my interest in the history of labor unionism, the civil rights struggles, and how the two were intertwined. He began to tell me about this relative of his, his grandfather, who was famous in the Detroit civil rights movement and labor history. "He was right in the middle of it, I am telling you, Dr. King used to come into town and stay at his house. My grandfather was Reverend Charles A. Hill." Just as when James was a young man staring in wonder at the biker action at the corner of Chandler and Brush, I, as an adult, have pondered in amazement at the great deeds of Reverend Hill.
The Rev. Charles A. Hill was born in Detroit in 1893 to Mary Hill, a German American woman, and Edward Hill, an African-American dentist. This multi-racial birth was not accepted well in the times of the 1890s and created difficulties for the family. Charles spent some years of his childhood in an orphanage but eventually graduated from three colleges. He became an ordained minister and took over as pastor of Hartford Avenue Baptist Church in 1920. The church had 35 members at that time. By 1945, the church grew to well over 1,000 members and became one of the largest African American churches in Detroit.
Hill was a man of enormous conviction. His leadership was a blending of political, personal, and pastoral. Rev. Hill was enormously pro-labor and he made his opinions heard loud and clear. During the United Auto Workers' Ford organizing campaign in the late 1930s and very early 1940s, Hill made his church available for union meetings. "If they met in a union hall," Hill explained, "then some of the spies from Ford would take down their automobile license numbers and they lost their jobs. By holding the meeting in a church, it would be difficult for them to prove that we were discussing union matters." UAW Local 600 was actually organized at the church.
Rev. Hill's active roles in promoting union organizing led him to be a leader in the civil rights struggles of the times as well. He preached evangelical liberalism: the belief that the liberation of the black worker was tied to the unionism movement. From the pulpit his message was a radical one for the times; he tied unionism to the Christian belief. He opened his church to such nonconformists as W.E.B. Dubois, and at a time when no one else had the courage to do so, he allowed Paul Robeson to sing in the church. He was the first African American to run for Detroit City Council. He was active in marches and demonstrations to increase public housing and job opportunities for the African American community of Detroit. In 1942 he was elected president of the Detroit chapter of the NAACP.
At times, he paid a price for his convictions. The Detroit "Red Squad," a part of the Criminal Intelligence Bureau, spied on him and kept a series of secret files on him. J. Edgar Hoover's FBI hounded him and many of the activists in the church. James, Hill's grandson, tells the story of the last house that Rev. Hill lived in on West Grand Boulevard. The FBI would come by the house when there were guests and take license plate numbers of the cars. If you worked for the city, county, or state government it was a certainty that you would lose your job. Rev. Hill was subpoenaed before the House Committee on Un-American Activities because of his advocacies.
Despite all the public and personal attacks on his character, Hill and his wife, Georgia, were very highly regarded among family, friends, and community. The Hills, married in 1919, raised eight children together. One, James Wesley Hill, is my friend's father. Rev. Hill continued to be the pastor of Hartford Avenue (now Hartford Memorial) Baptist Church until his retirement in 1968. Rev. Charles A. Hill passed away in 1970.
(To learn more about Rev. Hill's involvement in the labor movement, read Faith in the City: Preaching Radical Social Change in Detroit, by Professor Angela D. Dillard, director of the Residential College at the University of Michigan. The book also focuses on two other ministers active in the movement: Rev. Lewis Bradford, who opened a shelter for the homeless in downtown Detroit, and Rev. Claude Williams, who worked with union members to bring the message of social and economic justice into the factories.)
Thank you, James for sharing the stories of your grandfather with me. He is an inspiration for us to keep on loving those around us and to keep fighting for social justice.
Your heart is a muscle the size of your fist – keep loving, keep fighting.
Photo: The Rev. Charles A. Hill. Detroit African American History Project/Walter Reuther Library, Wayne State University