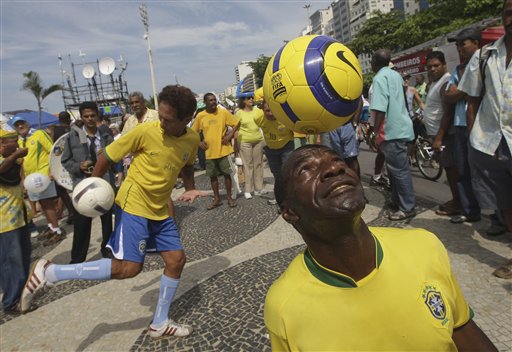 Chicago didn't get the 2016 Olympics. Rio de Janeiro, Brazil, did. All Americans should offer their congratulations. It's the first time a South American country will host the games. Brazil is a sports and economic powerhouse. A global sporting event like the Olympics has to represent the whole world. Europe has hosted the summer games 15 times since 1896, North America six times, with the United States hosting four of those, Asia three times, and Australia twice. Africa has not yet hosted the games.
Some disappointed Americans, especially in Chicago, sounded like sore losers instead of taking the vote with grace. Some supporters of President Obama, who is under attack by the extreme right, suggested that if you didn't support the Olympics in Chicago you were unpatriotic.
Frankly, half of Chicago didn't support the games in their city. And it had nothing to do with the president, the first lady or Oprah, all of whom tried their best to bring the games to their hometown.
No, it had to do with corruption and pro-corporate profiteering policies emanating from City Hall. With a budget in shambles, many Chicagoans didn't believe that they would share in the stimulus that the Olympics are supposed to bring. Chicagoans thought they'd be left holding the debt while corporate cronies and real estate developers got paid handsomely. Buy an Olympic Village condo, anyone?
Republicans and other extreme anti-Obama forces make themselves look ridiculous trumpeting the International Olympic Committee vote as the world rejecting President Obama. The IOC has recognized South America, and in particular Brazil, as a global player. Country after country in South America has thrown off the shackles of economic servitude and turned to democratically elected left-center and even socialist governments. Brazil is one such country. Brazil's Sports Minister, Orlando Silva, said, "Brazil has trained long and hard" to host the games. "That training includes rallying our executive, federal, state and municipal levels of government around the central goals of achieving responsible, socially equitable and environmentally sustainable development."
Chicago's Mayor Daley, on the other hand, led an organizing committee that did not involve the public and had no such goals or planning.
Passing the torch to Brazil was the right thing to do. Congratulations.