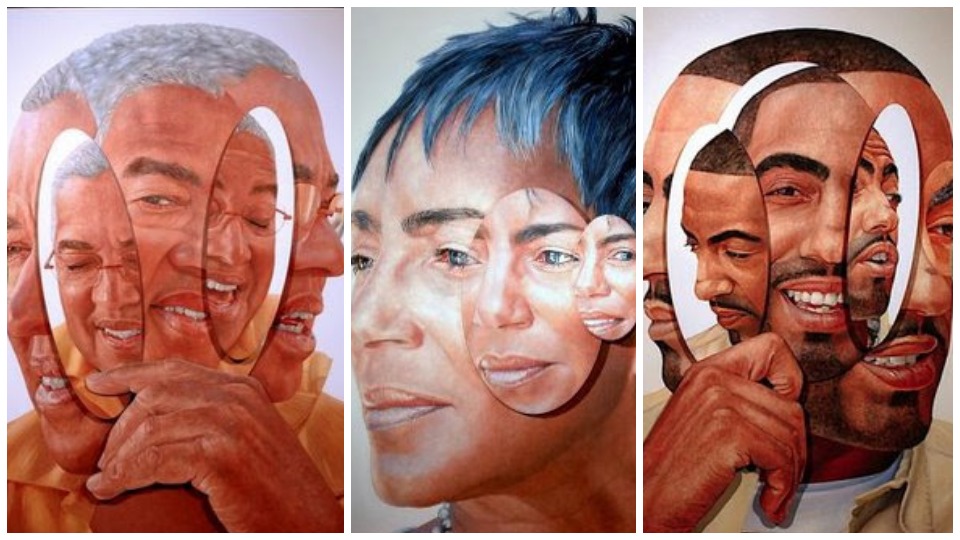 MALIBU, Calif.—If you are anywhere near Los Angeles, or plan to be from now until March 27, you will find a couple of hours no better spent than with a visit to Pepperdine University's Frederick R. Weisman Museum of Art.
Currently on exhibition, all through Black History Month and beyond, is "The Cultivators: Highlights from the Kinsey African American Art and History Collection," featuring masterful works of art, photographs, rare books, letters and manuscripts that chronicle the achievements and contributions of African Americans over the last five centuries. A true amalgamation of art and history, "The Cultivators" surveys the lives, accomplishments, and artistry of African Americans from the 16th century through the years of slavery and emancipation, to the Civil Rights Movement and up to the present day.
Organized by the Bernard and Shirley Kinsey Foundation for Arts & Education and KBK Enterprises, Incorporated, and curated by Khalil Kinsey and Larry Earl, the exhibition includes some of the collection's signature objects, which have traveled the globe to more than 30 venues over the last 15 years, along with several works that have never before been shown publicly. Such objects include bills of sale and legal papers documenting African slavery in both the U.S. and Mexico during the 18th century, hand-colored tintypes from the Civil War era, art and literature from the Harlem Renaissance, and items spotlighting key moments in the Civil Rights Movement.
It's as if half a millennium of a multifaceted people's culture is spread out before you in what are, after all, only three modest-sized rooms. And not crammed in to the point of distraction, either, but lovingly displayed with enough airspace surrounding each object so that viewers can breathe in their own historical and emotional connections to it. While embracing centuries of lived human experience, the exhibition meticulously observes the highest standards of curatorial expertise.
In a myriad of ways, the collection reflects deeply on the couple, Bernard and Shirley Kinsey, who amassed it. It has become their life's quest and mission. They met at Florida A&M University while participating in the Civil Rights Movement. They married in 1967 and shortly moved to Los Angeles with their fresh undergraduate degrees, $26.00 between them, a job offer for Bernard with the Humble Oil Company, and no car. They agreed to save Shirley's salary as a Compton schoolteacher and live off Bernard's as they raised their son Khalil. Both later earned graduate degrees from Pepperdine University. Today Khalil serves as general manager and chief curator of the Kinsey Collection and Foundation. The stewardship appears to be in good hands.
Many of the great family and royal art and archival collections around the world eventually wind up in either private or civic museums, universities and institutions. What will eventually become of the Kinsey Collection, which must be a huge expense to maintain privately, is not, so far as I know, public knowledge, but surely plans are being made.
As the collection started taking shape, Bernard focused his energy on the history of African American people, while Shirley concentrated on living artists, supporting their work, broadening the possibilities to extend their reach. What we see at the Weisman is but a fraction of the collection. The complete corpus is far more extensive, and for them it is "home, a place to rest and to grow, to be inspired and rejuvenated. All they ask as cultivators of this treasure is that the viewer sees it the same way."
One place to begin might be with Ulysses Bradshaw "U.B." Kinsey (1914-2005), Bernard's father, who was involved in a legal case that over time established a foundational principle for what became the famous 1954 Oliver Brown, et al. v. Board of Education of Topeka, et al., familiarly known as Brown v. Board of Education, the landmark decision that overturned "separate-but-equal" accommodations by race since 1896. One case involving the elder Kinsey occurred in 1941, when he was a member of the Palm Beach County Teachers Association in Florida, which successfully sued the local board of education for equal pay. That suit was argued by Thurgood Marshall who, with his colleagues, would later go on to win the Supreme Court's unanimous approval for the desegregation of public schools through Brown. Marshall joined the Supreme Court himself as that body's first African-American jurist, appointed by Pres. Lyndon B. Johnson.
When "U.B." Kinsey retired after a long career as teacher and school principal, the Palm Beach County Commission designated the week of September 16-22, 1989, as "Ulysses B. Kinsey Week." Soon after, Palmview Elementary, where he served, became U.B. Kinsey Elementary School.
Among the most vital components of the exhibition are the didactic panels that describe the different eras under consideration—"The Birth of an Aesthetic" about the Harlem Renaissance, for example, or the Civil Rights Era, or "Civil War and Reconstruction," and of course the long epoch of enslavement. These are concise and informative, enough to provide the context for understanding the works on view, especially for younger audiences to whom the Civil Rights Era might just as well be Ancient History.
Here is one example, concerning Phillis Wheatley (ca. 1753-1784), who, though short-lived, carved out a permanent place for herself in American letters with her Poems on Various Subjects, Religious and Moral, published in 1773. "Born in Gambia around 1753, Phillis Wheatley was sold into slavery and transported to the New World on the slave ship Phillis, after which she was named. In Boston, she was purchased by John Wheatley, a merchant. Wheatley educated Phillis and she excelled under their tutelage. She mastered Latin and Greek and began writing poetry when she was 13 years old. Her poems were well received in Boston and London, and she was encouraged by the Countess of Huntingdon to publish her work. Many doubted Wheatley's abilities, however, and she had to endure inspection by Boston notables, including John Hancock. In 1773, she finally received her due as a poet, earning recognition from George Washington and Benjamin Franklin. Wheatley, the first published African American woman poet, is regarded as a founding figure of Black literature. Her book of poetry was only the second such volume to be published by an American woman."
As we see before us today, with right-wing fanatics storming Board of Education meetings across the country to protest "Critical Race Theory," many Americans refuse to discuss the American experience of slavery, not to mention its enduring legacy. In the Kinseys' philosophy, "the only way forward is to accept, understand, commemorate, and celebrate the past…. It is not the inhumanity that propels them to discover and preserve these vestiges of slavery, but the fact that African Americans endured and thrived, creating works of genius and cultural legacies that would sustain African American communities and America for centuries.
"The Kinseys are drawn to these ambiguities and collect such provocative ephemera as evidence that things are never absolute. This, they believe, is the start of a dialogue that enriches their journey while grounding them in a history that can be shared and experienced by all who embrace an ideology of wisdom through discovery."
Here is another example: "Blacks were banned from military combat until late 1862, despite pleas and petitions demanding they be included in the war effort. Once the ban was lifted, after the Emancipation Proclamation was issued, Black leaders, including Frederick Douglass, encouraged Blacks to join the fight for full citizenship. The Bureau of Colored Troops was formed to recruit and register Black volunteers for the Union Army. Approximately 180,000 Black men served as Union soldiers during the Civil War. This is one of the first recruiting posters used to promote Black service."
In 1867, when Harper's Weekly published a front-page image of the first vote cast by an African American, the editors wrote: "The good sense and discretion, and above all the modesty, which the freedmen have displayed in the exercise, for the first time, of the great privilege which has been bestowed upon them, and the vast power which accompanies the privilege, have been most noticeable…. The freedmen are represented marching to the ballot-box to deposit their first vote, not with expressions of exultation or of defiance…but looking serious and solemn and determined." In the background, the white poll watcher takes in the scene, perhaps contemplating what the American future holds with this expansion of the franchise. He likely could not even wildly imagine the 2020 election of a Black preacher from Georgia to the U.S. Senate!
Much historical ground is cultivated in this small exhibition that yet seems so comprehensive. Modern sensibilities have been shaped by the stirrings of Black consciousness in the early 20th century that we subsume under the rubric of "Harlem Renaissance." In fact, this was a movement that was underway in many other places as well, at the historically Black colleges, and in urban centers throughout the country. "Artists, writers, poets, actors, musicians, and scholars came together to immerse themselves in a new discourse on identity and birthed, in the process, a Black renaissance. The Harlem Renaissance centered on the idea that Black artists should not have to follow the canon of white Western art, literature, and music, but could establish their own aesthetic, interpreting the world around them in a uniquely African American way."
Aaron Douglas (1899-1979), Emperor Jones, 1926, woodcut. | Eric Gordon / People's World
One of these emerging artists was Aaron Douglas, who responded to the power and originality of Eugene O'Neill's 1920 play The Emperor Jones starring the gifted Black actor Charles S. Gilpin, a role Paul Robeson would reprise both on stage and in 1933 on film. Critics have seen in this play an implied critique of the U.S. occupation of Haiti, the first nation in the world to successfully overthrow slavery.
Beginning in the 1920s, some of the most important figures in African-American culture and art started coming into wider public view—among them, to name just a few, W.E.B. Du Bois, Ralph Ellison, Zora Neale Hurston. Elizabeth Catlett, Katherine Dunham, Jacob Lawrence, Gordon Parks, Marion Perkins, Augusta Savage, Charles White, and Hale Woodruff.
Romare Bearden (1911-1988) is another of these highly talented artists. Like many other African Americans fed up with racism and limited opportunities in the United States, he had a brief sojourn in Paris, thanks to funds he received from the G.I. Bill in 1950. There he connected with a vibrant expatriate community of writers and artists, including Albert Murray, Haywood "Bill" Rivers, and Herbert Gentry, and with letters of introduction from his gallery in New York, the Koontz Gallery, he also met modern artists Constantin Brancusi, Alberto Giacometti, and Henri Matisse.
This drawing by Romare Bearden is a respectful yet spontaneous portrait of the novelist, essayist and public intellectual James Baldwin, who lived in France for many years. It's a rare extant artwork from Bearden's short time in the City of Light.
'The Cultivators' is on display through March 27, 2022 at the Frederick R. Weisman Museum of Art at Pepperdine University, 24255 Pacific Coast Highway, Malibu, Calif. 90263. The exhibition is open Weds. through Sun., 11 a.m.-5 p.m. Admission is free, but advance registration is required at arts.pepperdine.edu/museum. Don't miss it!