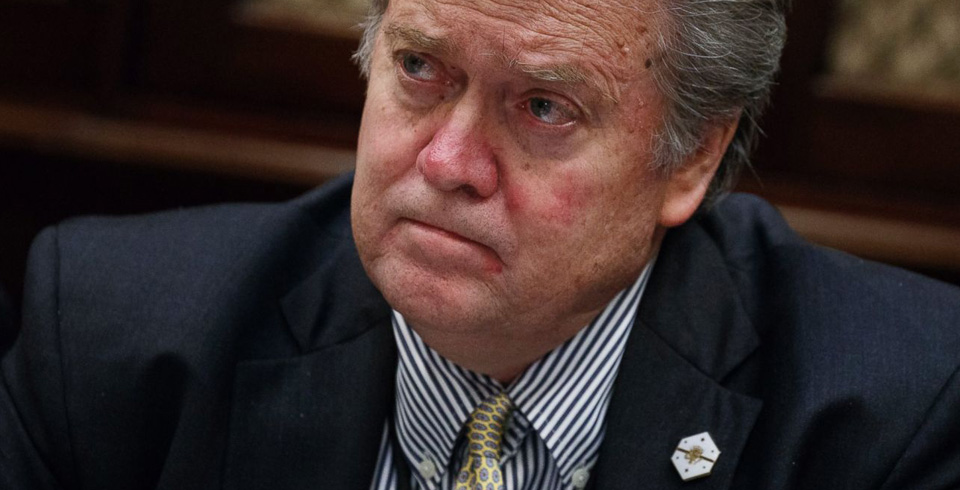 The Washington Post has reported that white supremacist news outlet Breitbart News has lost 90 percent of its advertisers over the last two months.
Ever since former Breitbart editor-in-chief Steve Bannon entered Donald Trump's orbit in the 2016 election, Breitbart's content has been under scrutiny from political opposition as well as responsible media outlets. It certainly didn't help matters that Bannon called Breitbart a platform for the "alt-right," a focus-grouped rebranding attempt for white supremacists and fascists of various stripes.
An organization called Sleeping Giants has targeted Brietbart, along with their similarly fascistic confederates such as Alex Jones, in an effort to "stop racist and sexist media by stopping its ad dollars." The organization says that, often times, companies don't even know that their ads appear on disreputable websites and that they provide ways for citizens to inform the companies.
Further compounding the efforts of Sleeping Giants to bankrupt rightwing media is a recent rash of firings. Darling of the "anti-pc"crowd and former Breitbart digital editor, Milo Yiannopolous lost his book deal and his job at Breitbart after an interview surfaced in which he made statements in support of pedophilia.
According to the A.V. Club, among the remaining advertisers is "a handful of strip clubs, golf courses, and fellow right-wing publications.
Right-wing organization Judicial Watch told the Washington Post "Liberal activists want to destroy Breitbart, but we won't be cowed… We advertise widely on the Internet, and we're proud of the relationship and partnerships we have."
It would appear that in a post-President Trump world, with millions of people hitting the streets in opposition to Trump's policies every week, that corporations like Audi and Visa are drawing the conclusion that hatred and reactionary politics aren't profitable.