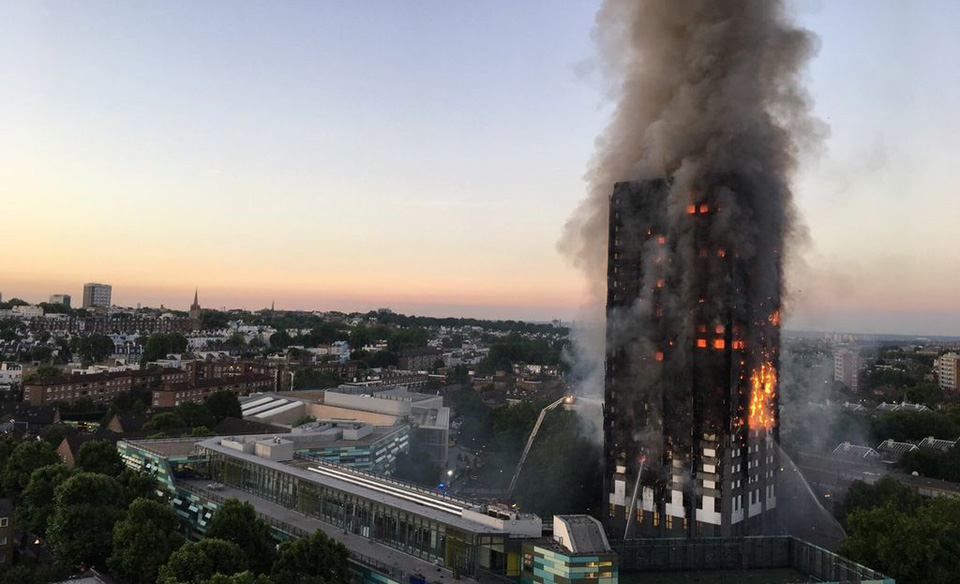 The following editorial by Morning Star, the daily socialist newspaper in Britain, was published immediately following the tragic apartment block fire at Grenfell Tower, a public housing estate in London. At press time, at least 12 people have died and up to 78 more have been hospitalized.
Avoidable tragedy has again hit a working-class community, with the Grenfell Tower inferno bringing out the best in our multicultural society and our overstretched emergency services.
Fire, ambulance, and police services reacted without delay, risking their own well-being in the west London tower block to rescue survivors and minimize loss of life.
Local mosques, churches, and community halls offered emergency accommodation and gave food, drinks, and clothing to those who escaped the blaze.
People of all backgrounds across the capital responded to appeals for material assistance, helping fellow Londoners who had lost their belongings.
But heartwarming as it is to see once more a multiracial, multicultural community unite before a monstrous disaster, other emotions – anger and frustration – come to the fore.
Questions arise as to why death-scarred tragedies in homes, workplaces, schools, and transport – places where people are entitled to feel safe – continue to strike after the usual recitations by those in authority about "never again," "hearts going out," "in our thoughts and prayers," "lessons learned," and so on.
Experts will need time to discover the precise cause of the Grenfell Tower inferno, but their concentration will focus on technical details.
The greatest conundrum, unlikely to be answered is whether those who hold the reins of power value working-class lives too cheaply.
One of the main driving forces of London property values in recent years has been the construction of tower blocks offering luxury flats as investments or future refuges for wealthy overseas citizens.
A comparison between the fire precautions and emergency provisions laid down for these and the tower blocks owned by local councils* and operated by arm's length management organizations or sold into the private rented sector might be instructive.
Would the luxury apartment sector affix flammable polystyrene panels to the block exterior?
Would it recommend that, if fire breaks out, tenants lock themselves in their rooms to await rescue?
Would it regard having a 27-story block without a building-wide alarm or water sprinkler system as acceptable?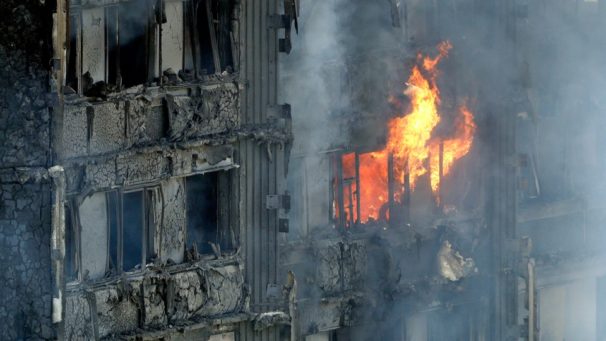 Would it ignore eight fire safety warnings by tenants over a three-year period?
Would it disregard the need for a 24-hour concierge service even though tenants had requested it to enhance block security?
Jeremy Corbyn is right to recall that Harriet Harman's call for sprinklers to be installed in high-rise buildings after the 2009 fatal fire at Lakanal House in south London was ignored.
Cash-squeezed local councils have to make desperate decisions about spending priorities when faced by a government intent on axing public spending so as to afford cuts in taxation for the richest 5 percent and hand subsidies to big business through reduced corporate tax levels.
Theresa May's chief of staff Gavin Barwell should tell us why, as housing minister until last week, he failed to honor the four-year-old government commitment to publish the report on updating building fire regulations following the Lakanal inquiry.
Tory MPs' rejection last year of the Corbyn team's amendment to the government's Housing and Planning Bill – namely that private landlords should be required to make their properties safe and "fit for human habitation" – provides a clue.
It's not simply that many of them are landlords themselves. Even those who aren't regard it as axiomatic that private profit takes precedence over working people's right to feel safe in their own homes.
Their actions are more eloquent than their words. In their view, working-class lives don't matter.
*Council housing refers, in Britain, to public or social housing units built by local municipal governments.