LOS ANGELES—What if your kids were disappearing off the streets, and all you hear from the authorities is, "We're ensuring democracy for future generations: Love of country, unity of the people, the same mind, the same values?" If you protest, or listen to the wrong music, or ask any impertinent questions, spies will track your every move. And what if there are confirmed reports of planes flying overhead along the coastline, dropping "packages" into the sea that turn out to be human bodies washing up on shore?
That's what was happening in Argentina during the so-called "Dirty War" from 1976 to 1983 under far right-wing military rule.
What will you do? For many brave women the question had only one answer: Join other women wearing their signature white headscarves and demonstrate every Thursday at the Plaza de Mayo in Buenos Aires, right in front of the Casa Rosada (Argentina's "White House") to demand the whereabouts and the fate of their sons and daughters and grandchildren—los desaparecidos.
The Madres (seen March 12) is one family's story. This two-act, five-character play by Stephanie Alison Walker is now receiving its National New Play Network Rolling World Premiere, with Los Angeles the first city to offer a professional production. Subsequent stagings will take place at Teatro Vista in Chicago, Moxie Theatre in San Diego, and with Shrewd Productions in Austin, Texas.
It's strong political theater that should not be missed. But don't misunderstand: It's also just strong theater, period.
The play is based on factual events. Fourteen women first gathered publicly in Buenos Aires in 1977, defying the government's efforts to terrorize its people into silence and submission. It is "about a piece of history that is so important and relevant today, and yet very few people outside of Argentina know about it," says associate producer of The Madres, Marcelo Tubert. "The mothers' quest to find the bodies of their missing children gave birth to a whole movement…and they have inspired generations of artists and activists, men and woman, to resist and persist."
These courageous madres of the desaparecidos are still teaching the world how to fight tyranny. More than forty years later, the mothers are still resiliently marching in their white headscarves—or demonstrating in their wheelchairs, as many are quite elderly now. Their relentless campaign for justice has produced results. According to The Guardian, "as of 2016, more than 1,000 of the dictatorship's torturers and killers had been tried and 700 sentenced." In some cases, children born to desaparecidas were handed over to childless military families, and they have since been identified and reunited with their genetic families.
But in an era of "alternative facts and revisionist history," under Argentina's right-wing government no less than in the United States, there is a new threat "to erase the memory of those terrible years and [put] the brakes on the continuation of trials," in the words of Taty Almeida, 86, whose 20-year-old son Alejandro disappeared.
Leading the cast is Margarita Lamas in the role of the matriarch Josefina Acosta (through April 2, then Denise Blasor April 6-29). A widow now, she is a renowned cook—her empanadas and her half-moon pastries are practically characters in their own right!—and a meticulous housekeeper. She's "a loyal citizen, conservative and Catholic," but also sensibly keeps her eyes open and her mind secure in the embrace of democracy. She will be the one to watch carefully: As the worm turns and the repression tightens, how will Josefina react?
Josefina's single mom daughter Carolina (Arianna Ortiz) is anxious and edgy, worried by the disappearance of her lovely pregnant daughter Belén. For public consumption, grandmother and mother like to pretend Belén is in Paris pursuing her filmmaking studies. Carolina is one of the Plaza de Mayo mothers, a source of great angst for Josefina. The madres are referred to dismissively as las locas—the crazy women. It's no huge secret that the disappeared Belén does appear in Act 2, because the character Desaparecida (Natalie Llerena) is listed in the program.
Two male characters fill out the ensemble: Padre Juan (Gabriel Romero) has not been seen around the Acosta home for several years, but he shows up in his full clerical garb to warn the women to be more careful. He in fact is working with the regime, with an office in the Navy Mechanical School (ESMA), the largest of nearly 400 detention and torture camps in the country, where almost 5,000 people died. Alexander Pimentel performs the role of Diego the soldier, actually a Navy recruit, a formerly genial young man who was sweet on Belén in high school but who now has a newfound identity defending "our Western and Christian civilization," dutifully following the orders of his fascistic superiors.
The playwright allows us to get to know all five of these characters well enough to comprehend that in the crucible of history people will display the complete range of responses: from servile obedience and loss of conscience to opportunistic collaboration and moral wavering, from keeping quiet to making fearless public statements to helpless intimidation and self-deception. The technical beauty of Walker's writing come out in the showing of all these responses: No one ever has to describe them in so many words.
In the role of Padre Juan, it is fair to see intimations of Jorge Mario Bergoglio, born in 1936 in a neighborhood of Buenos Aires, son of Regina María Sívori and Mario José Bergoglio, whose family left Italy in 1929 to escape the fascist rule of Benito Mussolini. The young Bergoglio was ordained a Catholic priest in 1969, and from 1973 to 1979 served as Argentina's provincial superior of the Society of Jesus (Jesuits). After the military took power in 1976, some of his Jesuit priests, presumed followers of Liberation Theology, were among those disappeared by the regime. How much Bergoglio stood up for the independence of his church and for the lives of those he led, and how much he acquiesced, is a matter of some mystery and dispute. Bergoglio later became the Archbishop of Buenos Aires and in 2001 was named a cardinal by Pope John Paul II. Needless to say, we are speaking of the man who would be elected Pope Francis in 2013.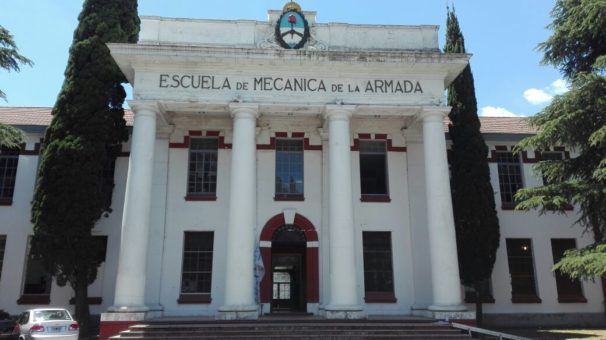 Director Sara Guerrero, founding artistic director of the Santa Ana-based Breath of Fire Latina Theater Ensemble, does masterfully subtle work in The Madres, bringing out ambiguities and humanity even in the role of Diego, who might in other hands become a cardboard villain. In her direction, for each of her characters, we in our theatre seats must surely be asking ourselves, "How would I behave in such circumstances?" Guerrero maintains her sense of empathy with every one of her cast members.
Christopher Scott Murillo is responsible for the set design, creating a neat, modest, realistic middle-class apartment where all the action takes place. Its only discordant feature is the bookcase full of North American–looking books. Buenos Aires is a leading center for book publishing in Latin America, and those shelves could have contained more appropriate, locally produced volumes.
Corinne Corrillo's sound design incorporates classic Argentine music, Carlos Gardel and the tango representing the nostalgic past, and Mercedes Sosa the challenging present.
The Madres was a finalist for the O'Neill Playwrights Conference, the CTG/Humanitas Playwriting Prize and the Saroyan/Paul Playwriting Prize for Human Rights. It won the Ashland New Plays Festival and the Boulder Ensemble Theater Company's Generations Contest.
In conjunction with this production, Skylight continues their popular series, "Beyond Conversation," after each Sunday matinee. These discussion panels allow audiences to gain deeper insights into the play. Scheduled talkback guests include Alicia Partnoy (author of The Little School, which details her disappearance and her illegal imprisonment during the "Dirty Wars") and others subject to availability. A listing of topics, dates, and additional speakers will be posted on Skylight's website.
The Madres plays Fri. and Sat. at 8:30 pm; 2:00 pm on Sun.; and 8:00 pm on Mon. through April 29. Skylight Theatre is located at 1816-1/2 N. Vermont Ave., Los Angeles 90027. For reservations call (213) 761-7061 or (866) 811-4111; or go online.