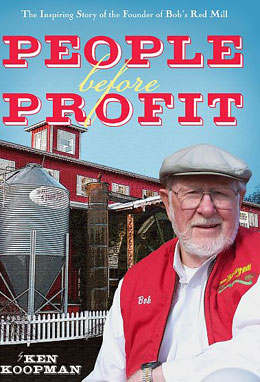 There is that familiar smell. It is a combination of melting precipitation, drying sweat, disintegrating paper pulp, and dripping ink. That smell is the scent of victory. I have returned home from another arduous day of delivering the U.S. mails in wintry Michigan. As per my ritual of congratulating myself on another job well done, I pour myself the first malty reward of the evening. It does its job, the warmth of the elixir spreading itself evenly from the brain to the stomach. Life again is good.
A patron of mine gave me a card this holiday season. It read, "Santa delivers everything in his bag in one night in the middle of winter. Big Deal. You do it every day, and you can't even fly!" It is so truly impressive when one of the folks we serve takes the time to recognize the task we do six days a week, 52 weeks a year.
I have done many different jobs in my life, but carrying mail has been the most demanding, mentally as well as physically. And yet I have never had a job that gave back to me the amount of satisfaction and sense of accomplishment this one has. I am the luckiest man I know.
I did not start my career as a letter carrier until I was 41 years old. Before that, I spent the majority of my working life as a self-employed small businessman. I started working in the natural foods business in 1978, and worked in that arena until the day I became an employee of the United States Postal Service in 2000. I began as a cook in a vegetarian restaurant, and then became co-owner of a whole wheat pizzeria called the Blue Mushroom in 1980. These were the burgeoning days of the natural foods movement, and the products and ideas we were peddling were far from the mainstream that we see today. In 1982 I split from my partner and started my own line of whole wheat sandwiches and pizzas called Garden Gourmet. We sold wholesale to area natural food stores and within a few years we expanded our product line to stores in Ohio and the Chicago area. Before the age of 30, I became an "entrepreneur."
The same year I started out in the natural foods biz, 1978, there was another feller in Milwaukee who did the same. His name is Bob Moore and, along with his wife Charlee, he founded Bob's Red Mill Natural Foods. BRM produces stone ground, whole grain flours and mixes that have become one of the sales leaders in America's natural foods revolution. While my entrepreneurial experiment ended abruptly with a motorcycle crash in 1994, Bob's gained momentum, now has 209 employees, and is a worldwide phenomenon. He is obviously a little better at this small business thing than I was.
I had six employees at the zenith of my company's growth. It was always a struggle to pay them what I felt was a decent living wage. I did not pay myself much more than I paid them, and I was always the last to leave and mop the floor at 3 a.m. If someone needed a loan to float them till next paycheck, there was always a way to scrape up a couple of hundred bucks for that. For me, it was the only way to run the shop. It seems that way for Bob Moore, too. In 2010, Bob Moore decided to give his company to his employees. Through a plan called an ESOP, or employee stock ownership plan, any employee with three or more years at Bob's Red Mill becomes vested in the company. Bob is now in his 80s, so naturally he and his wife had to think of the company's future. Offers were pouring in daily from corporations and investors. When it came to thoughts of selling his multi-million-dollar company, he decided, "In my heart, I couldn't. These people are far too good at their jobs for me to just sell it."
Under the ESOP, all vested employees receive company stock to a retirement plan trust. Annual reports are sent detailing their respective stakes in the company. When those employees quit or retire, they receive in cash whatever amount they are due. In 2010, when this plan was instituted, an average payout was estimated at $110,000. Because of all the good press around this story over the last two years and the increased revenue that has followed, this payout amount has almost doubled. As the payouts continue over the years, eventually the employees will own 100 percent of the company.
"There's a lot of negative stuff going on in business today," Moore says. "It's a good old basic Bible lesson: love of money is the root of all evil. And, unfortunately, our entire philosophy today is get all the money you can and whatever way you can. It causes people to do a lot of things for money that they feel in their hearts is not the right thing to do." It is refreshing to hear from a Christian who is not preaching "Supply-side Jesus." To see this real life example of non-hypocritical Christianity is both fascinating and humbling.
For Moore, meanwhile, nothing about the new arrangement will change a thing. He plans to do for the foreseeable future what he has done every day for decades. "I may have given them the company," he says, chuckling, "but the boss part is still mine."
There is also a book about Bob and his life. It is quite aptly titled People before Profit. I hope this story of a good man and woman, and the company they started, will help to send us off into this New Year with hope and inspiration. There are lots of good folks out there; I touch them every day. They far outnumber the nasty ones. Happy New Year to one and all!
Photo: bobsredmill