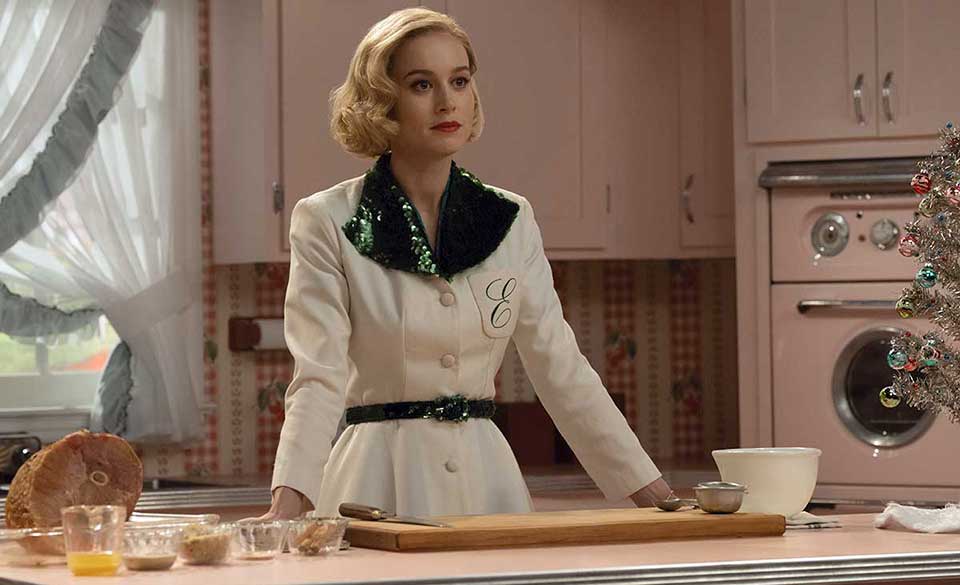 Two excellent television series streaming now on Apple TV+ center on the mistreatment of women at work. The Morning Show and Lessons in Chemistry shine a bright light on a small screen about how our society treats half its population.
Academy Award winner Brie Larson is superb as the thwarted chemist Elizabeth Zott of Lessons in Chemistry.  Zott's career is repeatedly subverted by her male colleagues.  The victim of sexual assault, abject gender discrimination, and labor theft, Larson's character cuts through the mid-twentieth-century anti-woman mores that persist today.  She outsmarts and outworks her male colleagues to succeed despite long odds on a seriously skewed playing field.
Larson's performance bristles with no-nonsense, direct problem-solving.  Her grace and unyielding intelligence command the screen.  When confronted by a hostile boss, she counters his patronizing mansplaining, calmly observing that "Men are always trying to explain and women are expected to sit and listen…. In my experience, people do not appreciate the work and sacrifice that goes into being a mother, a wife, and a woman."
Larson's Lessons in Chemistry is a wise, poignant, often humorous, and always entertaining take on how to confront misogynist stereotypes that still plague our society.  When Larson steps outside her interests to help her neighbor in civil disobedience protests against racially divisive freeway development she shows how even Elizabeth Zott learns as she teaches, using her platform for the public good.
But Brie Larson not only plays such on television.  As an actress, she has constantly used her celebrity platform to publicize political issues, serving as a spokesperson for gender equality and against sexual abuse.  It was Larson who hired producer Lee Eisenberg to develop the eponymous Bonnie Garmus novel into the show Lessons in Chemistry. As she told The Times in 2017, "I'd put it all on the line and be an activist for the rest of my life because it doesn't feel right to me to be quiet."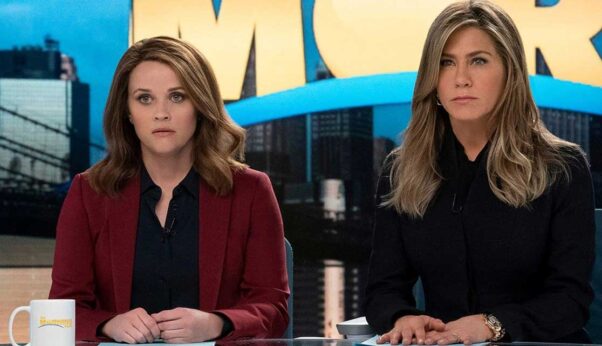 The Morning Show pictures a more traditional though no less effective fight against efforts to control women in the workplace.  The show greatly benefits from the strong acting of Reese Witherspoon, Jennifer Aniston, Steve Carrell, Jon Hamm, Greta Lee, Billy Crudup, Gugu Mbatha-Raw, and Marcia Gay Harden.   Great actors engaged in high-stakes battles overseeing an important industry!  It can be forgiven for occasionally veering into Succession-style hyper-dramatic flourishes.  Most of the soap opera crescendos actually work!
To its credit, the series strains to be topical in covering a wide range of issues from gender equality to reproductive rights to women's voice in workplace decision-making.  In reaching towards these issues, the show unabashedly takes a stand on the side of progress.
But the talents of the cast and some excellent writing cannot always paper-over ignoring a more direct critique of the actual structure of corporate capitalism.  The players too easily accept the shape of the broadcast business in which they are engaged.  The opulent lifestyles of rich television personalities too often substitute their high-end professional emotional problems for a more existential consideration of workers' struggles.  The Morning Show stars are never confronted with unemployed chemist Elizabeth Zott's fight for shelter and food while raising her child as a single mother.
The two shows focusing on work ranging from high-end to meat and potatoes issues provide us with entertaining recipes for change.  As Brie Larson's Elizabeth Zott, chemist turned cooking show host, observes: Potato is the workhorse of the kitchen and I stand with the potato!  "Cooking is chemistry and chemistry is life.  Your ability to change everything including yourself starts here!"
Television is most culturally fulfilling when it gives us models and a starting point for real social change.