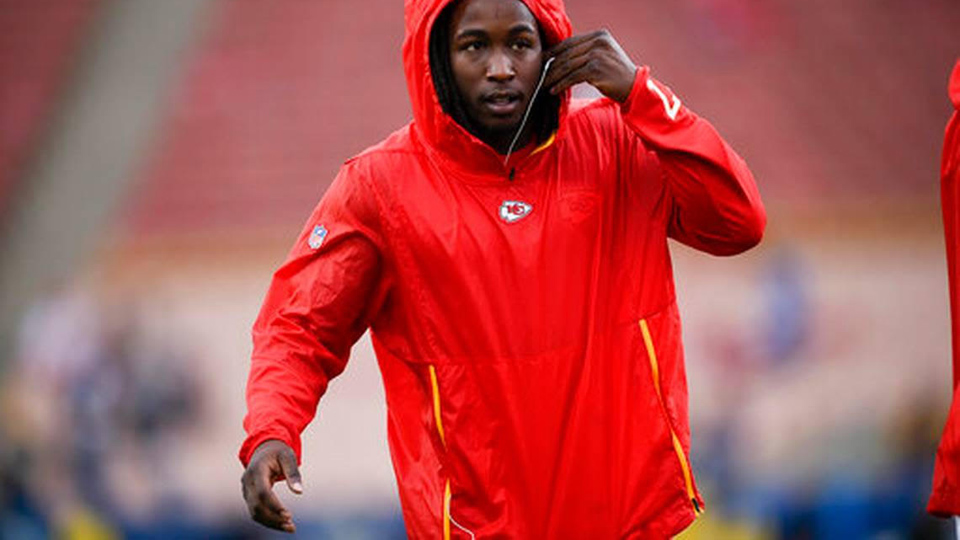 Oh hypocrisy, thy name is football.
And this includes all those football fans who are fine with the Cleveland Browns' "business" decision: signing disgraced Kansas City Chiefs running back Kareem Hunt.
To hell with the "he's a gifted football player and will help the Browns win next season" arguments. The truth remains. He brutally assaulted a young woman, knocking her to the ground, before kicking her as she was down on the floor.
The assault took place a little over a year ago, Feb. 10, 2018, and led to the Chiefs cutting Hunt—a smart move by a league full of teams making the wrong ones.
Then came Monday and a one-year, $1 million contract, while the league continues the investigation into Hunt's behavior.
The Browns found his actions disturbing back then. But this is a new year. A time for second-chances to be given. And to hell with old news, ratings are going up for NFL games.
In fact, the decision to sign hunt was "rooted" in Browns' general manager John Dorsey's "Christian faith."
"You guys always hear me talk about men of character," he said, shortly after the team announced Hunt's signing. "I'll stand by that. I see a lot of men of character who commit egregious acts. But at the end of the day, they learn from those acts, moved forward and became better people. Again, I believe in second chances. Hunt has shown contrition, sought counseling and treatment, and vowed never to make the same mistake."
We shouldn't forget that the league has one of the weaker domestic violence policies, and Hunt went as far as to lie to the Chiefs about the incident—no reason to think he wouldn't lie again in Cleveland.
" … what I did was wrong and inexcusable. That is not the man I was raised to be, and I've learned a great deal from that experience and certainly should have been more truthful about it after the fact," Hunt said in a statement Monday. "I'm extremely grateful that John Dorsey, Dee and Jimmy Haslam and the Cleveland Browns organization are granting me the opportunity to earn their trust … I am committed to following the necessary steps to learn and to be a better and healthier person from this situation."
Apologies and benevolence set aside, the real message, for me at least, was this: Violence against women is more forgivable than taking a knee during the national anthem.
Hunt was never arrested—surprisingly—after the caught-on-video assault and several 9-1-1 calls, landed on the NFL commissioner's exempt list, got a slap on the wrist and will be returning to the gridiron.
Kaepernick, who led the San Francisco 49ers to the Super Bowl, was only caught on video taking a knee during the national anthem to protest racism and police brutality—peacefully, wasn't re-signed by the team, and now lives in football's blacklist limbo.
Let's take that one step further though.
A day after Hunt was signed, the Wisconsin State Assembly passed a resolution to honor Black Americans during Black History Month.
You'd think such a resolution would be easy to push through, but with the current state of the Republican party, nothing is untouchable.
Wisconsin Republicans blocked the resolution until Black Democratic lawmakers agreed to remove Kaepernick's name from it.
Assembly Majority Leader Jim Steineke of Kaukauna said Republicans wouldn't support the resolution that included Kaepernick "for obvious reasons," referring to the national anthem protests.
Democratic Rep. David Crowley of Milwaukee, who authored the resolution, called the episode "a textbook example of white privilege" and a "slap in the face."
In politics and activism, action moves away from the center. That action is always frowned upon by those content walking down the middle path.
For the NFL, Kaepernick's protest against oppression is uncomfortable and moves the national conversation too far away from the middle—just look at the failed social justice ad attempts this past Super Bowl Sunday.
Hunt, on the other hand, creates a PR opportunity. A comeback story for the ages, the triumph over personal demons, something that can be sold.
They could have done it with Kaepernick, but they didn't.
Their silence says enough. And that's a much bigger problem.