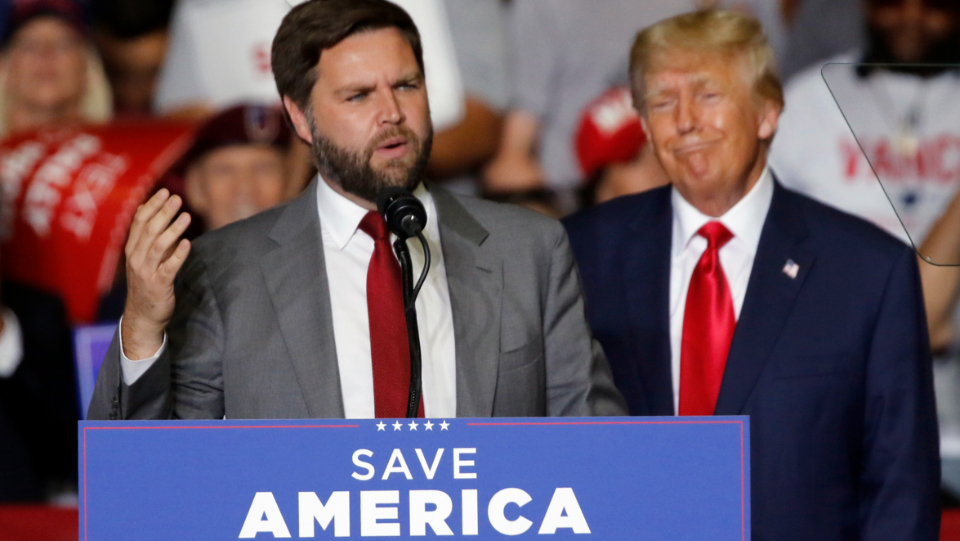 COLUMBUS, Ohio—Art museums and galleries across the U.S. are unionizing. From Philadelphia to Columbus, Ohio, workers are going up against museums' board of trustees to battle for union recognition.
On these boards sit America's local elites, some of whom are financing right-wing, Trump-backed political candidates, connecting the art world to reactionary finance capital.
Columbus Museums Unionizing
In March 2022, workers at the Wexner Center for the Arts in Columbus announced their intent to unionize under AFSCME Ohio Council 8 as Wex Workers United, citing issues like pay, transparency, and health.
Since the union was not voluntarily recognized by Ohio State University, which makes the museum part of a state institution, the State Employment Relations Board (SERB) is responsible for scheduling a vote date for the union, a process that can be delayed for years if all parties don't agree on what positions are included in a bargaining unit.
OSU has also hired lawyers Porter Wright Morris and Arthur, a firm that once represented Trump's campaign lawsuit in Pennsylvania and helps clients in anti-union tactics and lawsuits. As their website states, they also offer "manager training designed to prevent organizing," and "handle NLRB matters related to bargaining-unit scope," a tactic that delays union elections and drains union momentum.
Columbus Museum of Art (CMA) workers announced their intent to unionize in August for similar grievances, and were met with a positive response from management, but the museum board ultimately voted against voluntarily recognizing them.
Yet last week, CMA workers voted overwhelmingly to join AFSCME, which is organizing museum-worker unions across the nation.
Columbus' Trump-Financiers: Mark Kvamme
Sitting on the Wexner Center for the Arts' Board of Trustees is the Silicon Valley-turned-Midwestern venture capitalist Mark Kvamme, who founded Columbus-based Drive Capital in 2013. Since then, Drive Capital has raised $1 billion to fund local start-ups, but of late, some have floundered, such as Root Insurance and Olive. Both have laid off hundreds of employees this year.
Mark is the son of venture capitalist Earl Floyd Kvamme, a pioneer in Silicon Valley who became an Apple higher-up in the 1980s. He advised every president from Reagan to George W. Bush, making him an early representative of tech capital merging with conservative politics.
Mark followed in his father's footsteps in Silicon Valley, but since identified the Midwest as the future tech hub of America, and so his political influence has become entwined within Ohio's state and local politics.
Kvamme stepped into the political limelight in 2011 when then-Governor John Kasich hand-picked him to run JobsOhio, the state's replacement of the Ohio Department of Development, which went on to privatize the state's job recruiting and retention efforts. He resigned after one year. During his brief tenure, ethics concerns were filed against Kvamme for his conflicting interests in China-based software company VanceInfo. Kasich's privatization schemes and cozy relationships with big donors led Politico to characterize his conduct as reviving "cronyism."
In 2015, Kvamme backed Kasich for his 2016 presidential run, donating $500,000 to Kasich's campaign. Since the GOP's shift towards Trump, Kvamme's political investments have shifted with the populist tide. In September, Kvamme joined others in hosting a fundraiser event for J.D. Vance, a fellow Silicon Valley-turned-Midwesterner venture capitalist.
Vance has caused a stir in how quickly he switched from being an anti-Trump CNN contributor to re-branding as a MAGA Republican and all of the far-right positions that entails. Some Ohio voters embraced the rhetoric and so too have Republican campaign financiers like Kvamme.
The Schottensteins
On the Columbus Museum of Art Board of Trustees sits Jeanie Schottenstein of Columbus' last dynasty, the Schottenstein family.
Her husband, Jay Schottenstein, took over his father's position as the head of Schottenstein Stores Corporation and is also Chairman or CEO of American Eagle, American Signature, Designer Brands, and DSW. The family has made headlines for their embrace of Trump.
During the 2016 presidential election, Corey and Brian Schottenstein served as presidential electors for the state of Ohio at the request of the Trump campaign. Corey is a Managing Partner at Schottenstein Real Estate Group, which sold a $49 million Palm Beach home down the street from Trump's Mar-a-Lago Club.
Members of the Mar-a-Lago Club themselves, the Schottenstein family has vacationed in Palm Beach for years and knows Trump personally. Brian, the President of SRE, got married to former Ohio Senate President Stan Aronoff's granddaughter, Toria Aronoff, at Mar-a-Lago in December.
David Schottenstein, founder of eyewear company Prive Revaux and the suit company Astor & Black, sat on the board of the Aleph Institute. According to their website, the Aleph Institute is a "non-profit Jewish organization dedicated to assisting and caring for the wellbeing of…U.S. military personnel, prisoners, and people institutionalized or at risk of incarceration due to mental illness or addictions."
They made headlines in 2020 when Philip Esformes had his 20-year prison sentence for $1 billion in Medicare fraud commuted by Trump. Esformes' family had donated $65,000 to the Aleph Institute and a volunteer there claimed they "played a significant role" in the clemency effort. In January, David Schottenstein pleaded guilty to a conspiracy to commit securities fraud charge, which prosecutors say will likely entail a year of supervised release and forfeiting the $634,893 he gained from the trades.
Jay, Gary, Terri Schottenstein, and Mark Kvamme came together with other Columbus millionaires—including the owners of the Columbus Crew—to host a fundraiser for J.D. Vance on the night that the Columbus Museum of Art board was supposed to vote on whether to voluntarily recognize the union. The vote was delayed and later shot down.
While museum boards might generally lean towards the political center, or even liberal, there is nonetheless a fragment, often a small one, of finance capitalists who have broken off in recent years. Once supporters of the core tenets of America's political duopoly founded on capitalist democracy, they've since shifted towards supporting Trump's political program of violently overturning elections and stripping away basic human rights like abortion rights, voting rights, and workers' rights.