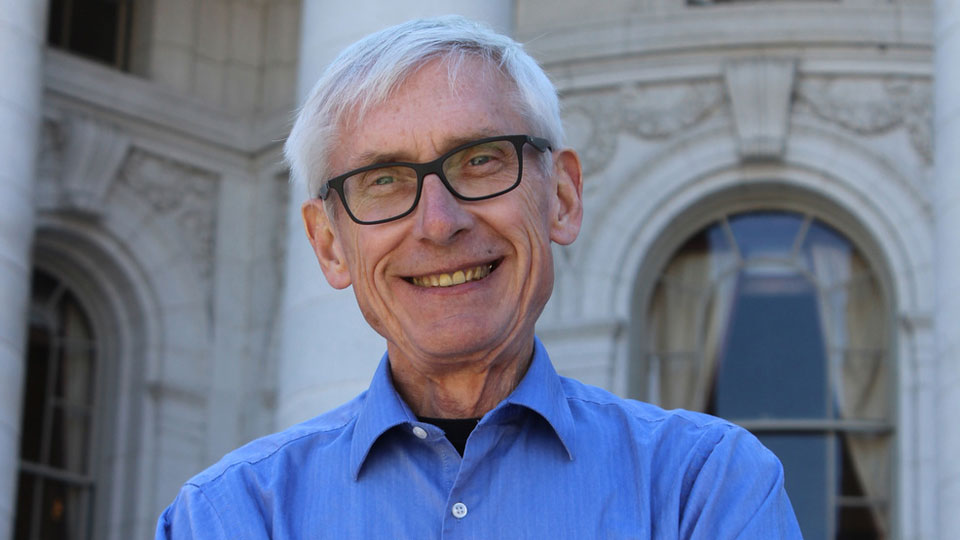 SEQUIM, Wash. – On Thanksgiving,  give thanks to the grassroots movements and all their candidates who barnstormed across the nation and rallied the voters to oust right-wing Republicans and stop Donald Trump.
Some grouchy pundits, Trump "yes men," deny there was a "Blue Wave."  As my dad used to say, "There are none so blind as those who will not see."
A medal should be struck for "Combat Valor" and pinned on the tunics of all the brave women and men who led this "Blue Wave," who won this battle.  The battle, not the war. The war continues without letup. Two days after the recent midterm election, thousands of demonstrators in 1,000 cities and towns protested Trump's moves to sabotage or even shut down the Mueller investigation of his Administration's criminality.
This is a grassroots movement that will not be fooled by Trump lies, nor intimidated by his threats even when domestic terrorists acted on his hatemongering.
In the days before the vote, a Trump fanatic mailed out pipe bombs to anti-Trump leaders.  Another neo-Nazi invaded the Tree of Life Synagogue in Pittsburgh and murdered 11 Jewish worshippers. The families of the slain were so enraged they told the White House Trump is not welcome at the funerals.
Instead of retreating, the "Blue Wave" redoubled, grew larger, fired by alarm that Trump has placed our nation in grave danger.
Striking in this upsurge is the boldness of the candidates and the grassroots movement in campaigning deep in "Red" states. Rep. Beto O'Rourke of El Paso, barnstormed in every city and village in the Lone Star state, seeking to oust the scowling  Republican Ted Cruz from the U.S. Senate. He came within 3 percentage points and helped the Democrats pick up more than a dozen seats in the Texas legislature and two seats in the U.S. Congress.
An estimated 113 million voted Nov. 6 despite Republican dirty tricks like closing that polling place in Dodge, Kansas, where 13,000 people vote.
None of the vote suppression tactics stopped the "Blue Wave," not even in Georgia where Stacey Abrams, is seeking election as the first African American woman governor of Georgia. At this writing, she has not conceded.
Her opponent is Republican Brian Kemp who also happens to be Georgia Secretary of State, overseeing his own theft of the governor's mansion.
So many Democratic candidates won that they flipped the House from majority Republican to majority Democrat by at least 31 seats. Ballots are still being counted and some elections were so close they are headed for a recount. Andrew Gillum, seeking election as Florida's first African American governor, retracted his concession to Republican, Ron DeSantis, because DeSantis' lead is less than half a percent, triggering an automatic recount. The Blue Wave also flipped five governorships from Red to Blue even in bright red Kansas where Democrat Laura Kelly is now governor-elect.
Pollster Peter Hart told NBC's Chuck Todd, that the most dramatic Democratic gain is their victories in "Rustbelt" states, Pennsylvania, Michigan, and Wisconsin. Democrat, Tony Evers, Wisconsin Superintendent of Public Education, ousted union buster, Republican Gov. Scott Walker. Democrats also picked up the governorship of Michigan, Gretchen Whitmer. Pennsylvania Gov. Tom Wolf, a Democrat, was reelected.  Illinois Democrats also regained the State House with the election of J.B. Pritzker.
The midterms made history: the first two Native American women in history elected to the U.S. House, Sharice Davids of Kansas, a member of the Ho-Chunk Nation of Wisconsin, and Deb Haaland of New Mexico, a member of the Laguna Pueblo Tribe, the first two Native American Indian women elected to the House of Representatives. This election sends two Muslim women to Congress, Rashida Tlaib in Michigan and Ilhan Omar of Minnesota, who is also the first Somali-American elected to Congress.
Alexandria Ocasio Cortez, running in the Bronx, NY, is the youngest woman ever elected to the House.  She is a member of Democratic Socialists of America.
Black women also made history.  In Illinois, Lauren Underwood defeated her Republican opponent in a district that is predominantly white and solidly Republican. Underwood is the first Black woman elected to the House from Illinois. Ayanna Presley of Massachusetts is the first Black woman elected to Congress from her state.  Jahana Hayes, a National Teacher of the Year, is the first African American woman elected to Congress from Connecticut. Lucy McBath, a gun control advocate whose son was murdered in 2012, flipped a seat in Georgia's 6th CD held by Republicans for four decades.  All are Democrats. More than 20 African American women will be sworn in to the U.S. House of Representatives in January.
The victories also included progressive ballot measures. In Florida, a stunning 64 percent of voters approved Amendment 4 which restores voting rights for ex-felons who number 1.2 million in the Sunshine State. Disproportionately Black and working class, they are expected to swell the Democratic vote.
I stood on a street corner a few weeks ago holding a sign that proclaimed, "Vote YES on I-1639."  It is a ballot measure to raise to 21 the age for purchasing semi-automatic firearms.  The driver of a pickup leaned out of his cab, shook his fist and shouted, "You STUPID son of a b—-!!!"
Yet I-1639 was approved in a landslide along with I-940 aimed at reducing the police shooting of unarmed Black, Latino, and Native American Indian people. I just now checked the Clallam County Auditor's website. A solid majority of Clallam County voters voted "YES" for I-1639 and yes on I-940. I said to myself: "Don't write off rural voters!"
I-1639 and I-940 are two steps to end gun violence, not enough to save the people who died in the massacre in the Tree of Life Synagogue or in Thousand Oaks, California.
Building a base for anti-Trump candidates in rural regions long dominated by the Republican right is a major challenge. I look at those maps showing islands of blue, the major cities and urban centers surrounded by a sea of Republican red. Just think of Montana farmer, Jon Tester, a Democrat who won re-election to the U.S. Senate despite all those Trump rallies.  We need more "Farmer Jons" to represent rural America.