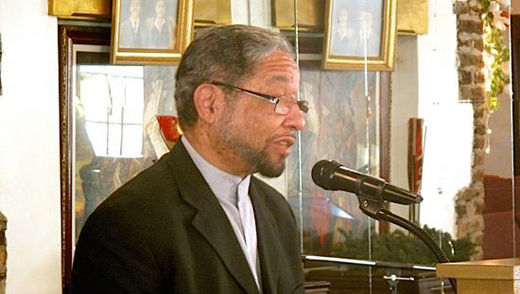 No social movement for justice and equality can be sustained if it ignores the lessons of history, and history has for us both positive and negative lessons. I believe we must apply this principle in assessing the historical importance of the victory setting Howard Morgan free.
First of all let us sum up the background of the case. On the morning of February 21, 2005, Howard Morgan was pulled over while on his way home for an alleged traffic violation. After identifying himself as a police officer, Mr. Morgan was forced from his vehicle and shot 28 times by four white police officers. Twenty-one of those shots were to the back of his body. You may be asking yourself the question: How can someone identify themselves as a police officer and be shot 28 times by police officers? Howard Morgan is African American and the four officers who tried to murder him were white. They saw an armed Black man and panicked, that seems to be the most plausible explanation. This is the only explanation, unless they were intentional assassins.
Racial profiling by police and killing African Americans represents an unmistakable pattern of violence in these United States of North America. If Howard Morgan would have died in the hail of bullets on that desolate, winter morning then all we would have is a statistic, another Black life extinguished by this racist system.
Howard Morgan lived and in so doing he became the living voice for justice for the thousands unjustly killed by the police, for brothers like (15 year old) Dakota Bright, who was killed on February 21, 2013, exactly eight years later. But the criminal justice system as it is presently administered by police, prosecutors and judges did not indict and prosecute the intended murderers of Howard Morgan. Instead they let the police weave a web of lies that made the victim the assailant. The first trial ended in an acquittal. Then in blatant violation of the 5th Amendment to the U.S. Constitution, which outlaws double jeopardy, a second trial based on the same lies was held and Morgan was wrongfully convicted and sentenced to 40 years in prison. A mass campaign involving tens of thousands prevailed upon former Governor Quinn to look at the case, and having looked, the Governor opted for justice and commuted the sentence of Howard Morgan to time served, after slightly less than three years incarceration.
Our movement led by the Campaign to Free Howard Morgan and the Chicago Alliance Against Racist and Political Repression saw from the very beginning that we would have to build a mass protest movement to stop police crimes and to free Howard Morgan, and we did just that. However, it would be misleading not to recognize that the uprising of the youth and the urban working class in Ferguson, Missouri, and throughout the country created the moral and political climate that made Howard Morgan's victory possible. This mass protest against police crimes has awakened millions here and around the world to injustices we have been organizing against for decades. The struggle to free Howard Morgan now moves to a broader arena: not only must Howard Morgan be granted a full and complete pardon with expungement, but ALL victims of police crimes – especially torture and perjury – must be granted executive clemency and released from prison immediately!
Frank Chapman is Field Organizer for Chicago Alliance Against Racist and Political Repression (CAARPR)
Photo: Howard Morgan, Feb. 15, CAARPR Facebook