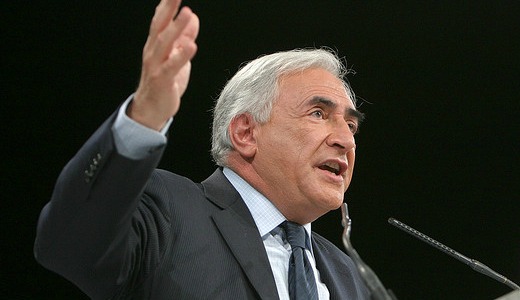 It seemed at first to be the perfect reversal of that age-old story: the working-class woman forced to submit silently to the ruling-class male sexual predator, the slave woman forced to yield to the master's will.
For a while, it looked like the victim might have her day in court, and win justice.
Advocates for women's rights cheered as Nafissatou Diallo – a Guinean immigrant, a hotel housekeeper – found the courage to challenge one of the world's most powerful men, International Monetary Fund head Dominque Strauss-Kahn, arbiter of the fortunes of nations.
There was physical evidence characterized by the examining physician at a New York City hospital as showing "assault" and "rape."
There were the statements of fellow hotel workers who saw the distraught Diallo shortly after the encounter.
There were Diallo's consistent accounts of the incident, given in different contexts.
There was Strauss-Kahn's reputation in his home country, France, as a "womanizer," and the reports of other unsavory incidents in his past.
There was a district attorney who appeared ready to prosecute the case to the full extent of the law.
And then began a point-by-point assault on Diallo's credibility, including eavesdropping on her private phone conversations and leaking dubious translations. And finally the prosecution's stunning abandonment of the case, accusing the victim of lacking credibility.
As the prosecution prepared to jump ship, the New York State Black, Puerto Rican, Hispanic and Asian Caucus expressed deep concern "that the treatment of Ms. Diallo may deter future victims of rape or sexual assault from coming forward, out of fear that they may be publicly chastised by law enforcement authorities prior to a trial."
The caucus called for Diallo to be shown the same respect as other alleged victims of sexual assault, and to have her case presented to a jury.
Despite the setback, the case is far from over. Strauss-Kahn was forced to give up his leadership role with the IMF and his ambitions for the French presidency are in shambles. As he returns home, he still faces accusations of rape, this time by a French woman inspired by Diallo's courage.
And Nafissatou Diallo, who dared to strip away the mask from a ruling-class titan, vows to continue her fight in civil court.
Photo: Strauss Khan, via Socialist Party of France. CC // 2.0