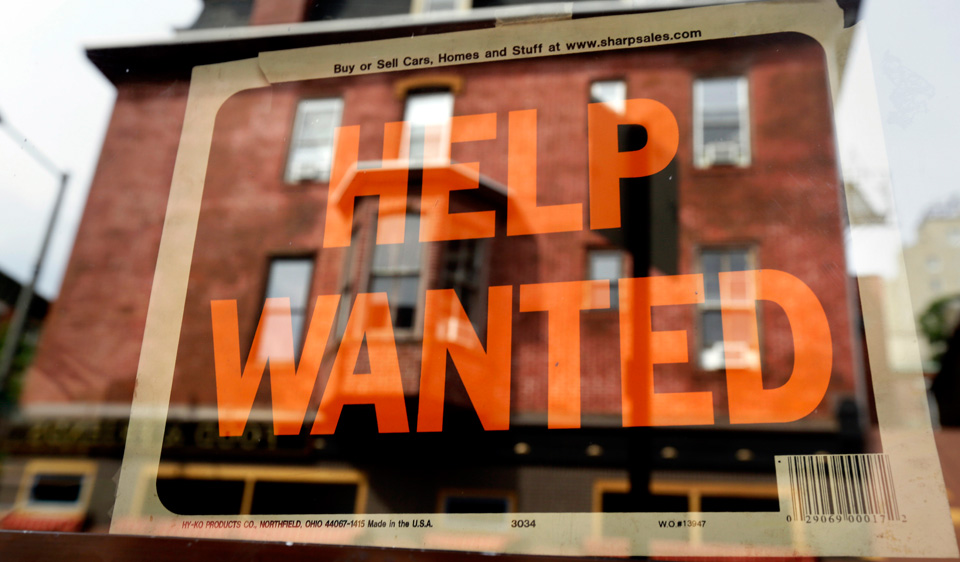 WASHINGTON (PAI) — The U.S. unemployment rate was 4.4 percent in June, up 0.1 percent from the month before, the Bureau of Labor Statistics reported. Businesses claimed to create a net of 187,000 new jobs in June. Governments added another 35,000, all in local government.
There were 6.977 million jobless workers in June, up 116,000 from May. With school letting out and teens taking summer jobs, their jobless rate fell from 14.3 percent to 12.3 percent and 36,000 more teens were working. Jobless numbers among adult groups of workers, of both sexes, rose.
And the share of the workforce that is either jobless, so discouraged they've dropped out of seeking work, or toiling part-time while really seeking full-time jobs rose by 0.2 percent in June, to 8.6 percent, BLS said. That's one of every 11.6 workers.
"While we have a ways to go before we reach genuine full employment, this trend" in job creation "is exactly what we want to see as we get closer" to that goal, said Economic Policy Institute unemployment analyst Elise Gould.
But she also noted monthly job growth this year – before June—averaged 162,000, down 25,000 monthly compared to January-May 2016 and down 64,000 monthly compared to January-May 2015.
"While the pace of job growth should be expected to slow as the economy approaches full employment, it's not clear we should rest easy that this is the explanation for the recent slowdown. After all, many indicators seem to be telling us we have not yet reached full employment," Gould warned.
Left unsaid: The 2015-16 job growth figures occurred under the Democratic Obama administration, while 2017's numbers are under Republican President Donald Trump.
As usual, private service firms claimed to create most of the new jobs (+162,000) in June, with the biggest gains in the lowest-paying sectors: Health care (+36,500), bars and restaurants (+29,300) and temps (+13,400). And while average weekly earnings rose by $3.47 for factory workers, they rose by only 66 cents for health care and education workers and 82 cents – to $402.72 – for bar and restaurants workers. That weekly wage is the lowest, by far.
Factories, which paid $1,081.61 weekly in June, added 1,000 jobs, to 12.396 million. Food plants (-3,300), paper products (-2,800) and transportation equipment, including cars and parts (-2,700) shed jobs, while machinery (+3,500) was the sole big gainer. That left 529,000 (3.4 percent) factory workers jobless in June.
And though June is supposed to be the height of construction season, 430,000 building trades workers (4.5 percent) were jobless then, BLS said. That's 13,000 more than in June 2016. Specialty trade contractors (+18,500 jobs) accounted for more than the entire overall jobs increase in the industry in June (+16,000).