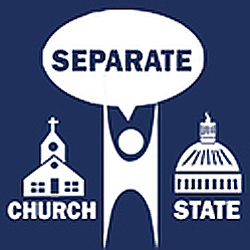 Seventy-five years ago, in 1941, Americans humanists, with secular and religious leaders from the traditions of Unitarian Universalism, Ethical Culture, Humanistic Judaism and others, came together as the American Humanist Association (AHA) to declare, "We don't believe in supernaturalism or theism. What, then, do we believe?"
"Humanism is an ethical worldview based on rationality and scientific reasoning," says a recent AHA statement, "and we reject the divisive superstitions and stereotypes that have long marginalized certain groups of people such as women, people of color, and LGBTQ individuals, and denied them their full humanity."
AHA members do not seek redemption or eternal justice in the world to come: "After all, this is the one life we have, and it must be characterized by justice and equality for all."
Though the AHA was founded in 1941, its history goes back to 1927, when professors and seminarians at the University of Chicago organized the Humanist Fellowship, and began publishing the New Humanist magazine. By 1935 the Humanist Fellowship had become the Humanist Press Association, replacing the New Humanist with the Humanist Bulletin. The Humanist Press Association reorganized itself in 1941, forming the AHA, which began printing The Humanist magazine as the Bulletin's successor.
AHA claims 180 local chapters and affiliates around the country, with 32,000 members and supporters, and many more followers on the Internet. Many of their members will be devoting energy to the November elections "as a turning point in the humanist movement's future." Much depends on the electoral outcome. "Today," AHA says, "in a dangerously increasing number of countries around the world, atheists and humanists are restricted from expressing their nonbelief in public. In the United States, religious extremists slander us as unpatriotic, simply because we advocate for monuments and memorials that represent all veterans and respect their differing beliefs."
The struggle for religious freedom in the U.S. – and for freedom for nonbelievers – goes back to the very beginning of European settlement in the New World. Today, the U.S. has a higher percentage of humanists, atheists, agnostics and freethinkers than ever before. Some 30 percent of incoming college students now identify their religious belief as "None." The "Nones" are increasingly vocal in their demand for public institutions and government to maintain, or reclaim, their secular character.
AHA has often joined with such organizations as the American Civil Liberties Union and Americans United for Separation of Church and State to stop public prayer (usually Christian) in schools or government meetings, and to halt the mounting of Ten Commandments monuments on state property. In a recent Arkansas case, State Senator Jason Rapert supported such a monument by videotaping himself tearing up the AHA's legal letter on the subject, and ranting that the AHA is a "communist" organization!
The right wing relies on religious arguments to push its backward agenda in such areas as abortion and reproductive rights, same-gender marriage, and climate change. In its extreme forms, groups such as the Ku Klux Klan claim to be "Christian" in their bigotry against people of color, Jews, Catholics, immigrants and others.
Humanism is not antithetical to religion as such, but only when it is imposed on others, which has been the case in one form or another for most of American history. Humanist leaders and activists enroll their young children in humanist Sunday schools and sponsor learning opportunities for those who wish to further explore humanist philosophy. More and more, people are seeking out humanist officiants for weddings and funerals, and there is growing demand for humanist chaplains at universities, hospitals and in the military.
AHA publishes The Humanist magazine, and posts regularly at TheHumanist.com. The Humanist Press issues books of progressive nontheistic scholarship.
The AHA holds its 75th anniversary conference May 26-29 in Chicago. People's World will be there providing coverage. For more information, see americanhumanist.org.