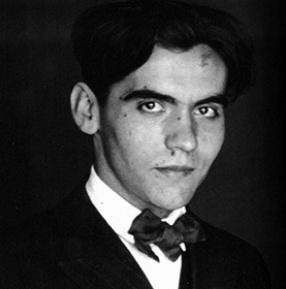 Eighty years ago, on August 19, 1936, in the beginning weeks of the Spanish Civil War, the world-renowned poet and playwright Federico García Lorca was murdered by fascist soldiers.
His most famous plays include Blood Wedding, Yerma, and The House of Bernarda Alba.
Throughout his all too short but trailblazing life (1898-1936), death had been his central artistic theme – and at the age of 38 Lorca met the violent fate he had foreseen when he wrote: "Then I realized I had been murdered. They looked for me in cafés, cemeteries and churches…but they did not find me. They never found me? No. They never found me."
Few artists have represented and embodied their nation's collective spirit better than Lorca – which makes the tragic account of his death all the more heartbreaking. Shortly after the Spanish Civil War broke out in July 1936, Lorca made the misguided decision to leave the safe enclave of Madrid to be with his family in his conservative hometown of Granada. Almost immediately after he arrived, the area was seized by the rebel fascist forces, the Nationalist Falangists. In spite of publicly cultivating an apolitical stance, his association with the Republic, his plays which dealt with repression, and some anti-Catholic statements in interviews had made Lorca a high-profile target. Another contributory factor to the Nationalists' hatred of Lorca was his homosexuality.
Lorca went into hiding, but the Falangists hunted him down until, on August 16th, he was arrested and imprisoned without explanation or trial. On August 19th at approximately 3:00 a.m., he was handcuffed to another prisoner – a teacher – and taken in a car to a building called La Colina in Viznar, which the Falange was using as a holding camp for condemned prisoners. Shortly before dawn he was taken out, along with the teacher and two bullfighters (who were members of the anarchist trade union CNT) and shot. One witness claimed that Lorca was singled out for merciless torture and, in his last moments, was made to suffer for his homosexuality with several bullets targeting his posterior before the fatal shot. Then the body of Federico García Lorca, one of the greatest writers of the twentieth century and one of Spain's most prodigious sons, was unceremoniously dumped in a hastily dug but soon-to-be mass grave.
His books were burned in Granada's Plaza del Carmen and were soon banned from Generalissimo Francisco Franco's Spain. To this day, no one knows exactly where the body of Federico García Lorca rests.
The death of this beloved national hero was quickly covered up by the victorious Nationalists. The ban on all of his works was not fully rescinded until after the dictator's death in 1975. Lorca's plays are mounted frequently all over the world.
Although a dossier regarding Lorca's assassination is thought to exist, its failure to surface continues to pain his relatives and associates. In 2009, however, a judge opened an investigation into the circumstances surrounding Lorca's murder, and the poet's family reversed their long-standing opposition to searching for his remains amongst the mass grave at Barranco de Viznar.
This action was, according to his biographer Ian Gibson, long overdue: "I think it is essential to find the body, out of respect for Garcia Lorca. Where did they kill him exactly? Did they torture him? One certain fact about his life would be worth 100 books…. Lorca belongs to humanity, not his family. He is an emblem who gave his life for Spain. He is a martyr."
Ainadamar ("Fountain of Tears" in Arabic) is the first opera by Argentinean composer Osvaldo Golijov, with a Spanish-language libretto by American playwright David Henry Hwang. It premiered in 2003 and has been staged several times since by other companies. The opera relates Lorca's opposition to fascism, accusations of homosexuality, and his subsequent murder.
See here for Gregory McNamee's brief but moving reflection on Lorca's death.
Adapted from On This Deity.
Photo: poets.org