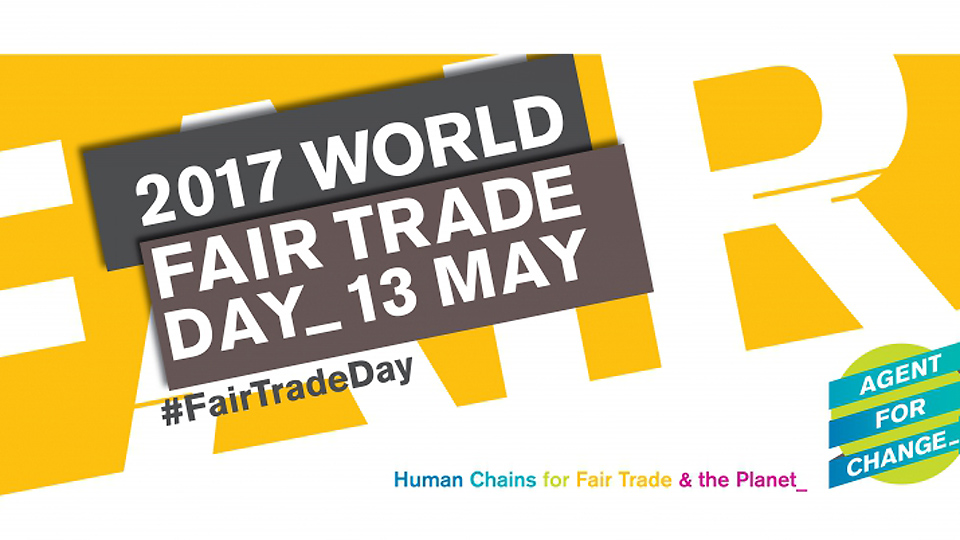 World Fair Trade Day falls on the second Saturday of May each year, this year on May 13th. It is an inclusive worldwide festival of events celebrating fair trade as a tangible contribution to the fight against poverty and exploitation, climate change and the economic crises that have the greatest impact on the world's most vulnerable populations.
Trade must benefit the poorest strata of society and deliver sustainable livelihoods by developing opportunities for small and disadvantaged producers. Millions of producers and traders, businesses and policy-makers, supporting organizations and volunteers have contributed to the substantial growth of fair trade globally.
Fair trade is an agent for change, a solution to trade injustices and imbalances of power in the supply chain.
The World Fair Trade Organization (WFTO) links local and regional groups and speaks out for greater justice in world trade.
WFTO's core fields of activities are: 1) Developing the market for fair trade; 2) Building trust in fair trade; 3) Speaking out for fair trade; 4) Providing networking opportunities; and 5) Empowering the regions.
In 2004 WFTO launched a fair trade certification scheme and mark. The FTO Mark identifies registered fair trade organizations worldwide and guarantees that standards are implemented regarding working conditions, wages, child labor and the environment. These standards are verified by self-assessment, mutual reviews and external verification. The FTO Mark is available to all WFTO members who meet the requirements of the WFTO Standards and Monitoring System, covering working conditions, transparency, wages, the environment, gender equity and more. So far over 150 organizations have registered. The WFTO operates in five key regions: Africa, Asia, Latin America, Europe, and North America & Pacific Rim.
The WFTO is currently developing the WFTO Fair Trade System. The system was originally designed for marginalized producers currently not covered by the fair trade certification system, which was designed for commodity products. Due to the variety and complexity of artisanal handicrafts, for example, a product standard is technically difficult to apply. The system, then, provides an alternative that will verify that an organization practices fair trade in all its activities. Once certified, the organization will be able to use the label on all its products.
WFTO prescribes ten principles that affiliated organizations must follow in their day-to-day work and carries out monitoring to ensure that they are upheld:
—Creating opportunities for economically disadvantaged producers
—Transparency and accountability
—Fair trading practices
—Payment of a fair price
—Ensuring no child labor or forced labor
—Commitment to non-discrimination, gender equity and freedom of association
—Ensuring good working conditions
—Providing capacity building
—Promoting fair trade
—Respect for the environment
Contact the World Fair Trade Organization here. The World Fair Trade Day Calendar can also be found at that site.