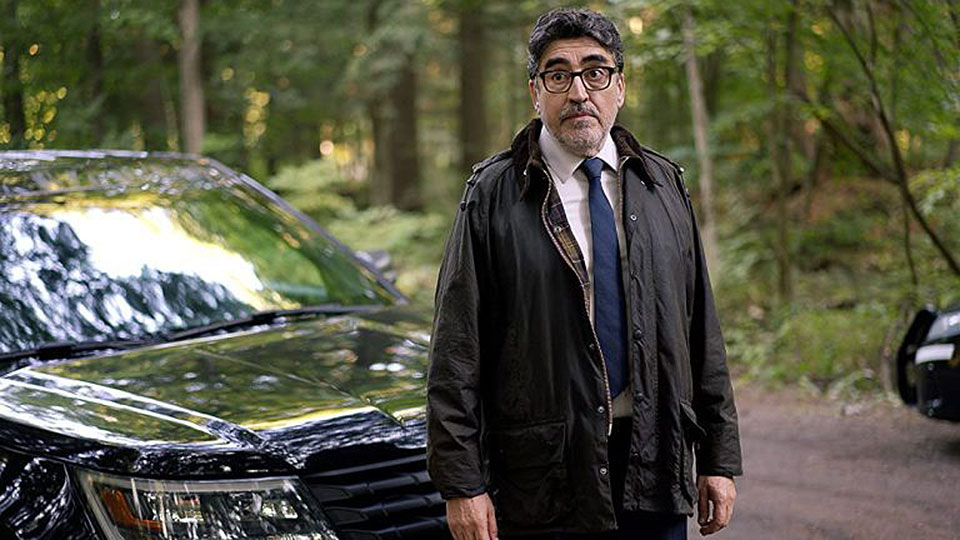 Chief Inspector Armand Gamache stares directly into the camera. From behind dark rimmed glasses, his large laconic brown eyes are thoughtful, pained. He is earnest, empathetic, a well-mannered person whose every utterance expresses concern for everyone he comes in contact with, from his colleagues to the suspects and victims of the small Canadian town of Three Pines. If you are looking for Clint Eastwood or Gene Hackman, don't look here!
Amazon Prime's Three Pines mini-series is framed by and rooted in the long shadow of the horrific atrocities committed on the Indigenous population of the Sûreté du Québec. Although not exclusively centered on the relationship between the descendants of the settler colonizers and the Native population, this nervous interaction is well woven into the story's fabric. Particularly disturbing were the episodes dealing with the fallout from the history of the area's Residential School where First Nation children taken forcibly from their parents were routinely abused and sometimes murdered.
This televised version of Louise Penny's detective novels is offered in eight segments, two episodes for each adapted case. The structure allows the viewer quick closure of each mystery. But this organization at times does not allow the richer plot and ample character development of a longer treatment.
The acting throughout is quite good. Alfred Molina's work as Gamache is sure-handed, a perfect foil for his team of Rossif Sutherland (Donald Sutherland's other son), Elle-Maija Tailfeathers, and Sarah Booth. Clare Coulter and Tantoo Cardinal stand out among the constant minion of town characters.
Besides fine acting and writing, plot lines are advanced by Gamache's flashbacks which keen his senses, providing clues, direction, and spiritual sustenance. The political commentary is seasoned with an ongoing unifying secondary mystery which runs through the entire series in parallel to the two-episodes-and-out solvable mysteries. This secondary mystery concerns the treatment of missing Native women, often ignored by police.
Unlike other detective series, Three Pines's stories are not hyperbolic tales of ghastly, grisly shock. Plausible and well-paced, they settle comfortably into the small town atmosphere of provincial Canada. There are notable personal aspects and comedic undercurrents to leaven the crimes. Writer Penny's own backstory includes an 18-year career in remote provincial broadcasting, writing a political thriller State of Terror with Hillary Clinton, and battling alcoholism. Amazon Prime has just renewed the series for a second year. The trailer for the series can be viewed here: